Sibling Saturday
Sibling Saturday 2023: February 18, 2023!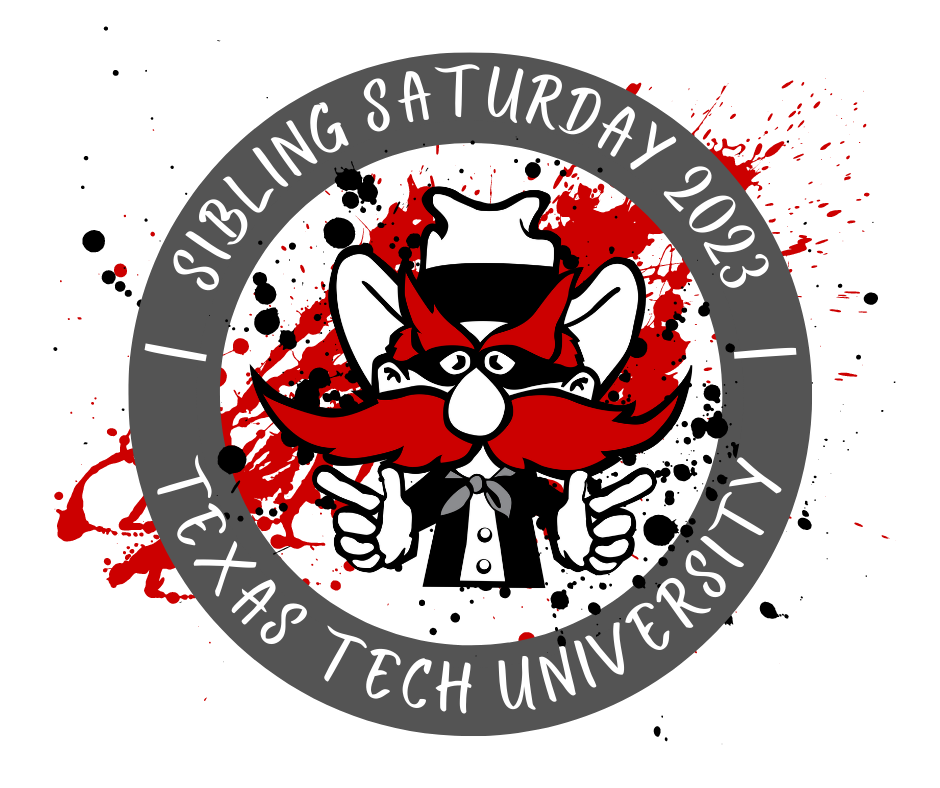 Sibling Saturday is held in the spring semester and is designed to bring siblings of Texas Tech students aged 8-15 to visit the Texas Tech campus. The schedule includes an afternoon of activities chosen to get Texas Tech students involved with their little brothers or sisters and create great memories.
Registration is now open! The registration deadline is Thursday, February 9th by 5:00 p.m. Space is limited.
See the schedule here. Please note: this schedule is subject to change.
Read the Sibling Saturday FAQ.
Hear what others have to say about Sibling Saturday
"I liked getting to show my sister around the campus. The classroom experience was fun because they did cool experiments and my little sister got called to the front with the engineering professor. My best memory was probably just getting to spend time in my new house and city with my little sister. It was overall a great experience that I will cherish memories from for a lifetime."
Sibling Saturday Participant
"Sibling Saturday really helped me show my sister the joy of going to college and the possibilities that are out there. For the first time my little sister is excited about going to college!"
Sibling Saturday Participant
"Sibling Saturday was a wonderful way for our 10-year-old to reconnect with her big sister! They both had a blast and we plan to participate every year."
Kim Turner, Lubbock
Parents & Family Members - What to do during Sibling Saturday
Sibling Saturday meals and activities are only for registered participants - Texas Tech students and their siblings ages 8 - 15. The one exception is the Lady Raiders basketball game that afternoon - tickes are inlcuded for Sibling Saturday registrants, and TTU students get in free with vaild student ID, but you can purchase a ticket, too! Ticket purchase link - enter promo code SIBLING23 for a discounted general admission ticket.
A few other activities you may be interested in while your children are participating in Sibling Saturday include the Lubbock Lions Club Pancake Festival at the Lubbock Memorial Civc Center, the Food & Wine Market at English Newsom Cellars, or visiting the Texas Tech Museum. More information about these activites and other things to do in Lubbock can be found on our Family Days Calendar page.
Parent and Family Relations