Courses
ANSC 3309 Introduction to Hippotherapy
This course is an interdisciplinary overview of hippotherapy as a therapeutic tool for persons with physical and cognitive disabilities. Students work with physical, occupational and speech therapists and PATH, Intl. therapeutic riding instructors.
ANSC 4305 Principles of Therapeutic Riding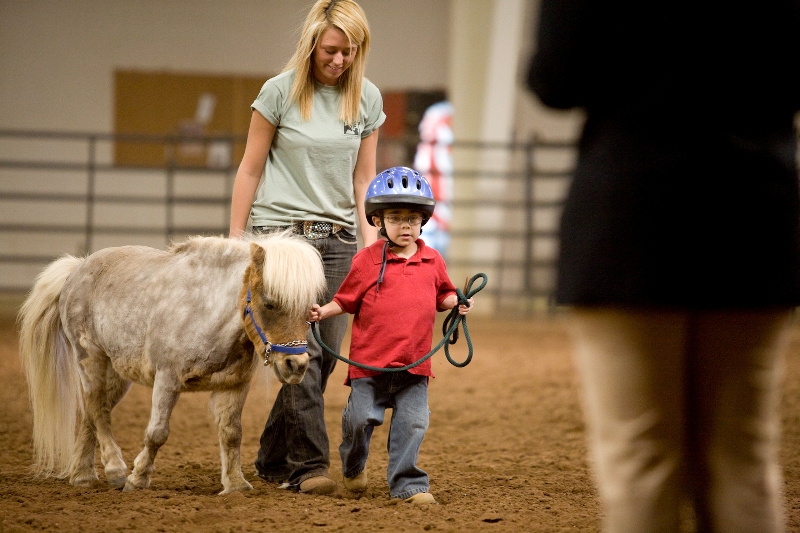 Students work with PATH, Intl. instructors to learn how to teach therapeutic riding lessons. This course helps prepare students to become PATH, Intl. certified instructors.
ANSC 4301 Equine Assisted Mental Health
An introduction to the use of horses for emotional, behavioral, and relational growth for individuals, families, and/or groups. Students will gain experience in facilitating various equine-assisted activities.
ANSC 4000 Internship
ANSC 4001 Equine Behavior and Dynamics
GRADUATE COURSES
ANSC 5000 Internship
ANSC 5001 Equine Behavior and Dynamics
ANSC 5301 Advanced Equine Assisted Mental Health
ANSC 5305 Advanced Therapeutic Riding
**These courses help fulfill requirements for the therapeutic option of the Equine Certificate offered in the animal science department.
Click here to view Equine Science Certificate:
Click to visit the Counselor Education website