SHIFT Team Members
Sexual Health, Infidelity, & Family Transmissions (SHIFT) Team Members
Team Director
Dana Weiser, Ph.D. Assistant Professor Human Development & Family Studies; Affiliate Faculty Women's Studies
Dr. Weiser earned her Ph.D. in 2012 from the Interdisciplinary Social Psychology program at the University of Nevada, Reno. She joined the Texas Tech faculty in 2013. In addition to her research, Dr. Weiser primarily teaches Human Sexuality for undergraduate and graduate students. She also teaches Partnering: The Development of Intimate Relationships and Adult Development. She won the 2016 Innovative Teaching Award from the Society for the Psychological Study of Social Issues (SPSSI).
Team Members
Matthew Koehl
Matthew is an undergraduate student in Human Development and Family Studies and Psychology at Texas Tech. His research is focused on studying attitudes towards the LGBTQ community.
Miriam Lieway, M.S.
Miriam Lieway is a post-baccalaureate Ph.D. student in Human Development and Family Studies at Texas Tech University. She is working towards a Graduate Certificate in Women's Studies and a minor in Cross-Cultural Studies. Her research interest is the intersectionality of gender, poverty, and marginalization with an emphasis on sex trafficking.
Affiliate Contributors
Elizabeth Sharp, Ph.D.
Dr. Sharp leads the Gender SEAMS research team. Her work examines how hegemonic femininities operate in women's lives in a variety of (shifting) positions: as single women, as (new) wives, as women positioned in various socio-economic groups, as women claiming various racial-ethnic identities, as child-free women, as women in recovery from an eating disorder.
Sylvia Niehuis, Ph.D.
Dr. Niehuis leads the SMITTEN lab. Her work explores dating, courtship, and the transition to marriage. She also studies idealization, partner enhancement, and disillusionment in close relationships
Rebecca Oldham, M.S.
Rebecca is a doctoral student in Human Development & Family Studies. Her research focuses on romantic relationships (e.g., dating and newlyweds), sexual behavior, and analysis of dyadic data.
John Purcell
John is a graduate student in the Marriage & Family Therapy program. He is a student therapist at both the student counseling center and the family therapy clinic. His research interests include sexuality, chronic illness, and identity narratives.
Former Graduate Student Team Members
Hannah Baird, M.S.
Her research explores how mindfulness and self-care are associated with positive relationship outcomes.
Shima Hassanzadeh, M.S.
Her research explores whether the experience of parental divorce is associated with a greater likelihood of being in an age-gap relationship.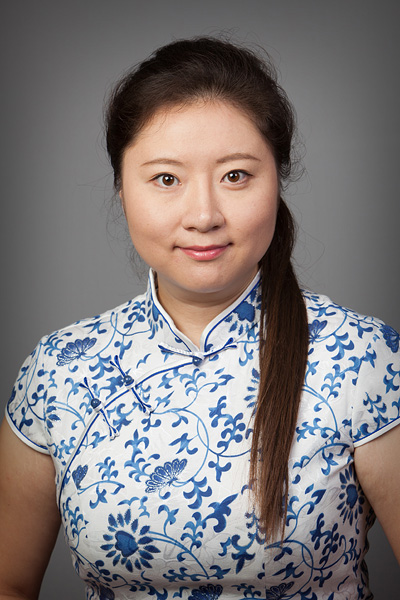 Shu Yuan, Ph.D.
Shu Yuan earned her doctorate in Human Development & Family Studies in December 2016. Her work explores coparenting, marital quality, and children's socioemotional development. She also studies how self-efficacy is associated with parenting and educational outcomes. In addition, her work examines how Asian American individuals react to infidelity compared to Caucasian individuals.
Viviana Gomez, M.S.
Viviana earned her master's degree in Human Development & Family Studies in May 2016. Her work explores attitudes towards and use of the Human Papillomavirus (HPV) vaccine among Latinos. She is also working with physicians at TTU Health Sciences Center to examine medical professionals' attitudes towards the HPV vaccine.
Former Undergraduate Student Team Members:
Catia Wright
Caroline Walsh
Brianna Stecklein
Cassidee Powell, B.S. Human Development & Family Studies
Hannah Smith, B.S. Human Development & Family Studies
Alexus Hamilton, B.S. Human Development & Family Studies
Maria Barnett, B.S. Human Development & Family Studies
JulieAnne Pender, B.S. Human Development & Family Studies
SHIFT Team
---
Contact Us
---
Human Development and Family Studies