Society & Sustainability
John is co-director of the TTU CC and is a Professor in Microbial Ecology. He explores how climate variability and human disturbances regulate soil microbial diversity and activity, in natural and agricultural ecosystems. John studies this process by collecting data from his field sites. He has collected research from West Texas, Chihuahuan Desert at Big Bend National Park, Piney Woods Ft. Benning, Georgia, Texas Hill Country at Junction, TX. John uses his research to convey that understanding soil microbial dynamics are essential in order to ensure these systems are sustainable for future generations. He uses what he has learned to created sustainable agriculture solutions. He shares his research to the United States Department of Agriculture- Agricultural Research Services Cropping system in the Lubbock to help them keep healthy soil no matter the climate variability.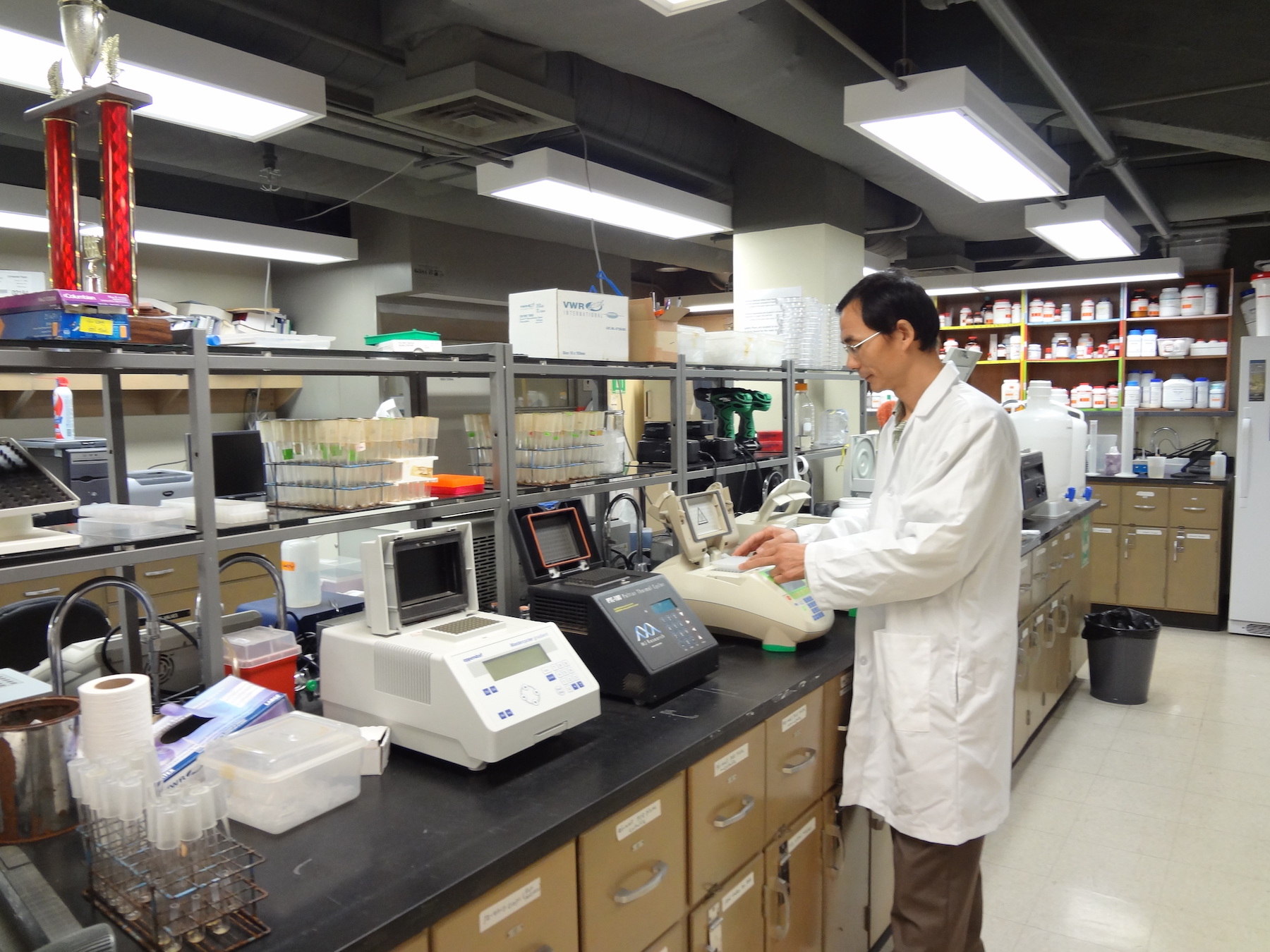 Huazhong is a molecular biologist with research focuses on how plants and crops respond to environmental changes such as salinity, drought, high and low temperatures. His research identifies important genes critical for plants to tolerate such abiotic stresses, which includes the SOS1 gene important for salt tolerance and PUT3/LHR1 gene for heat response among many other genes identified in his lab. The goal of his research is to create economically important crops capable of tolerating environmental stresses and thus making food production sustainable for ever increasing population.
Michael is a natural resource economist. He examines the issues on long run land use change. Michael conducts research on how long run land use is managed and how it changes, specifically looking at surface and groundwater management and planning. In Lubbock, Michael is looking at isolation and zoning practices that will accommodate future changes in urban and suburban commercial and residential landscape. Michael is working on a project that will improve land use in Malaysia to diverse the crop system and could help mitigate the effects of climate change.
Natasja is a global change ecologist and has worked in deserts, grasslands, forests and Antarctica. She is interested in how climate change will affect nutrient cycles, soil carbon storage, microbial ecology and plant physiology. She uses her research experience from natural ecosystems to apply it to agricultural ecosystems. She is leading a large-scale grower citizen science project in West Texas, with funding from Cotton Incorporated and the Davidson Foundation. The focus is to help growers rebuild soil health - which is crucially important to better protect plants against the negative effects of climate change. By taking care of the soil, the plants will fare much better. Her work was picked up by the Smithsonian Institution, and is now shared with the public in a short video at a permanent exhibit.
Natasja maintains the Grower Citizen Science Facebook page up to date. Please visit this page for more info on Texas and global news on soil health.
Nathaniel is an Assistant Professor in the Department of Political Science. His research looks at nonprofit management and the role that social advocacy nonprofits play in creating sustainable neighborhoods. He specifically is addressing how internal management practices and environmental conditions influence nonprofit performance and organizational capacity. He examines environmental justice and sustainable equity. He believes nonprofits play an integral role in creating sustainable communities because they can implement strategies in communities.