NMHI Research
Research Studies Currently Recruiting
Texas Tech University Department of Nutritional Sciences is looking for research participants!
Below is a list of research studies currently recruiting research subjects. Various labs are conducting all studies independently. Please contact EACH study individually if you are interested (Note: The TTU Institutional Review Board has approved all studies).
NOW RECRUITING:
Participants needed for a research study: Actions of Tocotrienols (vitamin E isomers) on Obesity
Texas Tech University Health Sciences Center researchers are conducting a 24-week research study examining the effects of tocotrienols, a type of vitamin E, on obesity-associated outcomes.
This study requires participants to be randomly assigned to take tocotrienols or a placebo and includes a fat scan and some blood tests, such as blood chemistry and thyroid hormone, at no cost to participants.
The study is led by Leslie Shen, Ph.D., professor of pathology, Texas Tech University Health Sciences Center School of Medicine, Lubbock, and funded by a grant from School of Medicine, & Laura W. Bush Institute for Women's Health, Texas Tech University Health Sciences Center.
Who is needed: Men and Women, age 18 years and older with Body Mass Index (BMI) ≥ 30 kg/m2
When: 24-week study
For more information and/or to participate, contact the Clinical Research Institute: (806)743-4222, clinicalresearch@ttuhsc.edu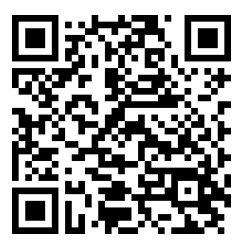 https://tthsclubbock.co1.qualtrics.com/jfe/form/SV_9MONedFif4TAZng
TEXAS TECH UNIVERSITY HEALTH SCIENCES CENTER
IRB NUMBER: L18-194
IRB APPROVAL DATE: 06/24/2022
DO YOU HAVE PCOS AND WANT TO LOSE WEIGHT?
Texas Tech Department of Nutrition
We are looking for women ages 18 and up with Polycystic Ovary Syndrome (PCOS) to participate in a 8-week study about the effect of the PCOS diet on managing the disease and quality of life.
-You will be required to follow the PCOS diet for the duration of the study.
-Some questionnaires involved.
-Transportation to our clinic will not be provided and all participation is completely confidential.
-Your participation in this study is greatly appreciated and you can stop participating at any time during the study if you so desire.
For more information or if you are interested in participating, please contact Reina Raj, Undergraduate Research Assistant, at reraj@ttu.edu or by phone at 469-763-2309.
Thank You!
This study has been approved by the TTU Institutional Review Board.
Contact NMHI
Phone: (806) 742-NMHI (6644)
Email:nmhi@ttu.edu
Nutrition and Metabolic Health Initiative