Alumni Advantage Newsletter
Are you interested in receiving the 'Unfair Advantage' newsletter? If so, please click below to subscribe.
Subscribe
July 2013 Articles:
Unfair Advantage is a newsletter for current students written by members of the National Professional Advisory Board and their colleagues. It provides insider advice, insight and inspiration so that, when our graduates enter the real world, they are ready to rock it.
Your Most Important Job
By Robert B. Affe
Robert B. Affe
As the academic calendar winds down to its final days, many graduates are still anxiously looking for employment, many current students are looking for a summer job, others are trying to land an internship. The national employment picture remains flat and not likely to markedly improve before they graduate.

Despite the glum headlines, I have good news to share. You students and soon-to-be-graduates already have a job—the most important, challenging, and rewarding enterprise you will ever have in your life. You are the Chairman, Chief Executive Officer, VP of Finance, VP Marketing, and Director of Recruitment of "Me, Incorporated." That's right, your entire professional life is not a series of unrelated "jobs", but a growing sequence of experiences, learning, contacts, and service to others that aggregate to make you more marketable to employers.

Thinking and acting like a professional is one of the most important qualities that employers look for in an applicant. We do not care so much what kinds of jobs you had as a student; we understand that so many student jobs are part-time, seasonal, or fill-in spots. What we are looking for is an understanding that the skills you learned in those jobs can transfer to the position you are currently applying for. For example, if you waited tables, were you just marking time until your next class, or were you consciously developing your sales and service skills? How did you try to increase your tips, or handle troublesome customers?

Your future employer is looking for an awareness that you are part of the entire organization, thinking of ways to contribute, and not just trading your time for their money. Thinking like an executive ("ME, Inc.") is a high-reward path that pays off over time, and the earlier it is developed, the sooner the benefits will come.
---
Robert B. Affe is Senior Lecturer, Telecommunications, and Adjunct Senior Lecturer, International Studies, at Indiana University. His principle research and teaching interests focus on international media management. In addition, he runs a Career Management Workshop twice a year for his undergraduate classes. Prior to his academic career, Affe was a television station executive and a communications attorney in Washington, D.C. He holds an A.B. from Georgetown University and a J.D. from the New York University School of Law. He can be reached at raffe "at" indiana. edu.
top
1,791,000 REASONS TO MAKE YOURSELF EXTRAORDINARY
By Craig Rettig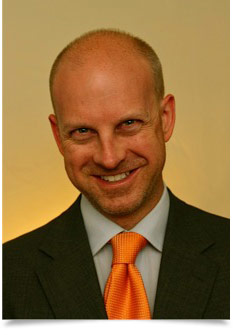 Craig Rettig
The National Center for Education Statistics projects that 1,791,000 students across the United States will graduate from college with bachelor's degrees in 2013. That, is your competition for your first job. And to top that off, we continue to have stubbornly high unemployment, especially for young college graduates. That, is the challenging job market that you'll be entering.

It is in this environment that I say, fear not! Fear not because there is something you can do today to rise above the majority of your fellow graduates across the country. Ask yourself, how do I make myself extraordinary? Just by starting with that mindset you will have already separated yourself. Second, instill this question in yourself and constantly revisit it, ultimately this is a question about life-long learning. Extraordinary can be getting an internship, going on informational interviews, working at the University newspaper, starting a blog about communication trends, volunteering, trying out for the advertising team and if you don't make it, try again. It is not that any one thing will make a difference but rather the sum of what you do and how you carry yourself that will demonstrate how you are extraordinary.

How does this play out in the real world? Let me provide a brief example. At Tech's last National Advisory Board meting, a student approached me and asked for career advice. So, over coffee, that chance meeting turned into a wonderful, hour-long conversation about college, career, life choices, etc. But it began with simple questions — What are you doing to separate yourself? What are you doing to be extraordinary? The conversation ended with a promise from the student to give these questions some thought. Fast forward to the following email that I recently received.


Craig,

Christy G. from Texas Tech here just to fill you in on what's going on here for me. Since we met, so many things have changed in my life. I have made the decision (with Felicia, my friend that I brought along to Starbucks) to study abroad this summer! Since meeting with you, I really had a fire start inside me to do something different and really separate myself from the crowd. You really got me thinking about my future and what I need to do in order to make myself extraordinary. Studying abroad seems like the best place to get the ball rolling. I'm going to London for 3 weeks to study Consumer Behavior in Advertising. After our short three weeks in London, Felicia and I are going to travel around Europe for another 3 weeks. We're going to Amsterdam, Paris, Dublin, Portugal, and Madrid. I haven't been this excited and driven in a while, and you played a big part in making it happen. We leave for our trip on June 15, and couldn't be any more stoked! So thanks again Craig for your time and your words, you've got me doing things I never thought of doing! God bless you, I hope you're doing better than well, and hope to hear from you soon!

A very excited Red Raider,
Christy Gutierrez
What Christy didn't realize was that she was already being extraordinary by taking the initiative to reach out and ask for advice and then to proactively do something to separate herself. I, in turn, felt inspired by Christy's email and forwarded it to Dean Hudson as an example of an exceptional student. The Dean then forwarded Christy's email to his entire faculty and then to the National Advisory Board, giving Christy some great exposure. And all this happened because Christy put herself out there and continued to find ways to separate herself. Be extraordinary. You never know what might happen.
---
Craig Rettig is Senior Vice President, Director of Client Services at Praxis Integrated Communications, in Los Angeles, California. He has over 20 years of experience at international, national and regional firms, including Della Femina McNamee, N.W. Ayer, Ketchum and Davis Elen. Craig's background spans a wide variety of clients and categories including automotive, software, healthcare, education, hospitality and sports marketing. The American Advertising Federation and the City of Los Angeles have recognized Craig for his outstanding marketing contributions. Craig has served on the Board of Directors for the Southern California Special Olympics and The Advertising Club of Los Angeles. He currently serves on the National Advisory Board for the College of Media & Communication. He has been a guest lecturer at a number of colleges including the USC Annenberg School for Communication and Journalism. He can be reached at craigr@praxisla.com.
Archive
College of Media & Communication
Address

Texas Tech University, Box 43082, Lubbock, TX 79409

Phone

806.742.6500