Hoz Fierro
Major: Public Relations
Hometown: Amarillo, Texas
Bio: Texas Tech has become something more to me than I ever thought possible. Being a transfer student, I really put importance on what university I would attend after I was done with community college. I applied to several universities, and at the time, I had no idea what I wanted to major in. I knew I wanted to have a major that would give me the flexibility to do several different things and be able to work virtually anywhere. After choosing to attend Texas Tech, I then looked into the College of Media & Communication. What I found here in this college is that any major offered here really gives me an opportunity to gain skills that are needed everywhere. After realizing this, it lead me to choose Public Relations as my major, and I'm so glad I did! The more I take these courses, the more I love it and know that it will help me get the skills I need to qualify for a job I will enjoy.

I know being a new student can be a little overwhelming. I've been there, and what I've realized is that it's best to take advantage of whatever opportunity is available. Being in this college, I've learned there is so much help and so many ways to get involved and build a resume. I especially enjoy how much the people who work in this college care about the students. Everyone here wants to help students succeed, and having these type of connections is something that every student should take advantage of.
Joshua Hutchinson
Major: Public Relations
Hometown: Houston, Texas
Bio: I am a senior public relations major from the Houston area. In addition to attending classes and being a student ambassador for the College of Media & Communication, I am also a Community Advisor with University Student Housing, and a counselor for Red Raider Orientation. There is no place that I would rather be than Texas Tech University, especially with all of the cool things that are happening here right now.

When I came to Texas Tech my freshman year, I didn't know what I wanted to do. I drifted between different things. Eventually I found the major that made me excited to go to classes. My advice to incoming students is to take your time and make up your own mind. Lots of people will have a lot of differing opinions about what you should major in, but at the end of the day, the only opinion that matters is yours. Find something that you are passionate about, and not what someone tells you to be passionate about.
Casey Kopp
Major: Public Relations
Hometown: Southlake, Texas
Bio: This is my fourth year at Texas Tech and I have loved every minute of it! Tech has given me numerous opportunities to get involved as well as grow as a student, leader and person. I am very involved in my sorority, the College of Media & Communication Student Ambassadors, and Tech PR. I also work in the Student Telecounseling department in the Undergraduate Admissions Office and work as a campus tour guide! I am a very spirited person, so I am always looking to be involved with Texas Tech! Wreck 'em!

If you are an incoming student, I would highly recommend trying new things and stepping out of your comfort zone! There's no time to hold back in college. This is your time to grow and experience new things. Get involved in anything you can and don't be shy!


Nicole Lundberg
Major: Public Relations
Hometown: Albuquerque, New Mexico
Bio: My name is Nicole Lundberg, and I am a junior from Albuquerque, N.M. I am majoring in Public Relations and Honors Arts & Letters, an interdisciplinary, humanities-based program that includes completion of a thesis.

In addition to serving as a student ambassador for the College of Media & Communication, I am an Honors College ambassador and a mentor for the Honors First Year Experience Program. I am also on the student leadership team at First Baptist Church, am involved in Tech PR and a Christian sorority, and work for the National Wind Institute.

My advice to incoming college freshman is to actively seize opportunities. Texas Tech and the College of Media & Communication offer numerous opportunities for involvement, learning, practical experience and networking. If you take advantage of these opportunities right away, you will be successful in college and beyond.


Eric Scharf
Major: Advertising
Hometown: Austin, Texas
Bio: My name is Eric Scharf and I am an advertising major from Austin, Texas. I chose Texas Tech because I wanted to live in an environment different from Austin. I had no idea about all the opportunities that I would get to take advantage of when I decided to go here.

I currently hold leadership positions in multiple organizations at Texas Tech. I am in the Student Government Association as a senator for our college. I am on the Dean's Student Council, where I am one of the advertising representatives. I am also the Vice President of Tech Advertising Federation.

Outside of the college, I am actively involved in the Pi Kappa Alpha Fraternity (PIKE). I currently am the Alumni Relations Chairman. Through all of my campus involvement I have gained many social and leadership skills.

My advice for prospective students is to get involved and take advantage of the opportunities you are given. I am thankful the College of Media & Communication has provided me with many networking opportunities, along with leadership experiences that I will use after I graduate. When I graduate, I would like to be a copywriter or account executive.


Alex Stedman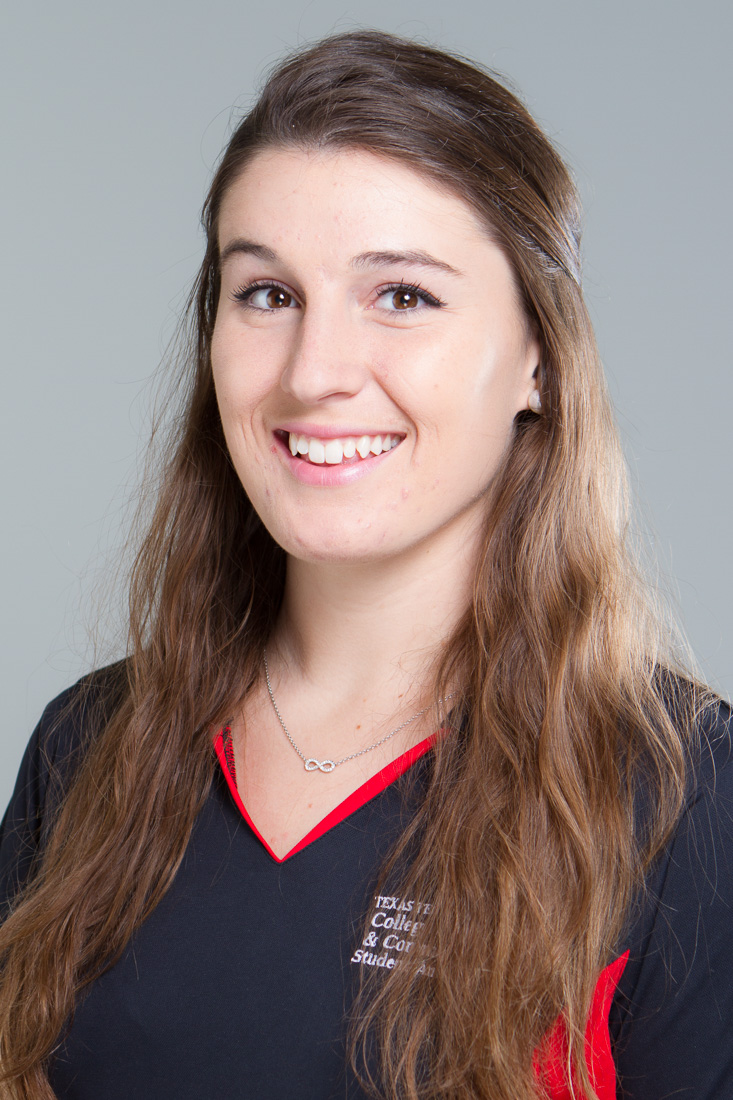 Major: Advertising
Hometown: Austin, Texas
Bio: My name is Alex Stedman, and I am an advertising major from Austin, Texas. I absolutely love being a student ambassador for the College of Media & Communication because I am so passionate about my school and my field of study.

I initially fell in love with Tech's beautiful campus and then with the friendly and enthusiastic people. This includes the remarkable staff, student body, and even alumni. The positive, encouraging and goal-oriented atmosphere makes achieving success possible.

My advice for incoming, or even current students, is "Don't be afraid!" Don't be afraid to introduce yourself to professors on the first day of class. Don't be afraid to speak out in class. And don't be afraid to go to a professor's office hours. It will only serve you well! You never know how far it will go and networking/connections can make all the difference, so don't be afraid to put your foot in the door. Make opportunities; not excuses!

I am currently very involved with many Texas Tech organizations. I am a member of the Texas Tech Activities Board (more commonly referred to as TAB), working with the film committee. We are responsible for the selection, promotion and screening of all TAB-affiliated films and events.

Recently, I was appointed the director of public relations and awareness officer position for Golden Key Honour Society! I am also a general member of ALD/PES, which is an honor society committed to intelligent living, leadership, and service/social activities. In addition, I am a participant in Tech PR as well as Tech Advertising Federation (TAF), both of which act as interactive groups conducive of fostering students' prospective careers. Finally, I am a member of The National Society of Collegiate Scholars, and I am on the President's list.

Overall, I can't stress enough the importance of being active. And I love contributing to the Texas Tech community! I am consistently furthering my presence here because I learn and thrive by being involved, keeping busy, and giving back to the school that has done so much for me in return!