welcome to
Administration Finance Information Systems Management
providing efficient and productive environments for automated processes and procedures
AFISM, in partnership with administrative departments who update and maintain information systems, is a resource center for the campus community, providing an efficient and productive environment for automated processes and procedures.
The AFISM resource center provides reporting services, training classes and tutorials, learning aids, reference materials, and communications to enhance learning and operating automated information systems and business processes.
Training
We develop our courses, workshops & training materials with the goal to enhance your learning and understanding of our partners' automated systems and business processes.
View Classes
Resources
A collection of documents and key reference materials to provide support and assistance for A&F related tasks and procedures.
Explore
Knowledge Base
The Knowledge Base is an online database that can be searched, viewed and shared by the user with answers to common questions about a variety of topics.
Explore Now
AFISM:
Expertise, Partnership, Excellence
Our Services
Data Management
Review data architecture to provide analytics, modeling & visualizations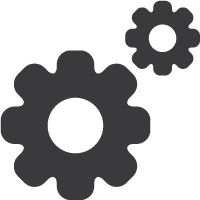 Employee Development
Partner with A&F areas to offer recurring in-class and online training
Web & Graphic Design
Create and develop print and web designs that follow TTU design guidelines
Resource Center
An up-to-date collection of resource documents and links
Technical Support
Provide support for various A&F systems and applications
Web Applications
Creating real-world technology solutions to improve the business process
Contact
Administration
and

Finance Information Systems Management