NWI Hosts Inaugural TTU Wind Day
(Above photo L-R): NWI Ph.D. student Rich Krupar III chats with a potential student about the program.
NWI hosted the inaugural TTU Wind Day on September 18 to introduce students to our cutting-edge Wind Energy undergraduate program.
Despite the rain, numerous students learned about NWI's educational offerings and earned NWI freebies by answering trivia questions about wind in general. This event reached approximately 500 students and could not have been implemented without a lot of team work from NWI faculty, staff and students. Thanks to all.
(Above photo L-R): TTU President Dr. Nellis chats with former NWI Director Dr. John Schroeder by one of the NWI's Ka-band radar trucks.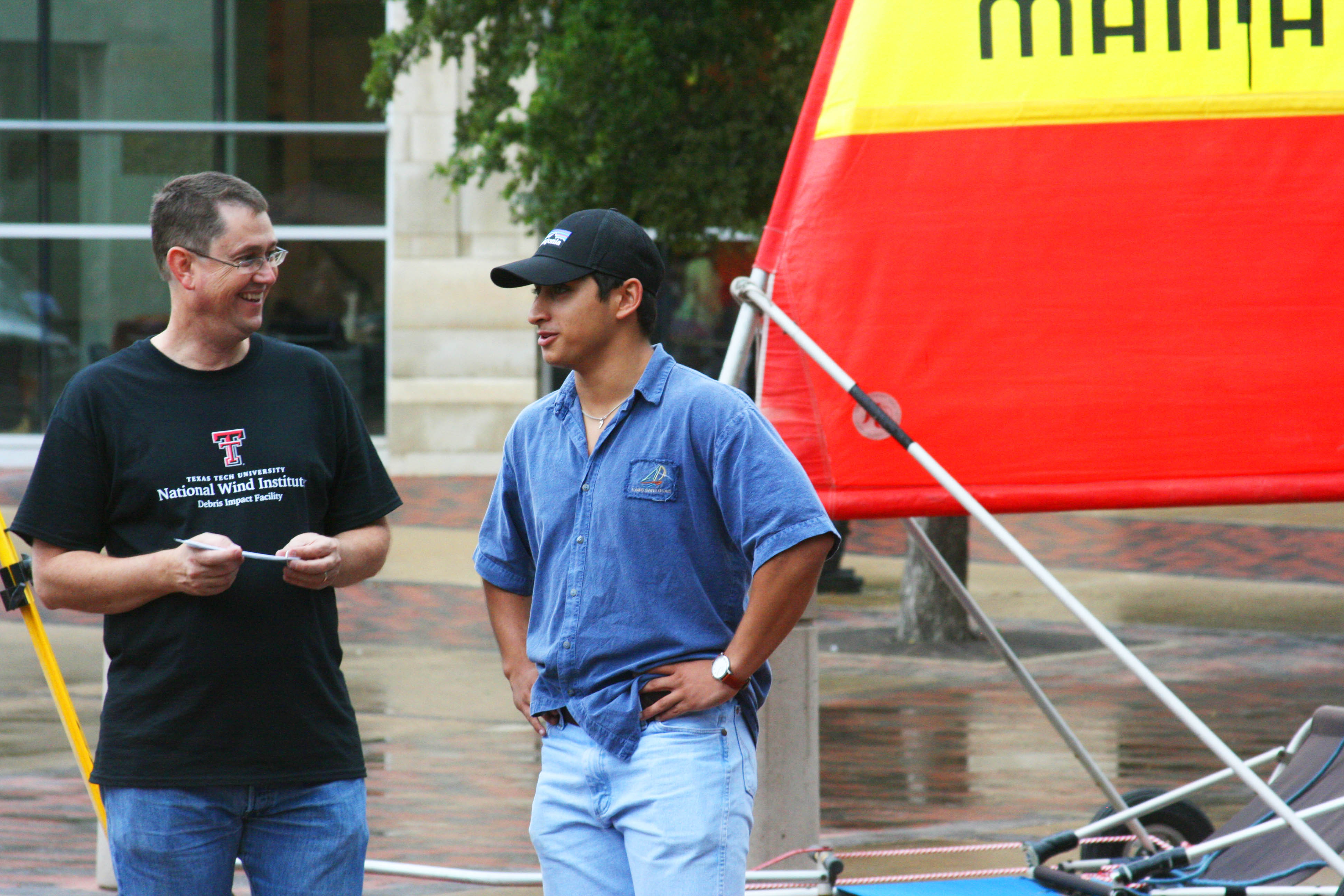 (Above photo L-R): NWI Instructor Dr. Chris Pattison chats with a student during TTU Wind Day.
National Wind Institute
Address

1009 Canton Ave., MS 3155 Lubbock, TX 79409-3155