Slavery in the City: Architecture and Landscapes of Urban Slavery in North America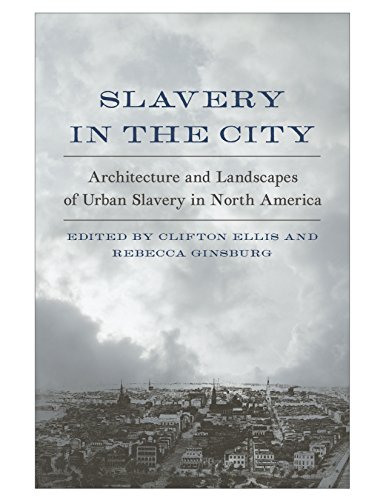 Book Description:
Countering the widespread misconception that slavery existed only on plantations, and that urban areas were immune from its impacts, Slavery in the City is the first volume to deal exclusively with the impact of North American slavery on urban design and city life during the antebellum period. This groundbreaking collection of essays brings together studies from diverse disciplines, including architectural history, historical archaeology, geography, and American studies. The contributors analyze urban sites and landscapes that are likewise varied, from the back lots of nineteenth-century Charleston townhouses to movements of enslaved workers through the streets of a small Tennessee town. These essays not only highlight the diversity of the slave experience in the antebellum city and town but also clearly articulate the common experience of conflict inherent in relationships based on power, resistance, and adaptation. Slavery in the City makes significant contributions to our understanding of American slavery and offers an essential guide to any study of slavery and the built environment.
Author Bio:
Clifton Ellis earned his PhD at the University of Virginia. He is a cultural historian whose research focuses on the architecture and material culture of the colonial and antebellum South. Dr. Ellis draws from the fields of architectural history and material culture to explain how human relationships are mediated and maintained through architecture.