People
SHARC Lab Personnel
(Director)
Amelia Talley is an Associate Professor, housed within the Experimental-Social Area, and Associate Chair of the Department of Psychological Sciences. After receiving her bachelor's degree in Psychology at Texas A&M University in 2001, Amelia headed up "North" to complete her Ph.D. in Social-Personality Psychology at the University of Missouri, Columbia. After receiving her doctorate in 2009, she became a post-doctoral researcher in Addiction Studies and then a Research Assistant Professor at Mizzou before joining the faculty at Texas Tech University in 2013. Broadly speaking, Amelia's research looks at whether how we view ourselves or what situations we find ourselves in influence our health-related decision-making and behaviors. Her research specifically tries to understand the ways in which threats to one's self-concept and the stigmatization individuals may encounter will affect their health and well-being. The goal of her work is to identify factors that contribute to health disparities between marginalized and privileged populations; by identifying important factors that contribute to poorer health and well-being, she aims to eliminate or reduce these disparities. If you are interested in some of Amelia's recent empirical work, check out this recent article. In managing the daily activities in her lab, Amelia works directly with a team of five graduate students and over 10 undergraduate research assistants. Amelia is committed to providing mentoring and teaching to graduate and undergraduate students in our Department.
A self-described "Texas Tornado," Amelia was born-and-raised in the Lone Star State. In her spare time, Amelia enjoys spending time with her husband, Andrew, her kid, Miles, her cat, Oscar, and her dog, Zorro. When she can find the time, she also enjoys jogging, dancing, listening to vinyl, and discovering new culinary delights. Amelia is proud to call Lubbock home and is dedicated to the success of the Psychological Sciences Department, the College of Arts & Sciences, Texas Tech University, and the larger West Texas Community.
Tran H. Le, M.A.
(Graduate Part-Time Instructor/Graduate Research Assistant)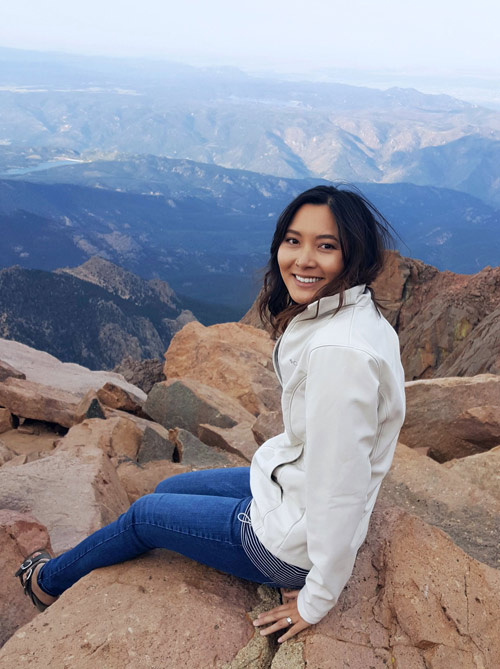 My research examines the interplay between individual and situational factors that influence aggressive behavior. I am currently testing interventions to reduce socially undesirable aggression among those high in narcissism by promoting more empathy-driven decision-making processes. Specifically, I focus on the process by which individuals (re)appraise and cope with their self-concept following the perpetuation of interpersonal aggression. Broadly, the goal of my program of research is to inform improved public policies geared toward reducing prejudice and discrimination toward historically marginalized groups.
I emigrated from Việt Nam to Nebraska as a refugee over two decades ago and consider Lincoln my home base. With regard to my education, I earned my Bachelor of Arts degree in Psychology and Sociology from the University of Nebraska-Lincoln and Master of Arts degree in Experimental Psychology from Texas Tech University. I'm a houseplant enthusiast, and I enjoy (over)analyzing movies, reading webtoons, and people-watching at coffee shops.
Melisa Williams Ibora
(Graduate Instructor/ Graduate Research Assistant)
Overall, my interests examine health behaviors in stigmatized populations. More specifically, my current research focuses on alcohol and substance use in multicultural youth and sexual minority youth. All while looking at how different levels of structural stigma might factor into drug use in said populations. Ultimately, my goal is to assist in the understanding of substance use in undeserved populations to support the development and implementation of programs to assist these groups.
I was born in Mendoza, Argentina, therefore eating good and living easy is ingrained into who I am. I received my Bachelor of Science in Psychology at the University of Houston before working for a non-profit in assisting low-income communities around Houston. I now live in Lubbock as a Texas Tech doctoral student. I'm an avid soccer fan, certified airhead, and cat mom.
Sage Maliepaard
(Graduate Instructor/ Graduate Research Assistant)
Hannah Snidman
SHARCs who have left the shiver...
Anthony M. Foster, Ph.D.
David W. Hancock, Ph.D.
Roberto De La Rosa, M.A.
Psychological Sciences
Address

Texas Tech University, Department of Psychological Sciences, Box 42051 Lubbock, TX 79409-2051

Email

kay.hill@ttu.edu