Spanish Faculty
Dr. Sara Guengerich
Associate Professor of Spanish
Ph.D., University of New Mexico, 2009
Biographical Info
Sara Vicuña Guengerich (M.A., Ph.D. in Spanish, University of New Mexico) is Associate Professor of Colonial Spanish American literature and history in the Classical and Modern Languages and Literatures Department, and affiliated faculty at the Women's Studies Program at Texas Tech University. She is the vice-president of GEMELA (Grupo de Estudios sobre la Mujer en España y las Américas, pre-1800). Her research and publications center on the analysis of the often-ignored discursive production of colonial subaltern subjects (women, Indians and Blacks) in colonial written sources in the context of the Spanish conquest and colonization of the Andes and its connections to the Early Modern Atlantic World. She is co-editor of The Cacicas of Spanish America, 1492-1825 (University of Oklahoma Press, 2021), and author of numerous book chapters and articles that have appeared in Colonial Latin American Review, Hispania, The Journal of Spanish Cultural Studies, Revista Andina, Philología Hispalensis and other journals. Her research has been supported by institutions such as the Newberry Library and the John Carter Brown Library. Her current book project, Daughters of the Inca Conquest: Inca Women Under Spanish Rule, explores the role of indigenous noblewomen in the delineation of a neo-Inca identity that was key to preserve the cohesiveness of this group during the colonial period.
Areas of Research
Colonial Spanish American Literatures and History
Indigenous Peoples of the Andes
Cultural and Gender studies
Afro-Hispanic Colonial Narratives
Ecocriticism in the Colonial Spanish Northern Frontier
Material Culture in the Trans-Atlantic Early Modern Hispanic World
Courses Commonly Taught
Colonial Spanish American Literatures and Cultures
The Women of Colonial Latin America
Colonial Blackness: Race and Identity in the Spanish American Colonial World
Introduction to Hispanic Literatures
The Cultural Legacy of the Andes
Visual Encounters: Texts and Films of the Spanish American Colonial Period
Intermediate Spanish Conversation
Study Abroad Special Topics in Spanish Language and Cultures
Indigenous Intellectuals in the Colonial 'Lettered City
Awards and Honors
National Endowment for the Humanities Long-Term Fellow, John Carter Brown Library, 2017.
Fellow at the Humanities Center at Texas Tech, 2015.
Nomination for the President's Excellence in Teaching Award, 2014.
Gloria Lyerla Library Memorial Fund Research Travel Grant, 2013.
Newberry Library Fellowship, 2010.
Selected Publications
Books:
Articles in Referred Journals:
"[Por] haberme cabido en suerte ser de la familia y sangre de los Incas": Linaje, lengua y limpieza de la sangre materna en la obra del Inca Garcilaso de la Vega. Philologia Hispalensis 32/2 (2018) 117-130.
"Los conflictos genealógicos en la República de Indios: repensando el papel del género en la sucesión de los linajes incaicos." In Estudios y debates. Revista Andina 54 (2017): 76-79.
"Capac Women and the Politics of Marriage in Early Colonial Peru." Colonial Latin American Review 24.2 (2015): 147-167. Print.
"Unfitting Shoes: Footwear Fashion and Social Mobility in Colonial Peru." Journal of Spanish Cultural Studies 14.2 (2014): 159-85. Print.
"Virtuosas y Corruptas: La mujer indígena en las obras de Guaman Poma de Ayala y el Inca Garcilaso de la Vega." Hispania. A Journal Devoted to the Teaching of Spanish and Portuguese 96.4 (2013): 672-83. Print.
"The Perceptions of the Bison in the Chronicles of the Spanish Northern Frontier." Journal of the Southwest 55.1 (2013): 251-76. Print.
"Viceregal Fashions: Mantos, Sayas and Golden Buckles in Colonial Peru." Monographic Review/Revista Monográfica XXV (2009): 45-70. Print.
Book Chapters:
"A Royalist Cacica: Doña Maria Teresa Choquehuanca and the Post-Rebellion Native Nobility of Upper Peru." [Forthcoming]
"Inca Women Under Spanish Rule." In Women's Negotiations and Textual Agency in Latin America, 1500–1799. Mónica Díaz, ed. New York: Routledge, 2017.
"The Inca Garcilaso on Women," Approaches to Teaching the Works of Inca Garcilaso de la Vega. New York: Modern Language Association of America [Forthcoming]
"Paula de Eguiluz: The Witchcraft Trials of a Black Woman in Colonial Cartagena de Indias." Afro-Latino Voices: Documentary Narratives from the Early Modern Iberian World, ed. Kathryn McKnight and Leo Garofalo. Cambridge: Hackett Publishing Company, 2009, pp. 175-193. Print.
Special Academic Publications:
"In Memoriam: María Rostworowski Tovar de Diez Canseco (1915-2016)." Colonial Latin American Review 25:4, 557-558.
Book Reviews:
Rocío Quispe-Agnoli's Nobles de Papel. Identidades oscilantes y genealogías borrosas en los descendientes de la realeza inca, Madrid: Iberoamericana Vervuert, 2016
José Carlos de la Puente Luna's Andean Cosmopolitans Seeking Justice and Reward at the Spanish Royal Court. Austin: University of Texas Press, 2018. In Colonial Latin American Review [Forthcoming Fall 2019]
Boon, Jessica A., and Ronald E. Surtz, eds., and Weinerth, Nora, trans. Mother Juana de la Cruz, 1481-1534: Visionary Sermons. Medieval and Renaissance Texts and Studies 494. Toronto: Iter Academic Press; Tempe: Arizona Center for Medieval and Renaissance Studies, 2016. In Renaissance Quarterly 70.2 (2017): pp. 731-32.
Joanne Rappaport and Tom Cummins' Beyond the Lettered City: Indigenous Literacies in the Andes, Durham: Duke University Press, 2012. In Colonial Latin American Historical Review 1.1 (2013): pp. 93-94.
Alan Durston's Pastoral Quechua: The History of Christian Translation in Colonial Peru, 1550-1650. Notre Dame: University of Notre Dame Press, 2007. In Colonial Latin American Historical Review 14.2 (2008): pp. 197-198.
Colombi, Beatriz. Viaje intelectual: Migraciones y desplazamientos en América Latina (1880-1915) Rosario, Argentina: Ensayos Críticos, 2004. In The Colorado Review of Hispanic Studies 3 (2005): pp. 182-84.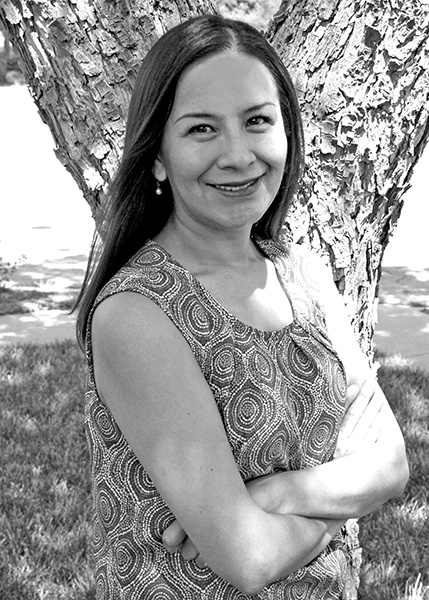 CMLL Spanish Program
Address

CMLL Building, 2906 18th St, Lubbock, TX 79409

Phone

806.742.3145