Spanish Faculty
Dr. Susan Larson
Qualia Professor of Spanish
Ph.D., University of Arizona
Research Interests
Urban Studies, Cultural Geography and Spatial Theory, the Historical Avant-Garde, Spanish Film, Contemporary Spanish Literature
Courses Commonly Taught
Cultural Resistance in Social Space; The Death of the Novel in the Age of the Internet; The 'Other' Generation of 27; Advanced Readings in Critical Theory; Hispanic Cities; Spanish Cinema; U.S. Latino Politics and Culture; Space, Place and Culture; Language, Image, Power
Texas Tech Dissertations and
Current PhD Advisees
Gema Vela (2022)
Familias en streaming:
Discursos domésticos glocales en las series españolas de la post-televisión
Assistant Professor of Spanish (tenure-track) Middle Tennessee State University,
https://ttu-ir.tdl.org/handle/2346/90271
David S. Foshee (2021)
Childhood and the Urban in Spanish Film of the 1950s
Assistant Professor of Spanish (tenure-track) Simpson College
https://ttu-ir.tdl.org/handle/2346/88666
Current Advisees: Andrew Cosper and Esperanza González Moreno
Recent Publications
Comfort and Domestic Space in Modern Spain. University of Toronto Press, in press.
"Cultural Geographies in Spain: Landscape, Place and Space." In The Routledge Companion to Twentieth and Twenty-First Century Spain: Ideas, Practices, Imaginings. L. Elena Delgado and Eduardo Ledesma, eds. In press.
Architecture and the Urban in Spanish Film. Intellect Books, 2021.
"Nature, the Monumental and Urban Technological Networks in Víctor Moreno's Edificio España (2012) and La ciudad oculta (2018) / Naturaleza, lo monumental y las redes tecnológicas urbanas en Edificio España (2012) y La ciudad oculta (2018) de Víctor Moreno." ZARCH: Journal in Interdisciplinary Studies in Architecture and Urbanism 16 (2021): 12-31.
"La vanguardia en la arquitectura española (1920-1936):¿pro­yecto inacabado o proyecto indefinido?" In Las dos modernidades: Edad de Plata y Transición en España. Jordi Gracia and Domingo Ródenas de Moya, eds. Madrid: Visor Libros, 2021. 165-191.
Editorial Positions
Romance Quarterly
Executive Editor
Hispanic Urban Studies
Palgrave-Macmillan Book Series Co-Editor
Funding
In the Fall of 2021 Professor Susan Larson was a Fulbright Senior Scholar in Spain. In the Spring of 2022 she held a residential fellowship at the Madrid Institute for Advanced Studies, an international research center of the Universidad Autónoma of Madrid and the Casa de Velázquez, the Madrid branch of the Écoles Françaises à L'Étranger. Her research has also been funded by the National Endowment for the Humanities, HISPANEX (the Program for Cultural Cooperation Between the Spanish Ministry of Education, Culture and Sports and United States Universities), and the Charles B. Qualia Endowment of Texas Tech University.
Book Covers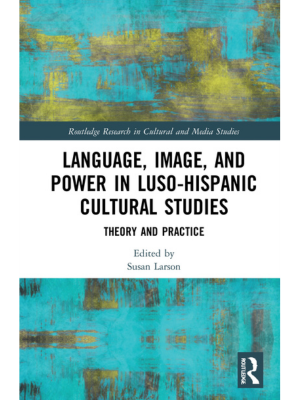 CMLL Spanish Program
Address

CMLL Building, 2906 18th St, Lubbock, TX 79409

Phone

806.742.3145