The Humanities Center Announces Forests as Its Annual Theme for 2020-2021
Something is afoot with the forest. Serious claims are circulating with regard to the cognitive capacities of plants. Recent research in forest ecology describes how trees establish symbioses with other life forms enabling them to communicate with their fellows and their offspring, warning of dangers, supporting their growth. Richard Powers's acclaimed novel The Overstory (2018) brings these observations to a head, depicting a series of human characters who act on the conviction that trees are reaching out to them, pleading, "The most wondrous products of four billion years of life need help."
Are these various expressions just metaphors, flights of fancy moving between literary and scientific representations? Or, is the ground starting to move underneath our customary certainties about human exceptionalism? What is indisputable at the current moment is that what it means to be human can no longer be set apart from what it means to be part of a planetary collective of other living beings.
The Humanities Center at Texas Tech's annual theme for 2020-2021 is Forests. Thinking with forests, the Humanities Center's program this coming year will address this narrowing of the traditional division between the human and the rest of life. We will bring diverse sides of the university and community together for collaboration, discussion, and debate, as we observe and interpret these gathering trends toward species communion.
For a complete list of FORESTS themed events, please visit: UPCOMING EVENTS
September 2020 Humanities Featured Scholar
The Humanities Center is please to introduce our September 2020 Humanities Featured Scholar, Dr. Alan Barenberg. To learn more about Dr. Barenberg, please visit: September 2020 Featured Scholar.
2020 Post-Doctoral Fellow
Meet our inaugural Post-Doctoral Fellow Katie Magaña . Please visit POST-DOCTORAL FELLOW to learn more about Katie.
Humanities Spotlight: Graduate Student Summer Residency
This summer, the Humanities Center at Texas Tech sponsored three graduate students' participation in the National Humanities Center's Graduate Student Summer Residency. To learn more about these students, please click HUMANITIES SPOTLIGHT.


Donations to the Humanities Center assist all of our free programming and contribute to the research support we offer to faculty and graduate students.
Upcoming Events
Thursday, September 24, 7:00 PM
FORESTS Speakers Series: The Evolution and Ecology of Forests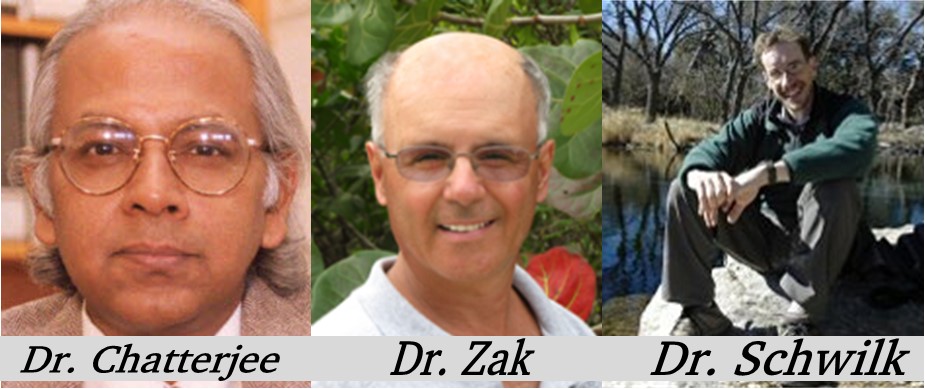 Registration link: Evolution and Ecology
For a complete list of FORESTS themed events, please visit UPCOMING EVENTS