Cognition Lab
Welcome to the Cognition Lab page. I generally accept new students each academic year, based on applicants' academic backgrounds and mutual research interests.
Much of my research is grounded in some aspect of language processing. This includes text comprehension and recall involving regular and developmental college students, metacognition involving text, think-aloud methodology involving engineering undergraduate students' use of instructional modules and problem solving behaviors, linguistic category induction using artificial languages, and connectionist modeling.
One of my current projects involves discourse analysis. My research assistants and I are applying IBM Watson Natural Language Classifier and the Linguistic Inquiry and Word Count (LIWC) program to capstone papers from an engineering ethics course in order to identify and quantify the thematic elements in these papers.
In another project, I am collaborating with the DREAM team (Developing Reflective Engineers through Artful Methods). This interdisciplinary team is funded by a Texas Tech seed grant and brings together faculty from Environmental Engineering, Curriculum and Instruction, Museum, and Psychological Sciences, with a goal of developing new cross-disciplinary instructional activities and methods involving engineering, art, and ethics.
Most recently my colleagues in engineering and I have launched an ambitious project to link Texas Tech engineering students with peers in India, Ukraine, Chile and students worldwide through shared exchanges on topics of ethics in engineering and technology applications. The goals are to improve undergraduate education in the area of global communication, to involve large numbers of students, to exploit current technology in creative ways, and to raise the visibility of supporting institutions in promoting the development of ethical sensibilities in students. See our website at ethicalengineer.ttu.edu.
Current Graduate Students
John Schumacher
BA in Psychology from Colorado State University
MA in Psychological Sciences from Texas Tech University
Honors

Helen DeVitt Jones Excellence in Graduate Teaching (2016)
Excellence in Teaching an Undergraduate Lab for the Department of Psychological Sciences (2016)

Research interests include studying factors that impact memory and student performance, and utilizing advanced statistical techniques (psychometric techniques) to answer research problems.
Current research projects include a project looking at how note taking and note studying impacts judgments of learning, and a study looking at creating a Statistical Concept Inventory for undergraduate college students.
Current appointment: Statistical Consultant for the Department of Psychological Sciences at TTU
Post-graduation I wish to either take a professor position at a small university or take a job in industry where I would conduct research and statistical analyses.
Rogelio Carrillo
BA from California State University Los Angeles (CSULA)
MA from CSULA
Honors: AT&T Chancellor's Graduate Fellowship recipient
My research interest is looking at the relationship between learning from specific examples (particularly in math) and how they are used to create general problem-solving skills for future problems. I am looking at different styles of presenting text-based information and investigating which style leads to better transfer effects.
My current research involves assessing different approaches to presenting textual and computational math information. The primary goal of my current project is to determine which approach leads to better learning outcomes, or if a combination of approaches lends itself to better attainment.
Current appointment: Teaching Assistant - PSY 3401: Research Methods.
Post graduation I hope to find a teaching/research position at a university. I hope that I can keep teaching while exploring my research interest.
Jessica Pittman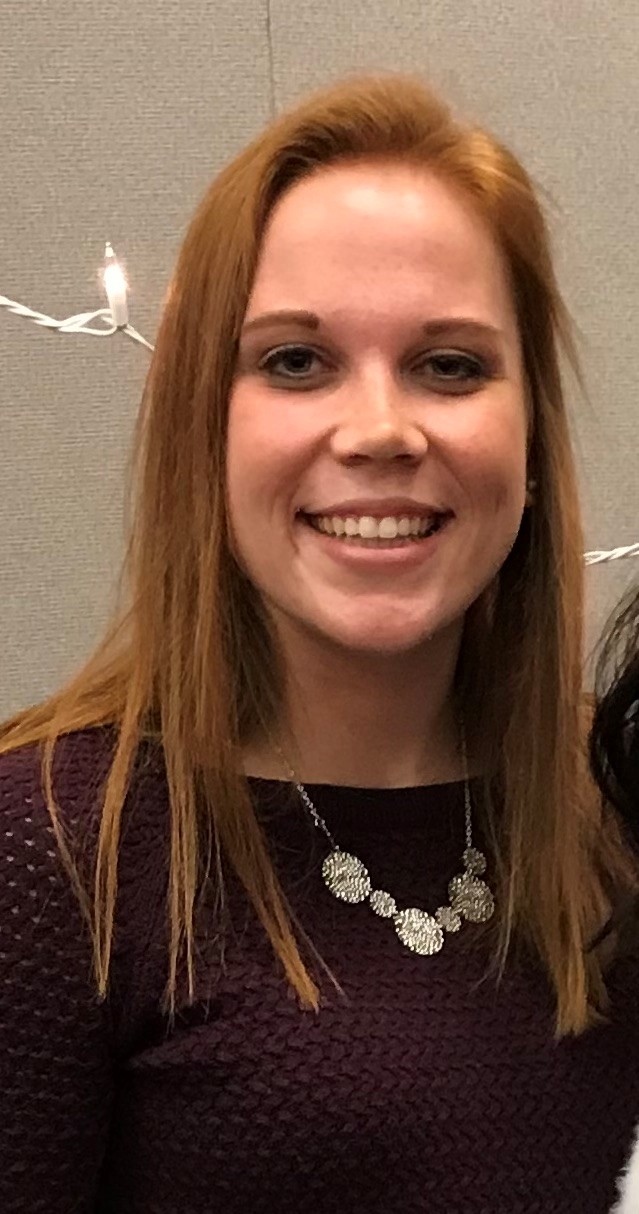 BA in Psychology from Virginia Wesleyan University
My research interests include studying factors that impact academic performance among college students. Thus far I have specifically looked at the impacts of multimedia and text-based instruction on notetaking and recall performance as well as the impact of positive feedback on subsequent math performance.
Current appointment: Instructor of Record - PSY 3318: The Development of Children's Thinking and Emotions.
Post-graduation I hope to take a professor position at a small to midsized university where I continue teaching while exploring my research interests related to cognition and education.
Irina Lavrova
BA in Linguistics from Voronezh State University
Joint appointment in the Department of Psychological Sciences and the Department of Classical and Modern Languages and Literatures
Honors: Helen DeVitt Jones Graduate Fellowship, USH Sustainability Scholarship
My research interests include text analysis and bilingual conceptualization behavior.
For one of my current projects I am developing a Russian adaptation of the dictionary contained within the Linguistic Inquiry and Word Count (LIWC) text analysis program. I am also conducting an eye-tracking study to determine how Russian-English bilinguals and English monolinguals differ in their categorizations of the body-part terminology.
Current appointment: Teaching Assistant for Beginner Russian course
Post graduate I want to pursue an academic career and hopefully contribute to the field of psycholinguistics and neurolinguistics.
Psychological Sciences
Address

Texas Tech University, Department of Psychological Sciences, Box 42051 Lubbock, TX 79409-2051

Email

kay.hill@ttu.edu