Cognition Lab
Roman Taraban
Welcome to the Cognition Lab page.
Much of my research is grounded in some aspect of language processing. This includes applications of text analytics using machine methods including hierarchical cluster analysis, k-means analysis, naïve Bayes methods, linguistic category induction using artificial languages, and neural network modeling.
One of my current projects involves applications of the Linguistic Inquiry and Word Count (LIWC2022) program to students' responses to ethical issues in order to identify and quantify the thematic elements in these responses. In another project, I am collaborating with the DREAM team (Developing Reflective Engineers through Artful Methods). This interdisciplinary team is funded by a grant from the National Science Foundation (NSF) and brings together faculty from Environmental Engineering, Curriculum and Instruction, Museum, and Psychological Sciences, with a goal of developing and testing new cross-disciplinary instructional activities and methods involving engineering, art, and ethics. Over the last several years, my colleagues in engineering and I have launched an ambitious project to link Texas Tech engineering students with peers in India and Ukraine through shared exchanges on topics of ethics in engineering. The goals are to improve undergraduate education in the area of global communication, to involve large numbers of students, to exploit current technology in creative ways, and to raise the visibility of supporting institutions in promoting the development of ethical sensibilities in students. See our website at ethicalengineer.ttu.edu.
Check below to learn more about current projects of graduate students in the lab.
Roman Taraban, Ph.D.
Professor

Cognition Lab Members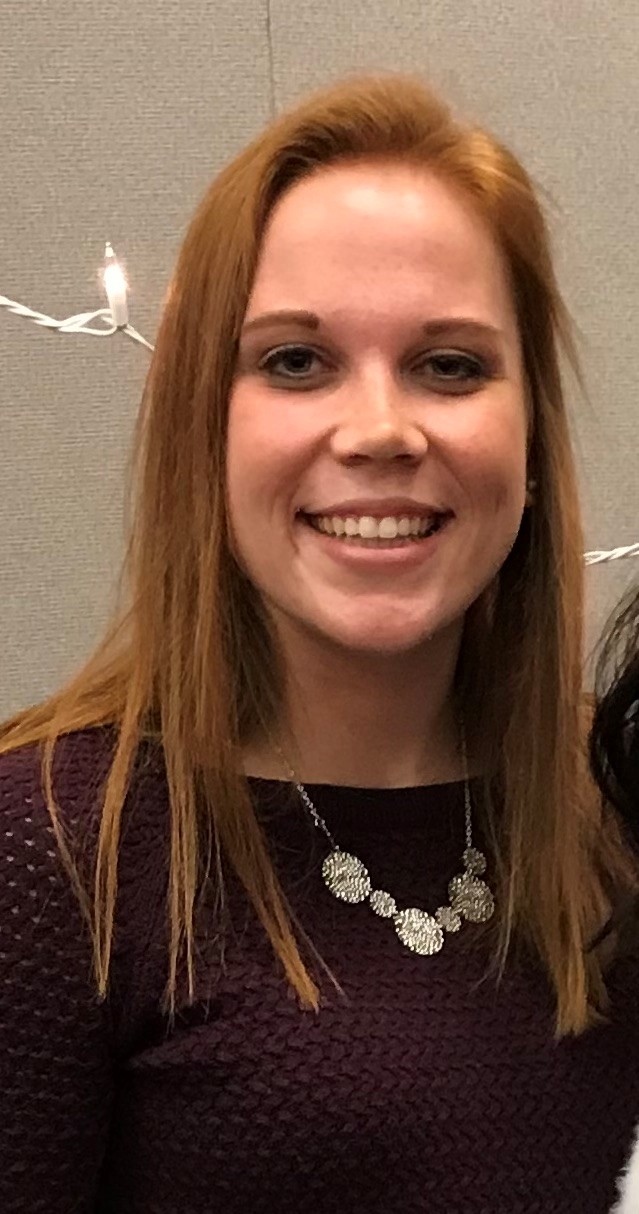 Jessica Pittman
BA in Psychology from Virginia Wesleyan University
My research interests include studying factors that impact academic performance among college students. Thus far I have specifically looked at the impacts of multimedia and text-based instruction on notetaking and recall performance as well as the impact of positive feedback on subsequent math performance.
I am currently delving deeper into the impact of course modality on self-regulated learning behaviors.
Current appointment: Instructor of Record - PSY 3318: The Development of Children's Thinking and Emotions.
Post-graduation I hope to take a professor position at a small to midsized university where I can continue teaching while exploring my research interests related to cognition and education.
Irina Lavrova
BA in Linguistics from Voronezh State University, MA in Applied Linguistics from Texas Tech University
Current appointment: Teaching Assistant for 2400 Statistical Methods lab
Honors: Helen DeVitt Jones Graduate Fellowship, USH Sustainability Scholarship, TTU International Affairs Scholarship
My research interests include text analysis and bilingualism. For my current project I am developing a Russian Affective Dictionary for the Linguistic Inquiry and Word Count (LIWC) text analysis program.
Post-graduation I want to pursue an academic career and hopefully contribute to the field of psycholinguistics and neurolinguistics.
Isabel Meza
BS in Brain and Cognitive Sciences from University of Rochester
My research interests include early reading success in children, including those who are bi-/multi-lingual.
I am currently developing a research project that explores how different presentations of rhyming words can affect early readers' abilities to read new words.
Current appointment: Teaching Assistant – PSY 2400: Statistical Methods
Post-graduation I hope to either enter academia as a professor or enter the industry as a research coordinator for organizations that focus on reading success.
Aleksei Proskurin
Double B.A in Linguistics and Pedagogical Sciences from Voronezh State Pedagogical University.
M.A in Languages and Cultures from Texas Tech University.
Current appointment: Lab Instructor- PSY3401: Research Methods in Psychology
Honors: Helen DeVitt Jones Graduate Fellowship
My research interests include discourse analysis and how it might give us insights into the emotional states of people. Precisely, I am investigating if Functional Near-Infrared Spectroscopy (fNIRS) can differentiate between different emotional states and if fNIRS findings can be supported with discourse analysis. One of my projects investigated language acquisition and if it can be approached from an eye-tracking perspective.
Post-graduation I hope to pursue my career in academia which will empower me to share my knowledge with students and conduct high-quality research.
Jacob Vaughn
BA in Psychology from Auburn University
My research interests include the role of the rPFC on the process of categorization and the role of metacognition on learning.
I am currently working on a project that explores how metacognition can improve learning and problem-solving capabilities in Chemical Engineering undergraduate students.
Current appointment: Research Assistant for Dr. Phillip Marshall and Dr. Miranda Scolari.
Post-graduation I hope to enter industry and help coordinate research utilizing fMRIs.

LeeAnn Whitton
BS in Psychology from Texas A&M University
MS in Experimental Psychology from Texas A&M University
My research interests include understanding the role of underlying cognitive mechanisms in language processing to improve learning and memory.
Post-graduation I want to have a postdoctoral fellowship completed and accept a faculty teaching position in academia. I want to collaborate within the department and create a healthy internal culture by promoting cross-departmental collaboration on research projects to publish academic papers in scientific journals.
Lab Photos
(Left to Right) Jacob Vaughn, Jessica Pittman, and Irina Lavrova at the 2022 Southwestern Psychological Association conference, Baton Rouge, LA. Shown is the Old Capitol Building.
Alberto Giussani (Mentee, Petroleum Engineering) and Roman Taraban (Mentor, Psychological Sciences) at the Teaching Without Borders banquet at the Texas Tech International Cultural Center on May 4, 2022.
Psychological Sciences
Address

Texas Tech University, Department of Psychological Sciences, Box 42051 Lubbock, TX 79409-2051

Email

kay.hill@ttu.edu