Department News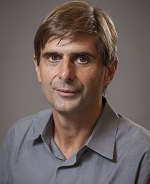 Prof. Jorge A. Morales to be Visiting Professor at University of Pernambuco, Brazil + More Prof. Jorge A. Morales has received a visiting Professor position at the level of full Professor in the Department of Chemistry at the Federal University of Pernambuco, Recife, Pernambuco, Brazil. This is a six-month position starting on June 1, 2018. During his stay in Brazil, Prof. Morales will conduct theoretical chemistry research with several groups in the University of Pernambuco and will teach a graduate course on theoretical chemistry.
Learn More
Prof. Andrew Harned named Associate Editor for Royal Society Open Science + More Prof. Andrew Harned has been named an Associate Editor and member of the Chemistry Editorial Board for Royal Society Open Science, a multidisciplinary open access journal, covering 12 subjects across all of science, engineering and mathematics. The journal aims to publish high quality work, using objective peer-review without restrictions on scope, length or impact. Although the Royal Society owns the journal, the chemistry content is published in collaboration with the Royal Society of Chemistry. Of particular note, Prof. Harned will be the journal's first Associate Editor of chemistry content to be based in the United States.
Learn More
Prof. Yehia Mechref has received an NIH R01 competing renewal award for $1,151,179 (4-years) + More According to the ORS records, this award is the first successful NIH R01 competing renewal that Texas Tech has received since 1996 (no records exist before 1996). The proposed research will enable the development of tools for the characterization of protein carbohydrate structures at sensitivity, throughput, and level of detail not previously possible. The implementation of these tools will enable researchers to better understand the attributes and biomedical significance of glycans in the development and progression of a wide array of diseases. Examples of future benefits for public health include the identification of disease and cancer biomarkers for medical diagnostics and the monitoring of recombinant protein therapeutics, which will lead to better-targeted drugs that are more bioactive with fewer side effects.
Learn More
Prof. Benjamin Wylie received a Maximizing Investigators' Research Award of $1,745,725 + More Prof. Benjamin Wylie received a Maximizing Investigators' Research Award (MIRA) (R35) from the National Institutes of Health (NIH). His proposal was entitled "Functional Interplay of Lipid Membrane Components: Activation, Inhibition, and Raft Formation." The Wylie lab will receive $1,745,725 over five years.
Learn More
Prof. John D'Auria received an NSF Collaborative grant of $800,000 + More Professor John D'Auria on receiving an NSF Collaborative grant of $800,000 (3 years) for his proposal entitled "Collaborative Research: A systems approach toward understanding the diversification of tropane and granatane alkaloid biosynthesis." Dr. D'Auria is the lead PI on the grant along with Dr. Cornelius Barry from MSU and Dr. Charles Stewart Jr. from ISU. The total award is $800,000 (3 years) while TTU share is $332,348.
Learn More
Prof. Bill Poirier receives 3 year grant ($498,009) from NSF + More Prof. Lionel "Bill" Poirier has received a grant in the amount of $498,009 from the National Science Foundation (NSF) for a three year project funded jointly through CTMC (Chemical Theory, Models, and Computation) and OAC (Office of Advanced Cyberinfrastructure). The title of the funded proposal is: "CDS&E: Massively Parallel Quantum Dynamics: Computing many accurate quantum states for real molecular applications." Prof. Poirier (and senior personnel Dr. Adelia Aquino and Dr. Juergen Eckert) of Texas Tech University are supported by a CDS&E (Computational and Data-Enabled Science and Engineering) award, to develop methods to scale exact quantum dynamical molecular simulations across the next generation of massively parallel supercomputers. Molecular simulations promise to enable computers to replace expensive and time-consuming laboratory experiments, and are thus used routinely in many areas (energy, drug design, nanomaterials, etc.). However, very few molecular simulations incorporate quantum dynamical effects—even though these can be important—because of the daunting numerical hurdles and difficult mathematics involved. To meet this challenge, Poirier and coworkers are developing the world's first massively parallel exact quantum dynamics code, which may dramatically improve the accuracy, reliability and true predictive power of molecular simulations.
Learn More
Student Highlights
Brandon Watson places first in the 2017 ACS SWRM Undergraduate poster session + More During the 2017 ACS SWRM meeting held here in Lubbock, Texas, undergraduate student Brandon T. Watson presented his research conducted in Dr. Cozzolino's lab, along 108 other undergraduate students from across the region. His poster was titled the "Design of Moisture Stable Antimony (III) Compounds for Self-Assembly through Secondary Bonding Interactions" and was the culmination of a year of research within the Cozzolino group. His research focused on the synthesis of stable, tripodal antimony (III) and bismuth (III) thiolates in hopes of being able to further construct self-assembled supramolecular spherical structures. To read more about the happenings in Dr. Cozzolino's research group, please click on the following link: Cozzolino Group
The Chemistry & Biochemistry Department Research Poster Session + More Event was held on Aug 25, 2017. Each poster was judged by at least 2 judges. This year three prizes were given to best undergraduate posters and three prizes were awarded to best graduate posters. This year winners were:

Graduate Students
• 1st Place - Collin Borcik: Insane in the Membrane: The functional interplay between lipids and a full-length inward-rectifier potassium channel via solid-state NMR
• 2nd Place - Babak Tahmouresilerd: Strategies for Supporting Iodine Catalytic Sites in Metal Organic Frameworks (MOFs)
• 3rd Place - Ranjith Nadipalli: HKT1 sodium transporter expression correlates with salt-tolerance in Arugula ecotypes
Undergraduate Students
• 1st Place - Amanda Miller: Cu(1,7-phenanthroline)(PPH3)2 . PF6: An 'Inhibited' Ligand Complex
• 2nd Place - Brandon Watson: The Design of Moisture Stable Antimony (III) and Bismuth (III) Compounds for Self-Assembly through Secondary Bonding Interactions
• 3rd Place - Dustin Kenafake: Metal-Free "Hydrogenation of Ketones and Imines via 'Inverse' Frustrated Lewis Pair Approach"
Amanda Miller, BS Biochemistry major, received a 2017 Amgen Scholar award to perform research this summer at Harvard University
Learn More
Dr. Roya Baghi, a 2017 Ph.D. graduate from Dr. Hope-Week's research group, has received an appointment with the TTU Waco campus
Learn More
2014 TTU Ph.D. graduate Dr. Rui Sun (Hase group) has accepted a faculty position at the University of Hawaii
Learn More
Our Vision
The Department of Chemistry and Biochemistry is committed to providing high quality education in the chemical and biochemical sciences for undergraduate and graduate students, producing research contributions that are recognized nationally and internationally, and making service contributions at all levels.
Upcoming Events

Wednesday, January 24th, 2018
• DEPARTMENTAL SEMINAR
Prof. Emily B. Pentzer
Department of Chemistry & Biochemistry