Dr. Dennis C. Shelly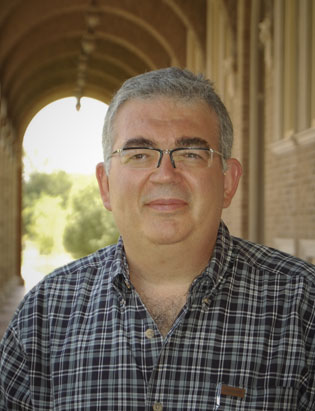 Title: Associate Professor
Education: Ph.D., Texas A&M University, 1982; Postdoctoral Work, Eli Lilly and Co., 1983; Postdoctoral Work, Indiana University, 1984
Research Area: Analytical Chemistry
Office: Chemistry 328-D

Phone: 806-742-3059

Email: Dennis.Shelly@ttu.edu
Principal Research Interests
Separations
Biomaterials
Chemical Education
Representative Publications
"Role-playing Pharmaceutical Analytical Development in Instrumental Analysis: Curriculum Design", Shelly, D.C.; Thompson T. 14th Biennial Conference on Chemical Education, Clemson Univ., Clemson, NC, Aug. 1996.
"Calibration of CAMESTM Sensors: Technical Update", Shelly, D.C.; Condo, A.C.; Martallero, P.; Kosowski, B.; Spatero, W. Proceedings of the 8th Annual Continuous Mixer and Extruder Users' Group, Appl. Ordnance Tech., Waldorf, MD.
"Amperostatic-Potentiometric Detection for Micro High Performance Liquid Chromatography", Siddiqui, A.; Shelly, D.C. J. Chromatogr.1995, 691, 55-65.
"Optical Properties of Axial-illumination Flow Cells for Simultaneous Absorbance-Fluorescence Detection in Micro Liquid Chromatography", Abbas; A.; Shelly, D.C. J. Chromatogr. 1995, 691, 37-53.
"Multiple Sample Introduction Circular Overpressure Layer Chromatography", Shelly, D.C. HPLC '94; Minneapolis, MN; May 1994.
Department of Chemistry & Biochemistry