Burkhart Center for Autism Education & Research
Coronavirus (COVID-19) Update:
Burkhart Center Friends, Family, and Colleagues,
As we navigate this difficult time of uncertainty and anxiety I want to first thank all of you for your partnership, heart, and care for the autism community. I appreciate all you do for your family members, clients, students, and participants. We are dealing with an unprecedented challenge with the spread of COVID-19, and I wanted to take this opportunity to let you know what the Burkhart Center is doing to protect our community.
Effective immediately, all clinical and research activities are canceled until at least the week of April 6. This includes the Transition Academy, the Focused ABA program, PCIT, Theatre and Animation classes, Parent's Night Out, the Therapy Dog study, and any other center-based public events during that time period.
Following the CDC's and Texas Tech University's most recent recommendations, we are deeply saddened to announce that our 15th Annual Burkhart Walk for Autism Awareness set for April 26th is canceled.
For more information about the Texas Tech University response to the COVID-19 situation, and for the most recent details about that response, please visit the university FAQ here.
You can read the Burkhart Center's Coronavirus Update here and our Autism Awareness Walk Cancellation here.
You are also welcome to direct questions to us at burkhart.educ@ttu.edu
Sincerely,
Wesley Dotson
Director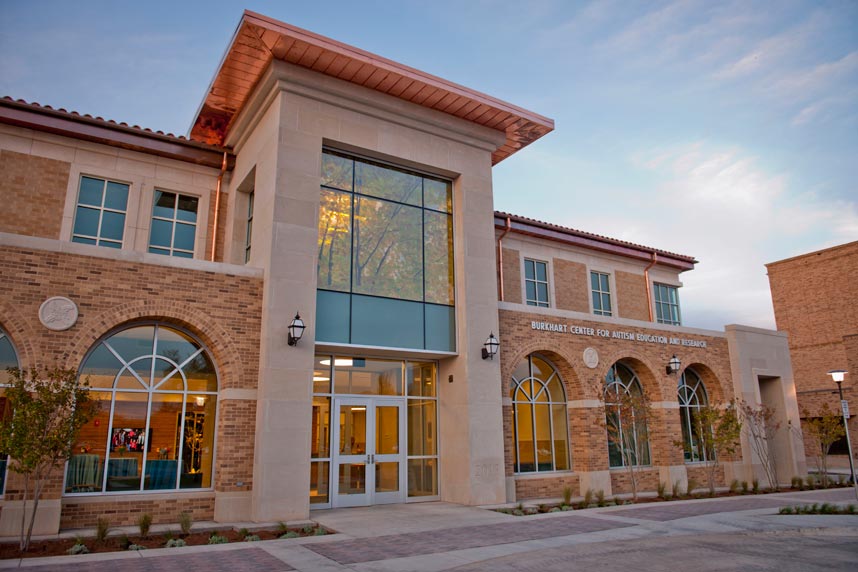 Photo by Artie Limmer for Texas Tech University System
Clinical Services
The Burkhart Center offers several clinical services based on the principals of Applied Behavior Analysis.
Learn more about our ABA services.
CASE - Connections for Academic Success and Employment
Transition Academy
Teacher Training Institute
MOCA - Mobile Outreach Clinic for Autism
The Burkhart Center was recently awarded a grant from the Texas Higher Education Coordinating Board (THECB) that allowed the creation of our Mobile Outreach Clinic for Autism (MOCA). MOCA can now bring several services currently provided in our clinic to rural and migrant communities throughout West Texas. *Information obtained through participation in this project may be used for research purposes.
For more information contact mobile.burkhartclinic.educ@ttu.edu or visit MOCA.
Autism Resources
Our website includes an extensive Autism Resources section. There you will find resources including an array of information about autism, evidence-based intervention practices, navigating the special education process, and links to tools and suggestions you can start using today.
This area also includes our downloadable Local Autism Resource Guide. You can use the guide to find out about supports and opportunities in the Lubbock and neighboring areas, including medical providers, specialists, social programming, community events, and family support resources.
Upcoming Events Calendar
Check out upcoming Burkhart Center events on our Calendar page.
Burkhart Center News
Read all about the Burkhart Center in the news on our News page.
Donate to the Burkhart Center
Your generous donation can support the programs of the Burkhart Center.
We appreciate your gifts and invite you to learn more about donating.
Burkhart Center for Autism Education and Research