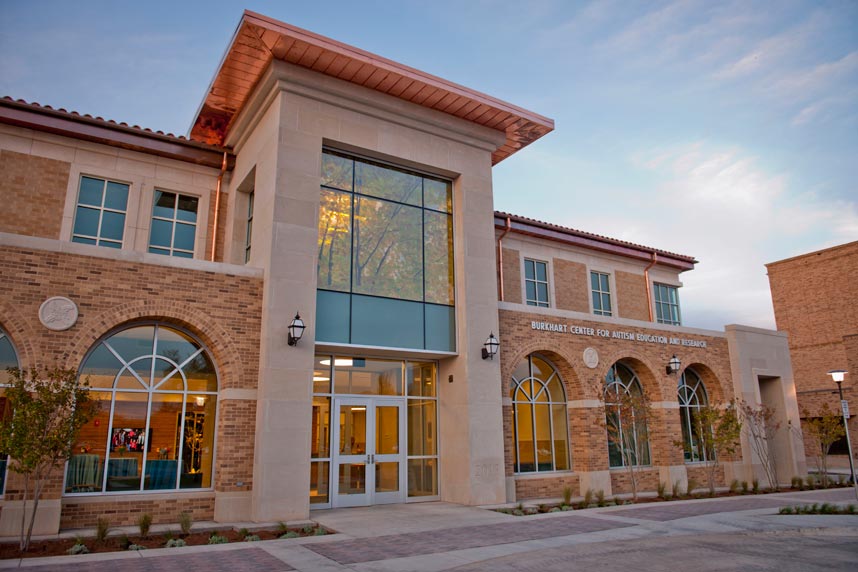 Photo by Artie Limmer for Texas Tech University System
Resources Offered on Our Website
Please visit the Autism Resources area of our website. There you will find resources including an array of information about autism, evidence-based intervention practices, navigating the special education process, and links to tools and suggestions you can start using today.
This area also includes our downloadable Local Autism Resource Guide. You can use the guide to find out about supports and opportunities in this area, including medical providers, specialists, social programming, community events, and family support resources.
You will find information about services for individuals of all ages and across all life areas. Please drop in and check it out!
Upcoming Events
IEP Clinic
An IEP clinic will be held at the Burkhart Center on Tuesday, December 5th.
Contact Hope Hastey, Regional PEN Project Coordinator, at 806-292-5323 or hhasteypen@gmail.com to reserve an appointment time.
Download the flyer for more information
Theatre Classes
In partnership with the Burkhart Center, Texas Tech School of Theatre and Dance will be offering free classes for children and teens on the autism spectrum during the spring semester.
Dates and times coming soon
South Plains Autism Network
The South Plains Autism Network (SPAN) meets on the fourth Tuesday night of each month from 6:30-8:00 p.m. at the Exercise and Sports Sciences Building on the TTU campus. Childcare is provided. For more information, please contact Sherry Sancibrian at sherry.sancibrian@ttuhsc.edu or 806-743-9049.
Educational Psychology Department's Developmental Screening Day
The School Psychology Specialization at Texas Tech University is offering a free Developmental Screening Day for children ages 0-12 at the Burkhart Center. The next screening day will be December 15th.
For more information, contact Terra Tindle at terra.tindle@ttu.edu or Brook Roberts at brook.roberts@ttu.edu.
Parents Night Out
February 9
March 2
April 6
May 4
June 8
Spring Social Skills Classes at the Burkhart Center
Middle School - Mondays 4:30-5:30 p.m.
High School - Wednesdays 4:30-5:30 p.m.
For more information, contact our Clinical Services team at burkhartclinic.educ@ttu.edu or (806) 742-6596.
Burkhart Center News
Learn how the Burkhart Center is helping rural and under-served school districts diagnose and assist students with Autism Spectrum Disorder
Thanks to work by the TECHniques Center, Transition Academy, CASE Program and all of our community partners, including our faculty and staff at TTU and SPC, Texas Tech has been named one of the 25 Best Colleges for Students with Autism.
Eye Tracking and Robots: Early Interventions for Children at Risk for Autism
Looking for our older news stories? Find them on our News Archive page.
CASE - Connections for Academic Success and Employment
CASE assists students with developmental disabilities to navigate college in order to reach their academic goals and to find competitive employment after graduation.
Learn more about how CASE can help you in college and beyond
Tour the Burkhart Center
Learn More About the Burkhart Center
Donate to the Burkhart Center
Your generous donation can support the programs of the Burkhart Center.
We appreciate your gifts and invite you to learn more about donating.
Burkhart Center Mailing List
Receive updates about Burkhart Center news and upcoming events. Sign up for our email list today.
Burkhart Center for Autism Education and Research