West Texas Watercolor Society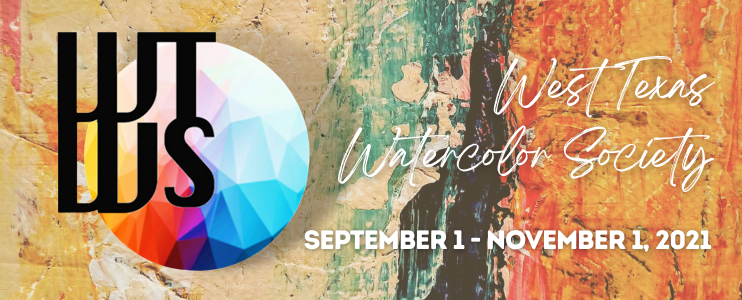 The West Texas Watercolor Society (WTWS) mission is to build community by bringing people together in the heart of Lubbock to experience, learn about, and enjoy the art of watermedia.
Organized in 1962, the WTWS was granted a charter by the State of Texas in 1979. Since its organization, the society has been active sponsoring exhibitions, workshops, artist retreats, as well as participation in the Western Federation of Watercolor Societies and the Lubbock Arts Festival. The Society's events and activities reach approximately 30,000 people yearly. Programs supported by the WTWS include ARTadventures at the Guadalupe-Parkway Center for children, scholarships for Art Teachers and Guest Artists Demonstrations, Memorials and Honorariums. Membership is open to artists who are interested in promoting the West Texas Watercolor Society.
Each year the WTWS produces five exhibition events. Their Fall 2021 exhibit, hosted by the Museum of Texas Tech University features 27 local artists, and was juried by Kathleen Conover, AWS, NWS, ISEA, TWSA.
For more information about WTWS, their artists, and future exhibitions please visit wtws.org
Museum of Texas Tech University