Jody Dennis, M.Ed.
Tech Teach Site Coordinator and Instructor
Language and Literacy Education
Email: jody.dennis@ttu.edu
Phone: 806-834-1467
Office: Education 201A
Mrs. Jody Dennis is a Tech Teach Site Coordinator and an Instructor in Language & Literacy, Secondary Level, and Middle School Level Teacher Education Programs.
Before becoming a full-time instructor for the College of Education in January 2006, Mrs. Dennis taught English and Journalism at Lubbock High School from January 1999-December 2005. In August 2001, she began teaching as an adjunct for Texas Tech University and taught post-baccalaureate students in Project REAL (Recruiting Educators through Alternative Licensure), which was a five year transition to teaching grant funded by the United States Department of Education. Project REAL was designed to provide high quality, fast-track secondary alternative certification courses within a professional development school model. In addition, Project REAL focused on recruiting, equipping, and retaining increasing numbers of minority teachers to the field of education.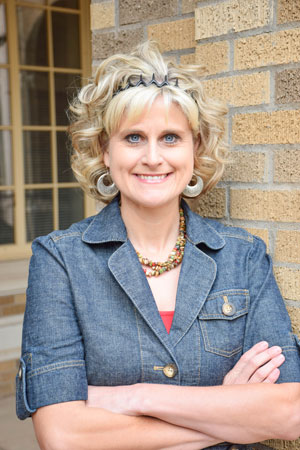 Education
Bachelor of Science in Secondary Education with an emphasis in English and Language Arts: Lubbock Christian University (1998)
Masters of Education in Education Administration: Lubbock Christian University (2001)
Professional Training
TAP Certified
Teachscape
Blackboard
Certified Co-Teaching Trainer
English/Language Arts Lifetime Teaching Certificate
Instructional Leadership Development
Professional Development and Appraisal System
Principal Internship (177 hours)
Principal's Certificate
Advanced Placement Certified
Gifted and Talented Certified