Jon McNaughtan, Ph.D.
Assistant Professor
Educational Psychology & Leadership
Email: jon.mcnaughtan@ttu.edu
Phone: 806-834-7322
Office: Education 321

Vita
Dr. McNaughtan is an assistant professor at Texas Tech University where his research covers two critical junctures of higher education. First, his work centers on the role and experience college presidents. In this vein he has studied how presidents are selected and their communication strategies during time of crisis. Through this line of work he hopes to assist in the development of future college leaders. Second, analyzes the role of community colleges in enhancing the STEM pipeline. Over the past four years he has assisted in the creation of a unique dataset that tracks over one million community college students through the STEM curriculum and also includes key measures of success. Through this line of work he hopes to answer questions regarding the role of community colleges in the production of STEM professionals and provide insight on how community colleges can better support students in these fields.
Dr. McNaughtan completed a PhD with a focus on organizational behavior at the University of Michigan where he worked with faculty in both education and business. Over the last 10 years he has utilized his educational background and professional experience as a leadership consultant with aspiring corporate and educational leaders to identify and cultivate positive practices designed to expand the capacity organizations and individuals.
Coming from a long line of educators he finds fulfillment in facilitating meaningful organizational change and teaching engaged learners. He attributes his love for higher education to his tenure as an undergraduate student at Southern Utah University where he served concurrently as the Student Body President and the vice president of the Utah Student Association. During his tenure he raised funds to finish a portion of the Student Center and helped to coordinate the statewide effort to eliminate sales tax on college textbooks for the state of Utah.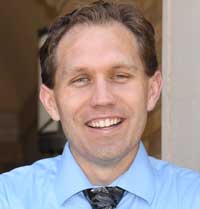 Education
University of Michigan (UM), Ph.D. in Education - 2016

Specialization in Higher Education Organizational Behavioer
Dissertation Chair: Michael N. Bastedo

University of Michigan, M.A. in Higher Education - 2015

Specialization in Institutional Research

Stanford University School of Education, M.A. in Education - 2010

Specialization in Policy, Organization, and Leadership Studies

Southern Utah University (SUU), B.S. in Interpersonal Communication - 2009

Minor in Business Management
Areas of Expertise
Positive Organizational Scholarship
Leadership
Community College Student Course Taking (STEM)
College Presidential Transition
Quantitative Methods
Organizational Change
Selected Publications
McNaughtan, J., García, H. A., Letora, I., Louis, S., Croffie, A., Li, X., & McNaughtan, E. D. (2018). Contentious dialogue: College presidential responses to the 2016 election. Journal of Higher Education Policy and Management. DOI: https://doi.org/10.1080/1360080X.2018.1462437
García, H. A., McNaughtan, J., Eicke, D., Li, Xinyang, & Leong, M. (2018). Understanding engagement and enrollment satisfaction for international students in community colleges. Journal of Applied Research in Community Colleges, 25(1), 45-60.
McNaughtan, J. (2018). Leaving so Soon? Applying a fit perspective to community college presidential tenure. Community College Journal of Research and Practice, 42(7/8), 519-535. DOI: https://doi.org/10.1080/10668926.2018.1431571
McNaughtan, J., & Lee, S. (2017). Music faculty at work: Job Crafting. College Music Symposium, 57. DOI:https://doi.org/10.18177/sym.2017.57.sr.11364

McNaughtan, J., Jackson, G. R., & Bahr, P.R. (2016). Does it take two to tango?: Interdisciplinary course-taking in community colleges. Lubbock, Texas: School of Education, Texas Tech University. Link
Cameron, K. & McNaughtan, J. (2015) Positive organizational change: What the field of Positive Organizational Scholarship offers to OD practitioners. In W. Rothwell, R. Sullivan, J. Stavros, and A. Sullivan (Eds.) Practicing Organizational Development (pp. 338-347). San Francisco: Jossey Bass.
Cameron, K. & McNaughtan, J. (2014). Positive Organizational Scholarship: Shifting the Focus. Journal of Applied Behavioral Science, 50(4), 445-462.
Lawerence, J. & McNaughtan, J. (2014) Intercollegiate Athletics Climate: Its effects on students, faculty, and administrators. In E. Comeaux (Eds.), Introduction to athletics in American higher education (pp. 105-121). Baltimore, MD: Johns Hopkins University Press.