Evan Estes, ATTORNEY GENERAL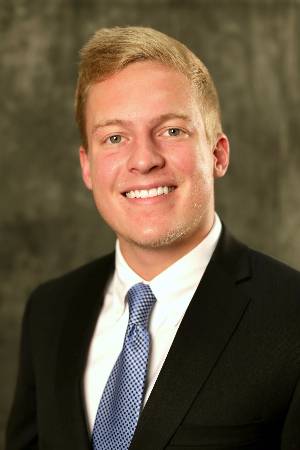 My name is Evan Estes and I am fortunate enough to be serving the Texas Tech student body as Attorney General this year through the Student Government Association. I am a junior in the Texas Tech Honors college, and am pursuing a degree in Energy Commerce. I plan to graduate in May of 2017 and have made the President's List in each of my first four semesters here at Texas Tech.
Originally from Longview, Texas, I have found a second home here in Lubbock on the Texas Tech campus. I have been involved in SGA as a senator for the Rawls College of Business. Additionally, I have been involved in the Rawls Business Leadership Program, the Rawls College of Business Student Business Council, the Energy Commerce Association, and I have served as the Vice President of Recruitment for the Rawls College of Business Ambassadors. Outside of this, I am a member of Delta Tau Delta, where I serve on the chapter's honor board to ensure oversight and accountability. Similarly, I am a member of the Interfraternity Council's judicial board. Recently, I was tapped into Mortar Board, which honors the top 50 graduating seniors on the basis of academics, leadership, and service.
During the summer of 2015, I had the unique opportunity to travel to Peru to study abroad under the World Energy Project, and will be studying abroad again this summer for two weeks in Prague and Berlin to visit international businesses with the Rawls Business Leadership Program, before settling down in Midland, Texas to intern for Mewbourne Oil Company. When I'm not traveling or overstaying my welcome at the Rawls College of Business, I enjoy skiing, golfing, hunting, running and, of course, serving the Big Man upstairs who has blessed me with far more than I deserve.
I hope to use the experience that I have gained from the opportunities that Texas Tech has given me in order to give back to the university through maintaining that all legislature passed remains constitutional and all general elections abide by election code in my role as Attorney General.

Please feel free to contact me at: evan.estes@ttu.edu

Wreck 'Em!
Contact
Student Government Association