Prof. Michael Noel in the Media
Prof. Michael Noel is regularly called upon by the media to discuss a variety of economic issues. His expertise on Competition Economics, including Labor & Employment issues, and other current economic events makes Prof. Noel a highly demanded guest on television, radio, and podcast shows, as well as an important contributor to print and online media.

This feature provides a short overview on Prof. Noel's media outreach. To keep up with Prof. Noel's media and academic contributions, please follow us on Twitter, Facebook, and LinkedIn at @TTUeconomics.

For media inquiries, please refer to the contact page to schedule an interview with Prof. Michael Noel.
Selected Media Outlets
The media schedule of Prof. Michael Noel is busy with weekly if not daily interviews for local, national, and international news outlets. Below are some of the media houses that reach out to Prof. Noel for his expertise on economic events. (Data source: noeleconomics.com/media)

Recent Headlines
September 4, 2022
The United States is currently experiencing high inflation due to the COVID-19 stimulus program, the global supply chain crisis, and the Russian invasion of Ukraine. High inflation burdens the U.S. economy as a whole, but it also affects Americans in their everyday life as they have to pay more for food, gas, and rent. Reducing inflation is costly and risky as it requires the government to cut spending and reduce lending to businesses. Despite the pressure to cut spending, President Joe Biden is in the midst of implementing a student debt relief plan that includes loan forgiveness of up to $20,000. This debt relief program raises many questions about who gets the money and who doesn't, and why student debt is so high in the first place.
Professor Michael Noel discusses these recent events as well as other economic matters in TV, radio, podcast, magazine, newspaper, and online interviews. Below is a selection of Prof. Noel's recent media contributions on the following three topics:
Gas Prices,
Inflation, and
Student Loan Forgiveness.


1. Gas Prices
Prof. Michael Noel talks on Fox and NBC Lubbock about the high gas prices. He argues that gas prices will not turn around any time soon because oil producers cannot ramp up their output. Oil production remains flat because the government has pursued an anti-oil policy for a long period of time, where it is difficult to build refineries, get pipelines on the ground, move oil around, and it is difficult to get new permits to drill.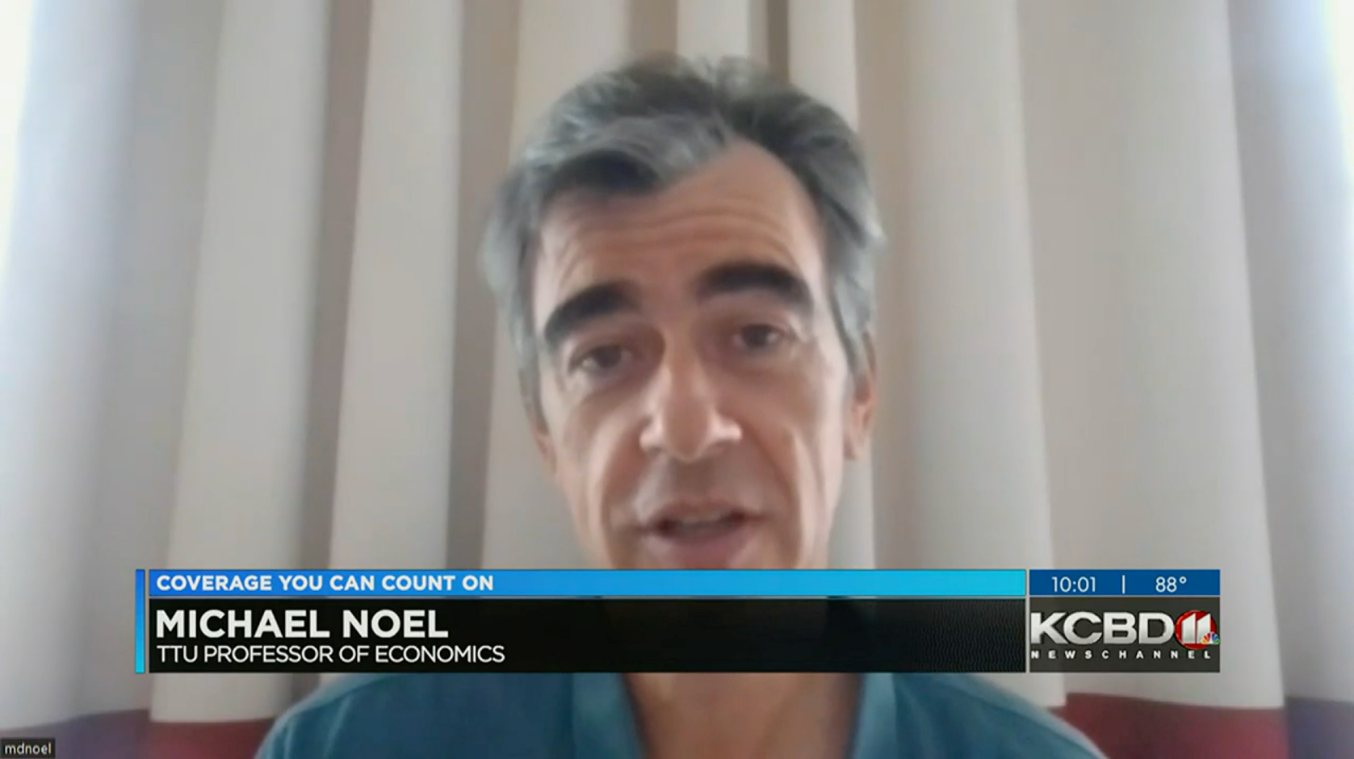 Lubbock economist says high gas prices are here to stay
Prof. Noel was a guest on Marketplace, a radio show broadcasted on NPR, where he explained that people suffer from high gas prices because gasoline consumption depends on factors that are hard to change, such as the type of car you drive, how fuel efficient it is, and how far you live from the place you work.


2. Inflation
On Fox and NBC Lubbock, Professor Michael Noel comments on the extraordinary high inflation rates of 7.5%. Prof. Noel argues that we experience three types of inflation simultaneously:
Demand-pull inflation occurs when everyone wants to buy things, but there's not enough people to actually supply those things.
Cost-push inflation is when the costs to produce goods and services increase, which then again increase prices. The costs to produce goods went up because businesses have to pay more for their workers, as a lot of people retired early or decided to stay at home with their kids.
Built-in inflation occurs when workers ask for higher salaries to maintain their living costs; and as a result, producers have to increase prices of goods and services. Prof. Noel argues that we're experiencing a price wage spiral, where higher prices lead to higher wages, which again lead to higher prices, which again lead to higher wages, and so on.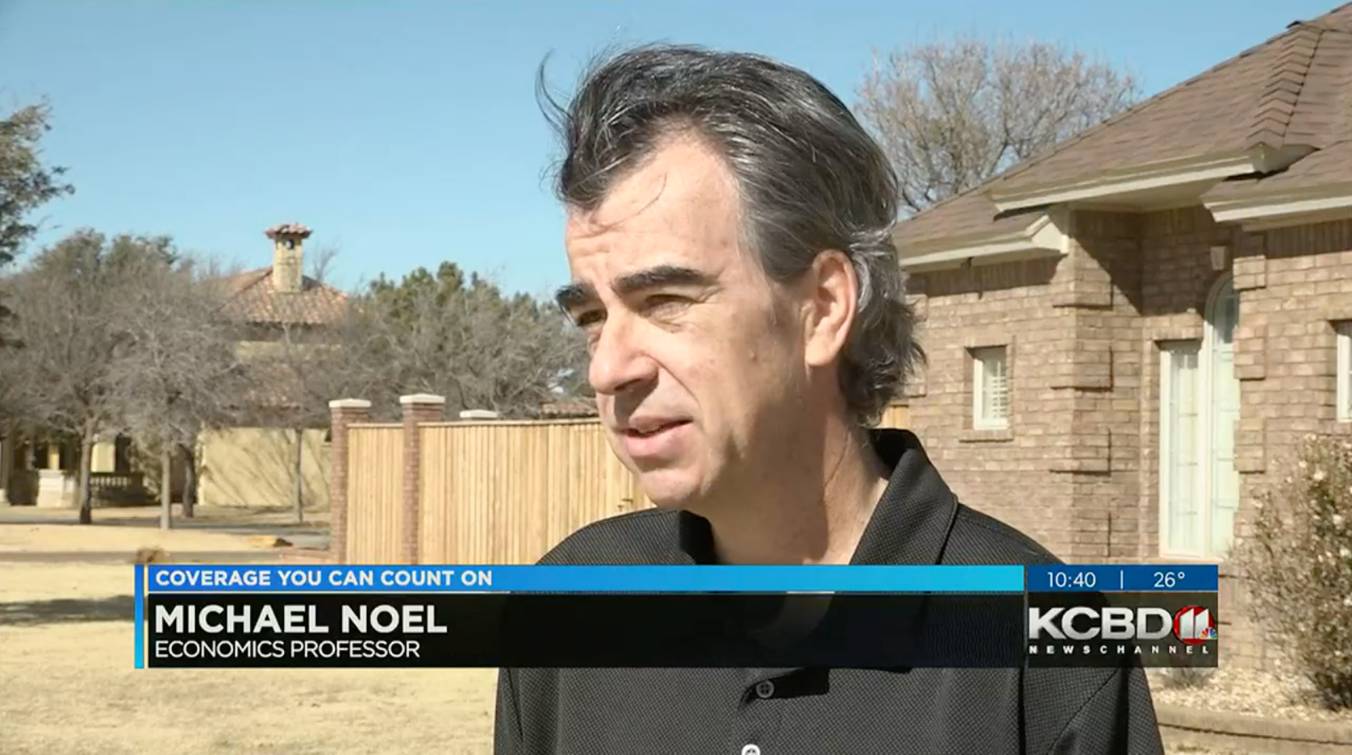 Tech professor explains 'extraordinary' inflation levels
Professor Michael Noel was also featured in WalletHub's recent survey about Labor Day, where he talks about inflation, job security, and travel costs. Prof. Noel states that inflation has increased the price of pretty much everything, which is in large part driven by energy costs and labor shortages. Because the price of fuel and travel is so expensive, some will find it more economical to put off that Labor Day trip and go later.
87% of People Think They Should Get a Raise to Keep up With Inflation
Finally, Professor Noel talks about how inflation increases housing costs on Fox and NBC Lubbock. As a result, many families have to cut back on other things. Prof. Noel believes the high rent is here to stay, but eventually the pay will start to increase so that rent becomes affordable again.
Despite inflation, experts say Lubbock is the cheapest place to live
3. Student Loan Forgiveness
Professor Michael Noel talked about U.S. President Joe Biden's student debt relief program on Spectrum Evening News and Capital Tonight (August 24 & 25, 2022). Prof. Noel argues that tuition is expensive and student loans are very burdensome; and therefore, we need to rethink how to fund education. He further points out some of the issues of President Joe Biden's student loan forgiveness plan. For example, if you took out a loan before July you qualify for loan forgiveness; however, if you took a loan after July, you don't get anything. Moreover, people who already paid off their student loans get nothing, as well as the people who couldn't afford to take on a loan in the first place.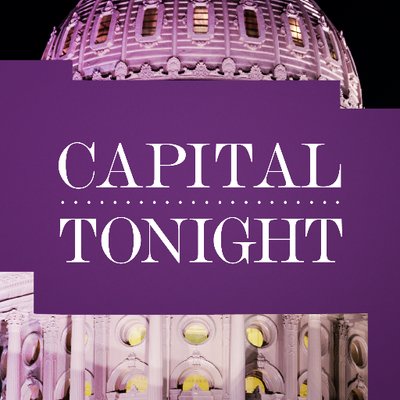 Capital Tonight: Monday to Friday at 7 p.m. CDT
(Shows are not archived)


Spectrum 1 Evening News: Monday to Friday at 7:30 p.m. CDT,
and Saturday and Sunday at 7 p.m. CDT
(Shows are not archived)
More Headlines
To keep up with more recent and future interviews, please follow us on social media @TTUeconomics.

www.twitter.com/TTUeconomics
www.linkedin.com/company/ttueconomics
www.facebook.com/TTUeconomics

To read more about Prof. Michael Noel, please visit his personal website.



Department of Economics
Address

Texas Tech University, Department Of Economics, P.O. Box 41014, Lubbock, TX 79409

Phone

806.742.2201