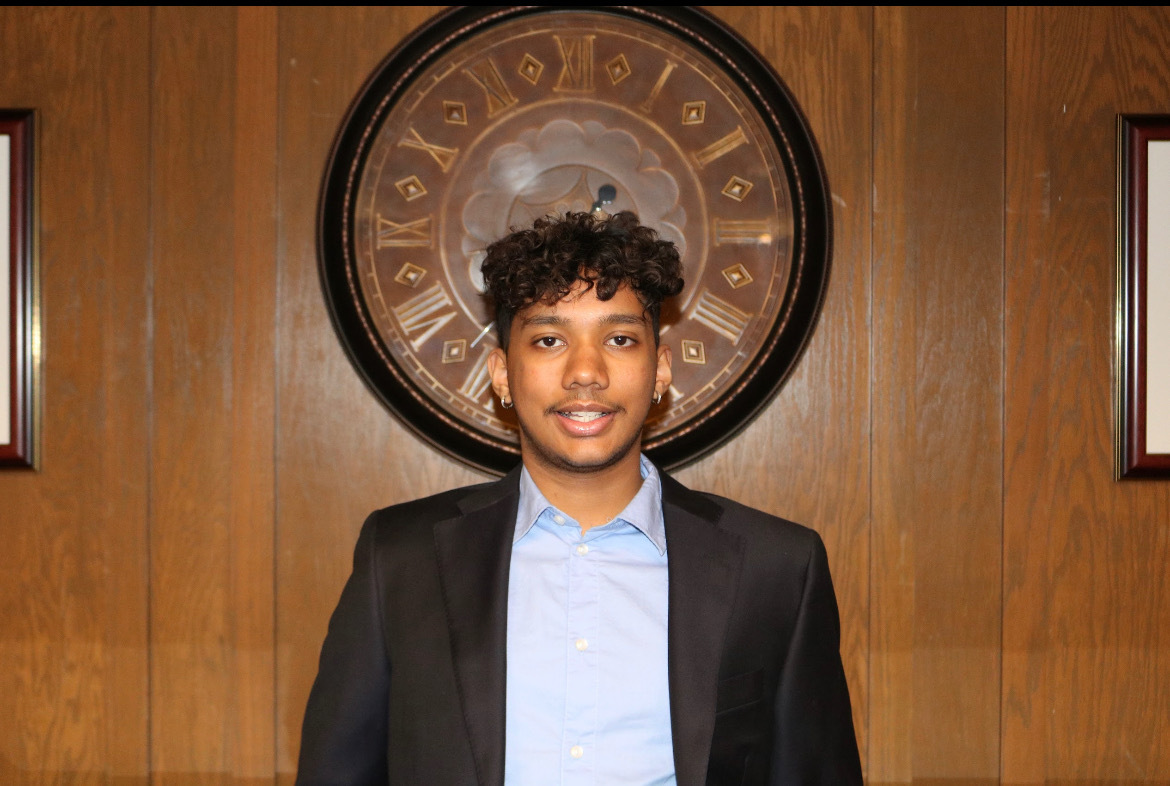 Ayan Paul, shares his passion for solving business problems and giving back to a small community in Bangladesh
Ayan Paul is a Human Sciences (HS) major with concentrations in General Business, Nutrition, and Human Sciences. With the knowledge of his concentrations, Paul recently built an accounting software from scratch and sold it to an investor. He shares how this software will impact small business owners.
"Our software was designed primarily for small businesses to help with their accounting needs when they lack funding for large-scale accounting systems," Paul said. "The software can be accessed through a phone app, making it convenient for users."
Paul got the idea for his software when he faced challenges running his own sneaker/clothing wholesale business. The daily transactions caused tracking sales, profits, and losses to become more challenging without a proper record-keeping system. He and his friend, who has a background in coding, worked to develop this software to address the issue.
The Human Sciences program has helped Paul gain significant insights into the human mind and well-being and how to provide support when they feel down. This has helped Paul recognize that he aspires to work on startups and help them bring them to their initial public offering (IPO).
"The HS program's flexibility and my counselor's guidance helped me discover my passion for business, which has been the most rewarding aspect of this program for me," Paul said.
However, Paul's classes and time in the Human Sciences are not the only things affecting his choices and aspirations. Growing up as an immigrant in the United States, Paul witnessed firsthand the challenges of families adapting to a new country. His family has inspired him to use his talents to help those in need.
"My mother, despite her difficulties, always emphasized the importance of giving back, which inspired me to follow her example," Paul said. "My father, who taught me everything he knows about business, further fueled my passion for entrepreneurship."
In the winter of 2022, Paul took a trip to Bangladesh to visit his father's village and saw that children lacked access to proper education. In response, Paul pledged to sponsor a local school and has continued to provide school supplies and backpacks to the children while also helping to expand and repair the school.
"This project is a meaningful way for me to give back to the community while also honoring my parents' hard work and perseverance," Paul said.
The College of Human Sciences focuses on giving back to the greater Lubbock community and has encouraged many students, just like Paul, to do the same. Whether the departments and programs offer resources to the people of Lubbock or students following their passion through outreach and engagement opportunities, the college aims to improve and enhance the human condition.