The Illustrators Book Club
Explore works of art in the Diamond M Collection by American illustrator artists, such as the beloved N.C. Wyeth. Read the book, see the painting, and then join Tracee Robertson, Helen DeVitt Jones Curator of Art, to tour the artwork, followed by refreshments and discussion about the story through the artist's visual lens.

Action at Arcanum by William Colt McDonald, 1958
April 18, 6 pm
$10 per person
Refreshments provided
Seating is limited. Reserve your seat and make payments by emailing tracee.robertson@ttu.edu or calling 860-834-8668.

Where to find the book:
-Purchase a used copy online at Amazon, Ebay, Abe Books, or other sources.
-Borrow a digital copy with a free account at archive.org.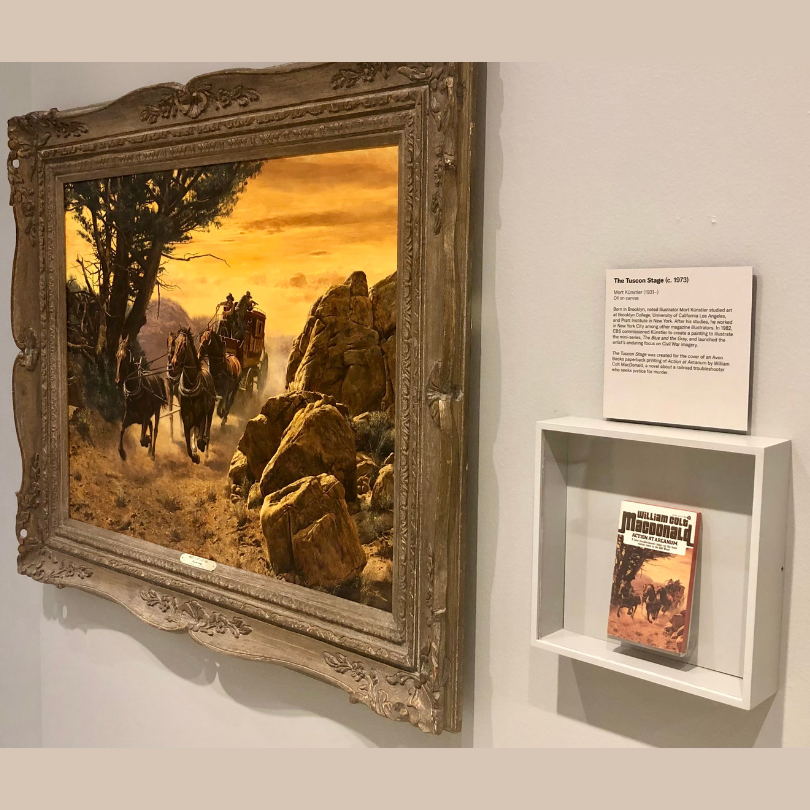 Installation view, Mort Künstler (1931- ), The Tuscon Stage, c. 1973; Oil on canvas
About the illustration:
Mort Künstler's 1978 painting, The Tucson Stage, illustrated the cover of this novel in the Avon publisher's edition. The painting and this edition of the book are on view in Gallery 4 through June. Your copy of the book is likely to have a different cover than the Avon edition with Künstler's illustration. That's ok! We will compare imagery in our discussion.
Museum of Texas Tech University