UWC Consultant Bios
Jordyn
I am an English major with a minor in Education! I love reading and want to become a teacher to I can help other people learn to love reading as well!
Megan
I'm an English major, concentrating in language and literature, with a minor in dramatic writing. I love reading books, drinking coffee, and watching Gilmore Girls. In addition to my time with UWC, I am on the news staff at The Daily Toreador. I live in Lubbock with my fiancé and my cat, Pluto.
Caroline
Hello everyone! I recently finished my undergrad and earned a BA in psychology with a sociology minor. I am now continuing my education at Texas Tech through their STEM MBA program. Working as a writing consultant for the last year and a half has been so fulfilling and fun. On top of that, I was also a Learning Assistant for ENGL 1301 courses for two semesters. I look forward to meeting y'all & Wreck 'em!
Kimberly
Kimberly has been a writing consultant for over 4 years. She earned her PhD at Texas Tech University in Fine Arts: Artistic Practice and Critical Studies. She also has an MA from Florida State University in art history and a BA, also from Texas Tech University, in art history. Residing in San Antonio, Kimberly not only works with students in the TTU Asynchronous Writing Center but also teaches art history and art appreciation at Northwest Vista College. As a writing consultant, Kimberly aims to provide the best possible feedback and understands, first hand, that writing can be a struggle. Her personal motto is "there is no such thing as a perfect writer, only one who gets better!"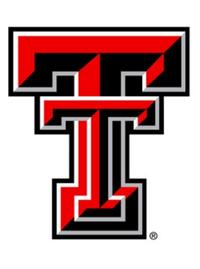 Justin
I'm a first-year apparel design major and first-year writing consultant. My authorial background is more creative than academic, with my preferred form being stage plays. I enjoy worldbuilding, as well as writing narratives and rules for tabletop games which I design. I also compose music in my free time, although I do not yet play an instrument and lyrics elude me. I look forward to helping you sharpen your writing skills!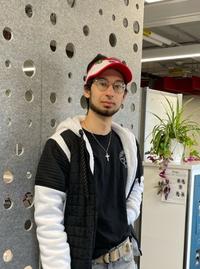 Shelley
I received my bachelor's and master's degree in English from Texas Tech University and have over 20 years' experience teaching writing to students. I enjoy working with students in all genres of writing, including personal statements, resumes, and dissertations. I strive to bring compassion, empathy, and a motivational spirit to our sessions. When I have leisure time, I enjoy traveling with my husband, relaxing with my pets, and fostering animals until they find their forever homes.
Isabel
I am a global studies major on the pre-medicine track. Emergency medicine is my career goal, but language has always been my main passion. I'm double minoring in Russian and Arabic, which will be my third and fourth languages! Aside from the UWC, I am also involved in the Arabic Language Student Organization, Latin Dance Club, TrUE Research Scholars, and AMSA. In my free time, I do Brazilian Jiujitsu and longboard aimlessly around campus while listening to music. I'm very excited to work with y'all!
Dustin
Howdy Y'all! I was born in Texas, Amarillo to be exact, and moved to Lubbock during high school. I then moved to Santa Fe, NM for my undergrad, majoring in Liberal Arts. After that, I moved to East Asia (China and Taiwan) for 14 years to teach English and study Chinese. While living in Taiwan, I got an MA in English Literature and Languages. After moving back to Lubbock, I got an MA in Applied Linguistics at Tech. Now my family lives in Austin so my daughter can go to a Chinese immersion school. As you may have surmised, I'm interested in language, communication, culture, and literature and spend a lot of my free time reading when I'm not walking my dog or playing with my daughter. I've worked with the Writing Centers of Texas Tech for five years now and love helping students become better writers!
Hannah
Hello! My name is Hannah. I'm a biology and Spanish double major on the pre-med track. I enjoy nothing more than to write and read the writing of my peers, and I can't wait to meet you all.
Kathy
Kathy has worked as an asynchronous writing consultant for more than 20 years. Knowing how difficult it can be for people to express themselves in writing, her favorite part of her day is feeling like she's made a connection with the writers she consults for. When she's not working, Kathy enjoys long walks and growing her cooking skills.
Jaeden
Hi! My name is Jaeden, and I'm a senior majoring in history and English. I am so excited to have the opportunity to help ya'll this semester!
Charity
This is my fifth year as a consultant with the Undergraduate Writing Center. I have bachelor's degrees in journalism and English from New Mexico State University and a master's degree in technical communication from the University of North Alabama. I enjoy reading, taking walks, and losing in Mario Kart tournaments to my kids.
Lexi
I am majoring in English with a minor in history. I have always enjoyed writing, whether it was writing small books as a child to now writing college essays as an adult. I enjoy visiting coffee and book shops and I am a huge movie buff. I am a part of the Christians at Tech college ministry here on campus, and I'm eager to help you with your writing before I graduate in December!
Toffy
My full name is Oluwatofarati. I am Nigerian and American, and I truly value the importance of education. I am a junior studying architecture, and I am so excited to be an Undergraduate Writing consultant! I enjoy listening to music and taking longer-than-needed naps.
Trevor
I am a senior at Texas Tech and I am pursuing a double major in architecture and interior design. I have a passion for design and like to play hacky sack in my free time.
Sierra
Hello! I am currently a teacher candidate in the Tech Teach Program where I am majoring in secondary English education. Outside of school, I serve on college leadership with my church! I look forward to working with you this year!
Christell
I love writing; it has served as a creative outlet for me since I can remember, which can be proved by the dozens of diaries I have written since elementary school. I also love going to concerts and watching movies of any genre with my family and friends.
Dominic
I am a sophomore double majoring in psychology and economics. After I graduate, I plan to attend law school. In my free time, I love reading, baking, doing anything that involves music (listening/singing/instrumentally playing), and exercising. When not involved in my studies, you can usually find me at the Rec Center playing basketball, channeling my inner Michael Jordan. I am ecstatic about being a writing consultant at the UWC and look forward to helping students with their writing!
Mac
I am a history major with anthropology minor going into my senior year here at Tech. I am especially interested in antiquity and the ancient world. This will be my second semester working at the UWC. I am truly honored to work here and love helping my fellow students. In my free time, I enjoy rock climbing, camping, hiking, backpacking, grand strategy games, and being with my dogs and cat.
Preston
I am originally from Austin, Texas but grew up for the most part in North Dallas. I am in my second year at Texas Tech majoring in English with a concentration in creative writing and a minor in psychology. I am very passionate about music and learning music theory. Songwriting and poetry are what initially inspired me to pursue a degree in English, but I have grown a love and appreciation for all forms of writing.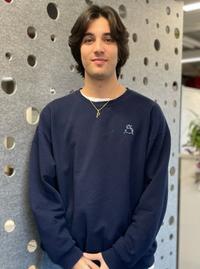 Raymond
This is my third year studying at Texas Tech, and I am a sociology major minoring in journalism. I have a strong passion for writing and helping others develop their writing skills, which is why I love working at the UWC! When I'm not working or studying, I love to read, watch films, and play chess.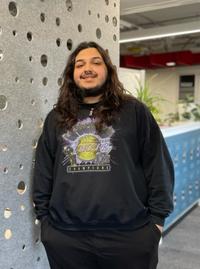 Ivett
This is my second year at Texas Tech, and I am majoring in psychology and double-minoring in chemistry and Russian. My ultimate career goal is to be a psychiatrist. In my free time, I enjoy reading, drawing, and cross-stitching. I also love spending time with my cat and my ferret.
Kristi
I am a second year Ph.D. student in media and communication. Born and raised in New York, I have studied documentary film production and spent over ten years in the film and television industry. Currently, I am researching fandom and immersion, specifically within the Disney brand. I am happy to help with all kinds of academic writing, especially writing that incorporates elements of storytelling.
Emme
I am a transfer student here at Tech and I am majoring in theatre arts and minoring in general business. I am from Santa Fe, NM and I have many hobbies including hiking, rafting, singing, drawing, reading, and writing. I have always been an avid reader, which led me to my passion of writing and helping other people write as well. I have been editing papers and helping people improve their writing since I was in high school and I look forward to continuing that passion of mine here at TTU!
More Writing Center Staff
Writing Centers of Texas Tech
Address

Weeks Hall, Third Floor, 2508 15th St., Lubbock, TX 79409-5033

Phone

(806) 742-2476