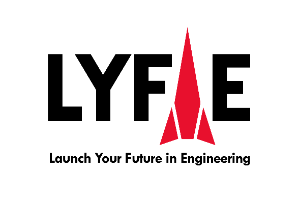 About the LYFE Mentor Program
The Launch Your Future in Engineering (LYFE) Mentor Program aims to provide incoming Whitacre College of Engineering (WCOE) first-time freshman students with an environment that fosters academic success and inclusion in the engineering discipline of their choice. Through the efforts of junior and senior students who serve as peer mentors and role models in engineering, this program will provide participants with support, encouragement, and guidance. The purpose of the LYFE Mentor Program is to assist participating students through the challenges they may encounter their first year, in the college and engineering community.
---
Apply to be a Peer-Mentee!
APPLICATION DEADLINE: FRIDAY, AUGUST 31, 2018
Please contact eoc.coe@ttu.edu with any questions.
Become a LYFE Mentor!

LYFE Mentors help incoming first-year students to become acclimated to college life and provide guidance and support on a peer-to-peer mentor level. Be a resource to participating students in all areas of the college experience!!
Sponsored by: