Shannon Galyean, Ph.D., RDN, LD
Assistant Professor
Nutritional Sciences
Email: shannon.galyean@ttu.edu
Phone: (806)834-2286
Office: 281A

Shannon Galyean has professional experience in the field of dietetics as a registered dietitian nutritionist since 2001. She has had a long-standing work relationship with a bariatric surgeon as well as work experience in cardiac, diabetes, renal, enteral nutrition, pediatric, geriatric, and weight management. She has been an online adjunct instructor at Texas Tech University and helped with the development of online graduate courses since 2014.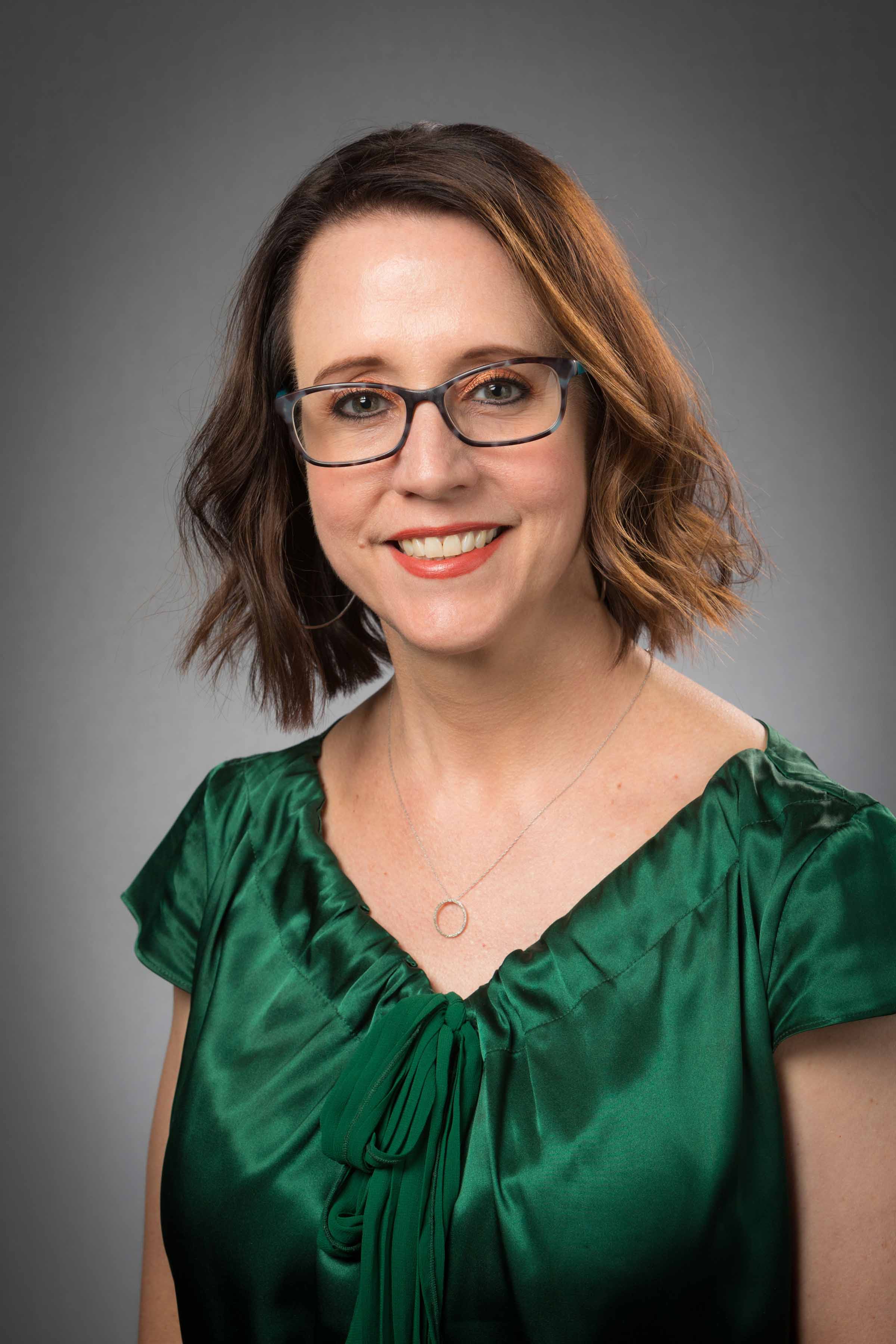 Research Focus
Obesity and type 2 diabetes are epidemics and bariatric surgery is an effective treatment for both. New research shows that bile flow and gut microbiome each affect weight loss and diabetes resolution. There is a need for more defining research to show the role of the microbiome, bile acid metabolism, and hormonal changes following bariatric surgery. One research focus will be to understand prebiotics and probiotics and their prospects in altering the microbiota as it relates to metabolic diseases, such as obesity, dyslipidemia, type 2 diabetes, and insulin resistance.
Another research focus will involve vitamin and mineral supplementation after bariatric surgery to prevent and treat numerous micronutrient deficiencies. The intent will be to look outside the box and discover or develop other formulations such as transdermal delivery as an alternative to oral delivery.
Research Interests or Areas of Expertise
Shannon has conducted studies with bariatric surgery patients involving vitamin D supplementation as well as collecting human tissue samples to study visfatin/nicotinamide, phosphoribosyltransferase (nampt), retinol binding protein-4, and vaspin concentrations and insulin resistance in severely obese subjects. She has recently conducted research with bariatric surgery patients and the use of a transdermal multivitamin and mineral patch to determine the efficacy of vitamin and mineral absorption after bariatric surgery via transdermal application in comparison to oral formulations. Working in the research areas of obesity and chronic diseases, with a focus in bariatric surgery, is of great interest to her.
Selected Publications
Goktas Z, Owens S, Boylan M, Syn D, Shen CL, Reed DB, San Francisco S, Wang S. Associations between Tissue Visfatin, Retinol Binding Protein-4 and Vaspin Concentrations and Insulin Resistance in Morbidly Obese Subjects. Mediators of Inflammation, Volume 2013 (2013), Article ID 861496, 9 pages.