Elizabeth Trejos-Castillo, Ph.D.
Vice Provost for International Affairs | C.R. Hutcheson Professor
Human Development and Family Sciences
Email: elizabeth.trejos@ttu.edu
Phone: (806) 834-6080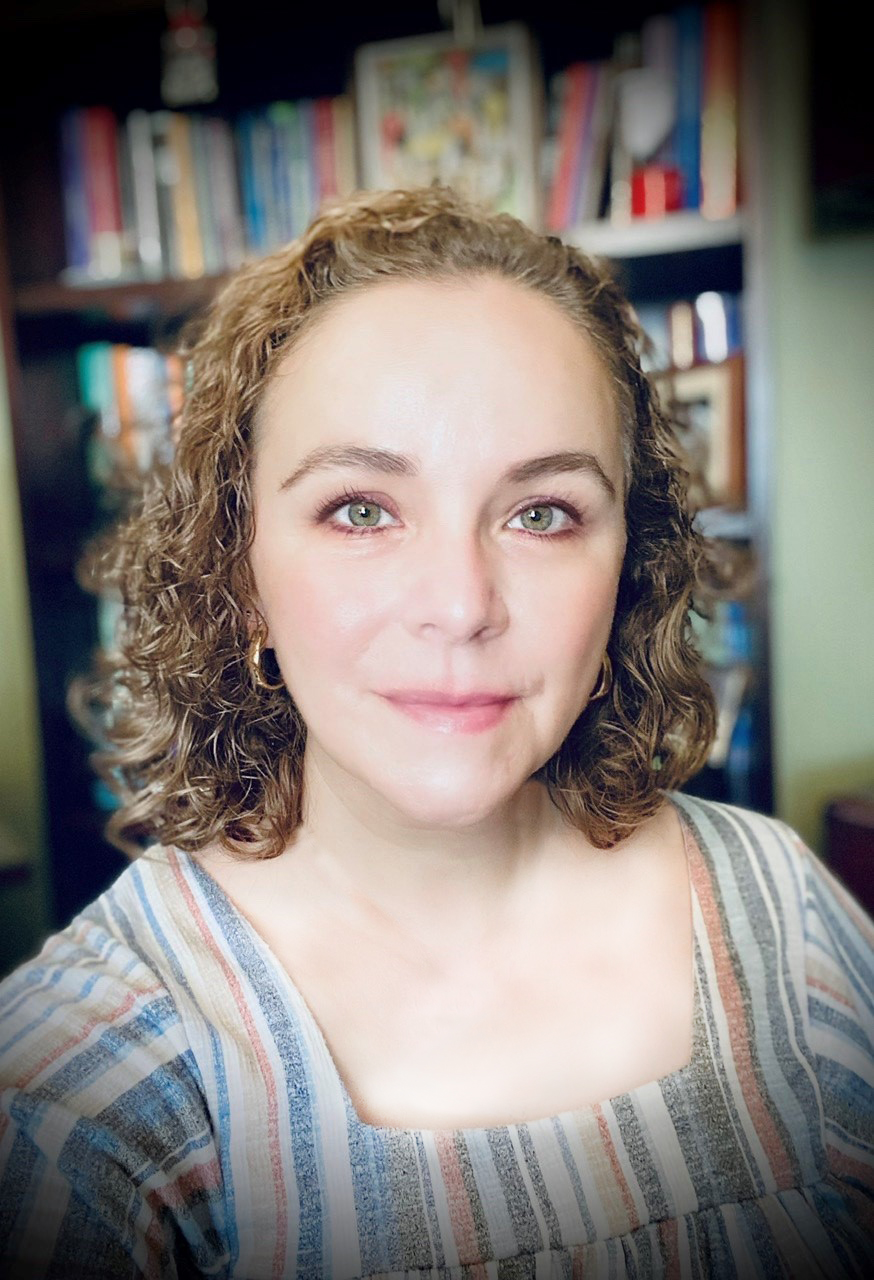 Research Focus
My research focus is interdisciplinary, rooted in Human Development, Psychology, Sociology, Criminology, Social Work, and Cross-Cultural Studies. My scholarship focuses on the influence of individual characteristics and contextual factors on adolescence development, toxic-stress, trauma and resilience on ethnic/racial minorities and vulnerable youth using a cross-cultural/cross-national comparative lens. I use a mixed-method approach (e.g., surveys, secondary data, ethnography, case studies, interviews, focus groups) and Participatory Action Research (PAR) that seeks to build evidence-based practice for the development, extension, and improvement of prevention and intervention efforts. My research has been funded by national and international organizations including Fulbright, United States Department of State-Bureau of Educational & Cultural Affairs; The Administrative Department for Science, Technology & Innovation of Colombia-South America; São Paulo -Brazil Research Foundation; U.S.A Department of Education; U.S. Administration on Children, Youth, & Families among others.
I serve as an International Adjunct Professor in the Department of Social Work, College of Applied Social Sciences at State University of Ponta Grossa, Paraná-Brazil as well as in the Departments of Medicine, Biostatistics & Epidemiology and Psychology at CES University, Medellín-Colombia (South America). During the past 25+ years, I have been working closely with several local community, statewide partners, national and international collaborators (e.g., Brazil, Canada, Costa Rica, Colombia, Honduras, India, Norway, Sweden, Spain) to support the well-being and positive development of youth.
All my graduate and undergraduate students gain "hands on" experience by participating in national and international research activities, community outreach programs, volunteering activities, and positive development programs for youth and their families. My research, teaching, and service have been shaped by diverse life experiences and by the people who have made those experiences possible. I have lived in different countries and cultures and thus, I seek to discover what lies beneath our multidimensional lives, to improve and advance the lives of underserved youth, and to serve the community and society at large.
Areas of Expertise
Positive Youth Development and Well-Being
Toxic Stress, Trauma, and Trauma-Informed Practices
Externalizing-Internalizing Behaviors
Ethnic/Racial Minorities and Immigrant Youth
Cross-Cultural and Cross-National Comparative Research
Quantitative-Qualitative Mixed Methods
Participatory Action Research (PAR)
Program Development, Implementation, and Evaluation
Fluent: English, Spanish, Portuguese
Recent Publications
Darvishi, M., Habibi Asgarabad, M., Elhami Athar, M., Atef Vahid, M.K., & Trejos-Castillo, E. (Accepted/in-press). An explanation of adolescents' delinquent behaviors based on Jessor's Problem Behavior Theory (PBT) in Iran: The role of individual vulnerability, opportunity risk availability, and perceived support. Frontiers in Psychiatry.
Ramos Jaraba, S.M., Berbesí Fernández, D.Y., & Trejos-Castillo, E. (2022). Consumo de basuco en mujeres transgénero, de tres ciudades de Colombia (Basuco consumption in transgender women in three cities in Colombia-South America). Revista Addiciones (Spain). DOI: 10.20882/adicciones.1617
Calderon Delgado, L., Barrera-Valencia, M., Noriega, I., Al-Khalil, K., Trejos-Castillo, E., & O´Boyle, M. (2021). Aportes de los estudios de neuroimagen funcional a la comprensión del trauma infantil: estudio preliminar. CES Psicología, 14(3), 19–33. https://doi.org/10.21615/cesp.5437
Trejos-Castillo, E., Zaru, R., Mashburn, P., Paruolo, G., Raufu, I., & Ceniceros, R. (2021). Immigrant Youth Influences on U.S. Youth Culture. In: Advances in Sociology Research (Jaworski, J.A., Ed.), Ch. 1, pp. 1-33, Nova Science Publishers, Hauppauge, NY. ISBN: 978-1-53619-855-3
Colwell, M. J., & Trejos-Castillo, E. (2021). Socio-emotional development in childhood and adolescence through communication: An overview. In: Communication Begins with Children-A Lifespan Communication Sourcebook, Socha, T.J. & and Punyanunt-Carter, N.M.Peter Lang International Academic Publishers, New York: NY.
Noriega, I. Trejos-Castillo, E., Chae, Y., Calderon, L., Barrera, M., Al-Khalil, K., & O'Boyle, M. (2021) Emotional Memory Processing in PTSD Affected Colombian Youth. International Journal of Psychology. https://onlinelibrary.wiley.com/doi/epdf/10.1002/ijop.12730
Carneiro e Silva, S., Trejos-Castillo, E., & Dal Molin, D. (2021). Controle Social E Penal De Adolescentes no Brasil E Nos EUA. Revista Sociais e Humanas, 33, 53-67. Special Issue: Children & Youth's Rights; Brazil. https://periodicos.ufsm.br/sociaisehumanas/article/view/43125
Trejos-Castillo, E., Lopoo, E.& Dwivedi, A. (2020). Learned helplessness, criminalization, and victimization in vulnerable youth. Executive Session on the Future of Justice Policy. https://squareonejustice.org/wp-content/uploads/2020/12/CJLJ8562-Vulnerable-Youth-Square-One-Report-201214-WEBv2.pdf
Berbesi-Fernandez, D.Y., Segura-Cardona, A., & Trejos-Castillo, E. (2020). Design and Validation of a HIV Knowledge Scale for Homeless Populations (Diseño y Validación de una Escala de Conocimientos sobre HIV en Población Habitante de Calle), CES Enfermería, (17-26, December), Colombia, South America. https://revistas.ces.edu.co/index.php/enfermeria/article/view/5894/3234
Trejos-Castillo, E. & Noriega, I. (2020). Mental and Reproductive Health in Multisystem Youth: An in-depth qualitative approach. Child and Youth Services Review, 109, 104693. doi.org/10.1016/j.childyouth.2019.104693
Calderón-Delgado, L., Barrera-Valencia, M., Noriega, I., Al-Khalil, K., Trejos-Castillo, E., Mosi, J., Chavez, B., Galvan, M., & O'Boyle, M. (2020). Implicit Processing of Emotional Words by Colombian Children with PTSD: An fMRI investigation. International Journal of Clinical and Health Psychology, 20, 45-53. doi.org/10.1016/j.ijchp.2019.11.002
Trejos-Castillo, E. (2019). Technology platforms and family engagement for HIV/AIDS prevention: Addressing the needs of minority rural youth. Journal of Adolescent Health, Guest Editorial. doi.org/10.1016/j.jadohealth.2019.04.017
Tovar, J., Mora, Y., Oldewage-Theron, W., Moustaid-Moussa, N., Trejos-Castillo, E., & Park, O. H. (2019). A Pilot Study for Understanding Key Factors to Create an Innovative School Nutrition Program for the Prevention of Obesity and Risky Behaviors (P16-046-19). Current developments in nutrition, 3(Suppl 1), nzz050.P16-046-19. https://doi.org/10.1093/cdn/nzz050.P16-046-19
Thoen, M., Dodson, L.E., Manzo, G., Piña-Watson, B., & Trejos-Castillo, E. (2019). Agency-Offered and Officer-Utilized Suicide Prevention and Wellness Programs: A National Study. Psychological Services. http://dx.doi.org/10.1037/ser0000355
Toro-Tobón, D., Berbesi-Fernandez, D.Y., Trejos-Castillo, E., Segura-Cardona, A., & Montoya -Vélez, L. (2019). Gender differences in risky injection practices among people who inject drugs in Colombia. Addictive Disorders & Their Treatment, 18,140–148. doi: 10.1097/ADT.0000000000000161

BOOKS
Trejos-Castillo, E. (Ed.), Trevino-Schafer, N. (Ed.). (2018). Handbook of Foster Youth. New York: Routledge, Taylor & Francis Group.
Trejos-Castillo, E. (Ed.) (2013). Youth: Practices, Perspectives and Challenges. Nova Science Publishers, Hauppauge, NY.
Links
Graduate Minor & Certificate in Cross-Cultural Studies
http://www.depts.ttu.edu/hs/hdfs/graduate/minor.php

Positive Youth Development Lab
http://www.depts.ttu.edu/hs/hdfs/research/positive_youth_development/



Human Development and Family Sciences