Human Development & Family Studies
HDFS Affiliate Faculty
Affiliate Faculty members were selected because their work extends the research and teaching of the department of Human Development & Family Studies. Affiliated faculty engage in a variety of activities, including: presenting at our monthly Colloquium Series, serving on committees for our doctoral students, and collaborating in research projects.
To become an affiliated faculty member with a zero-percent appointment in HDFS, a candidate must first be nominated by a current HDFS faculty member. The nomination should include a justification for the appointment from the faculty sponsor, an application from the candidate, and the candidate's CV. The Executive Committee will review the nomination for inclusion and then present the candidate to the full faculty. The candidate must be a tenure-system faculty member with a full-time appointment in another unit on campus and must be engaged, or wish to become engaged, in substantive collaboration with our faculty and/or students.
Every two years following the initial appointment, the faculty will review the affiliate faculty members' activities with the department and decide to continue or terminate the appointment.
joaquin.borrego@ttu.edu
Phone: (806)-834-8971
Title: Associate Professor of Psychology & Director of the Clinical Psychology doctoral program
Department: Psychological Sciences
College: Arts & Sciences
Experience:
Dr. Joaquin Borrego is an Associate Professor in the Department of Psychological Sciences and the training director of the Clinical Psychology doctoral program. His current research interests fall under several interrelated lines of research: 1) the consideration of 'culture' in the assessment and intervention with ethnic minority populations (e.g., Latinos), 2) the development, implementation, and evaluation of psychosocial treatments with Spanish-speaking and ethnic minority populations, 3) the consideration of cultural practices in the context of child maltreatment and other forms of interpersonal violence, 4) the clinical utility of treatment matching, 5) interpersonal violence/family processes (e.g., domestic violence, child physical abuse), 6) behavioral observations of physically abusive parent-child relationships, 7) evaluation of Parent-Child Interaction Therapy (PCIT) with underserved populations, and 8) health promotion community interventions.
mallory.boylan@ttu.edu
Phone: (806)-834-7830
Title: Professor
Department: Nutritional Sciences
College: Human Sciences
Experience:
Dr. Mallory Boylan is a Professor in Nutritional Sciences at Texas Tech University in Lubbock Texas. Her research interests include health effects of vitamins and selenium. She is a registered dietitian nutritionist (RDN) and has worked in numerous positions in hospitals and clinics. She is an instructor for Medical Nutrition Therapy and Research classes.
debra.flores@ttuhsc.edu
Phone: (806)-743-7500
Title: Managing Director/Adjunct Faculty
Department: F. Marie Hall Institute for Rural & Community Health
College: GSBS
Experience:
Dr. Debra Flores has 32 years of experience in the medical field. Her experiences range from working as a Licensed Vocational Nurse in an acute care setting to manager of state and federal programs at the community level. Working in the many different levels and areas in the medical field have given Debra Flores expertise that can be utilized in grant development, project implementation, community engagement, education and health care transformation. Dr. Flores has been instrumental in the implementation of Community Health Workers in the West Texas Area. She obtained her Bachelor of Science degree in Organizational Management in 2003 from Lubbock Christian University; a Master of Arts in Management with an emphasis on Human Resources in 2006 from Wayland Baptist University. She graduated from Texas Tech University with a doctoral degree in 2013 from the College of Education with and emphasis in Curriculum and Instruction. Dr. Flores is also a Certified Community Health Worker Instructor.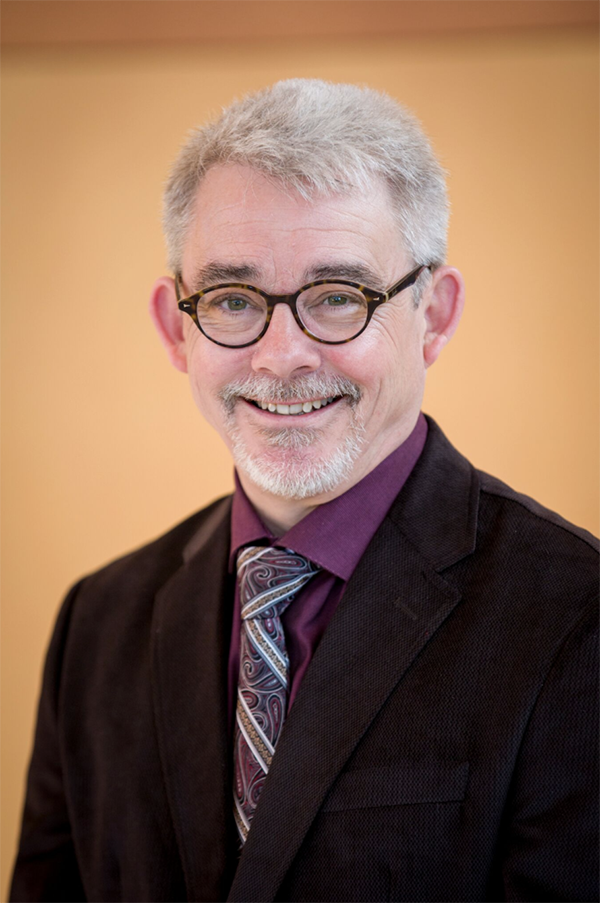 todd.d.little@ttu.edu
Phone: (806)-74-1997
Title: Professor/Director
Department: Institute for Measurement, Methodology, Analysis and Policy
College: College of Education
Experience:
Todd D. Little is a Professor of Educational Psychology at Texas Tech University (TTU) where, in 2013, he became the founding director of the Institute for Measurement, Methodology, Analysis and Policy (IMMAP). The IMMAP at TTU is a university-designated research and support center that provides expert consulting and assistance on all manner of data collection, data management, and advanced statistical analyses. Little is internationally recognized for his quantitative work on various aspects of applied SEM (e.g., indicator selection, parceling, modeling developmental processes) as well as his substantive developmental research (e.g., action-control processes and motivation, coping, and self-regulation). Prior to joining TTU, Little has guided quantitative training and provided consultation to students, staff, and faculty at the Max Planck Institute for Human Development's Center for Lifespan Studies (1991-1998), Yale University's Department of Psychology (1998-2002), and researchers at KU (2002-2013, including as director of the RDA unit at the Lifespan Institute and as director of the Center for Research Methods and Data Analysis). In 2001, Little was elected to membership in the Society for Multivariate Experimental Psychology, a restricted-membership society of quantitative specialists in the behavioral and social sciences.
patti.patterson@ttuhsc.edu
Phone: (806)-743-6644
Title: Professor
Department: Pediatrics, Medical Education and Public Health
College: Medicine
Experience:
Dr. Patti Patterson is Professor of Pediatrics and Director of Child Abuse Pediatrics at the Texas Tech University Health Sciences Center. She provides medical consultations for children who are suspected victims of abuse or neglect, as well as serving on the child death review team. She is past president of the Texas Pediatric Society. She has 20 years of experience in public health, including serving as the Commissioner of Health, Executive Deputy Commissioner of Health; Bureau Chief for Maternal and Child Health Director for the State of Texas; and Vice President for Rural and Community Health at Texas Tech University Health Sciences Center. Dr. Patterson serves as a global health advisor to the school of medicine and Global Health Liaison for Nicaragua for TTUHSC. She has led global health field elective experiences for over 80 TTUHSC students and has participated in 50 global health service trips since 1988.
anna.tacon@ttu.edu
Phone: (806)-834-4783
Title: Associate Professor of Health
Department: Kinesiology and Sport Management
College: Arts & Sciences
Experience:
Dr. Tacon's academic training includes undergraduate and graduate degrees in psychology and human development and family studies. Her research areas combine psychology, human development/family studies, and health by examining psychosocial factors in those with cancer. One of her research areas involves family of origin parent-child relations and later development of breast cancer in adulthood; specifically, attachment theory, attachment regulation styles and breast cancer. Another area of research is stress reduction or complementary medicine for cancer patients. Dr. Tacon developed and facilitated mindfulness-based stress reduction programs for women with breast cancer, for which she received grant funding from the Susan G. Komen Breast Cancer Foundation.
amelia.talley@ttu.edu
Phone: (806)-834-3937
Title: Assistant Professor
Department: Psychological Sciences
College: Arts & Sciences
Experience:
Amelia Talley is an assistant professor in the Department of Psychology. She has been funded by NIH, has published 35 articles, and is the director of the Stigma, Health, and Applied Research Center (S.H.A.R.C). Her research activities are experimental psychology (social) with an emphasis in health psychology. She is specifically interested in understanding sexual behaviors that lead to increased alcohol abuse in females. Her research also incorporates projects that seek to understand the causes of HIV stigma and subsequent depression.
Human Development and Family Studies