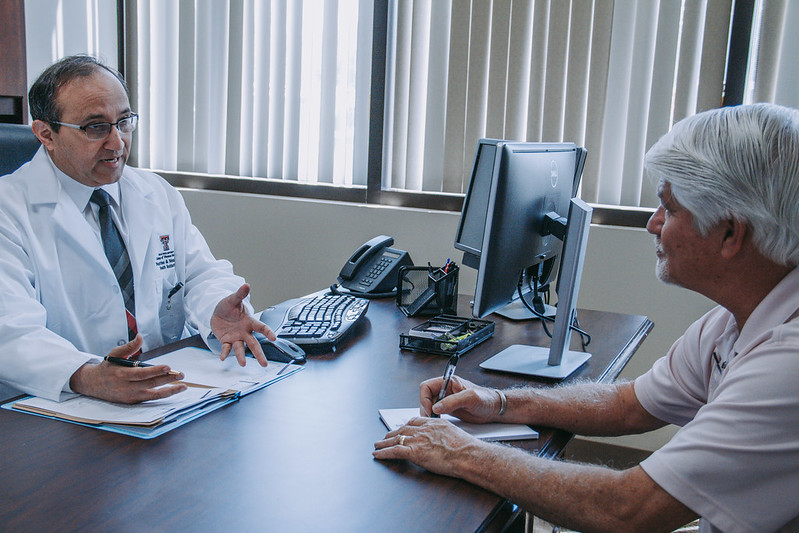 Dhurandhar and Hedge have secured a significant outside investment for research on a therapeutic drug to treat or prevent Type 1 diabetes, Type 2 diabetes, or Fatty liver disease.
Insparin drug research developed at Texas Tech University (TTU) recently received the Preclinical Therapeutic Validation of Insparin grant for $1,006,000.00. For the past 25 years, the Department of Nutritional Sciences has collaborated on research to develop Insparin into a drug that can treat Type 1 or 2 diabetes and fatty liver. These efforts have advanced through the use of technology developed at Texas Tech.
The Department of Nutritional Sciences has obtained around 50 patents for the technology used in this research. The patents have attracted many outside investments, such as the Insparin grant. Research efforts are led by department chair, Nik Dhurandhar, Ph.D., and assistant professor Vijay Hedge, Ph.D., who will oversee the use of the grant.
"Drs. Dhurandhar and Hedge are to be congratulated for receiving this significant investment to advance their work," said the Associate Dean of Research, Malinda Colwell, Ph.D. "They have successfully combined their scientific expertise with the development and commercialization of new technology in the development of Insparin."
Now on a select list of Texas Tech departments that have secured outside investments to commercialize homegrown technology, Drs. Dhurandhar and Hedge will use grant funding to research the effectiveness of Insparin and its safety for long-term use as diabetes medication. The drug is a possible alternative to Insulin and may reduce the clinical and cost burden associated with diabetes.
Drs. Dhurandhar and Hedge expect the drug to be a single drug that addresses both diabetes and fatty liver, which usually presents with diabetes but does not have an effective drug treatment. If the aims of the grant are successful, Insparin will be presented to the Food and Drug Administration (FDA) as an Investigational New Drug (IND).
"The data generated will be submitted for FDA approval to use Insparin in human clinical trials, which will be the final steps for marketing Insparin as a drug for treatment or prevention of diabetes," Dhurandhar said.