What's New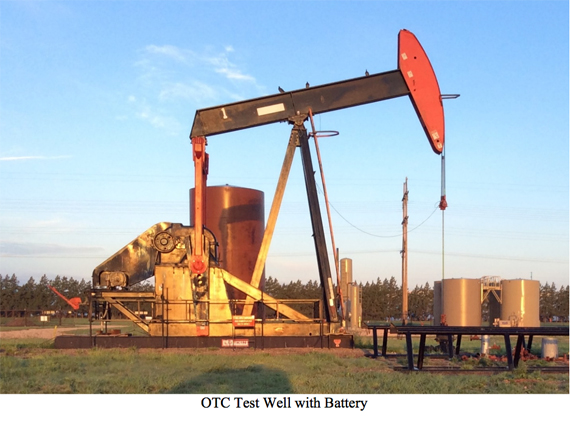 Texas Tech University Oilfield Technology Center
The Bob L. Herd Department of Petroleum Engineering began construction in June 2016 on the Oilfield Technology Center (OTC) on the Texas Tech East Campus. Located on 10 acres of land near the intersection of East Loop 289 and fourth street in Lubbock, the facility is designed to serve as a research and teaching facility to give both undergraduate and graduate petroleum engineering students a hands-on experience in the design and operation of typical oilfield equipment.

The center piece of the OTC is a fully equipped 4,000 foot deep test well drilled in 2001 with a 456D pumping unit on it. The unperforated test well provides the capability of supporting research in artificial lift equipment and techniques as well as the development and testing of other cased-hole tools. The well was pulled and reconditioned in mid-October this year. A casing inspection log and a pressure test confirmed that the well integrity is good and ready for service.

A full-scale tank battery complete with processing equipment is currently under construction. The tank battery can be used in researching better surface production methods and environmental controls. Using the battery in combination with the test well, the effects on production can be demonstrated when changes in well conditions or surface equipment are made.
Construction will begin this fall on a 50 person classroom and workshop combination building on the site. This building will provide work space for researchers as well as indoor space for exhibits of cut-away models of larger pieces of oilfield equipment. Discussions are underway to explore the possibilities for the use by a third party to conduct workforce development training using the classroom, well and tank battery.
Long range plans for the OTC include adding a high pressure gas handling facility, a drilling rig and a test well for demonstrating running techniques for down-hole equipment. Ample space is also available at the OTC to construct other large scale research test equipment configurations such as flow loops or drilling and production operations that require significant space.
Donations of equipment, labor and financial resources from the oil and gas industry have made the OTC possible. Petroleum engineering alumni have played a significant role in securing these donations and recognizing the vision of the department under leadership of Dr. Marshall Watson to provide this one of a kind facility.
Dr. Watson states "To the best of my knowledge, no other school in the world has a facility like this. This million dollar facility will give our students a unique opportunity see and touch the results of their academic work."



---
Edward E. Whitacre Jr. College of Engineering