Current Members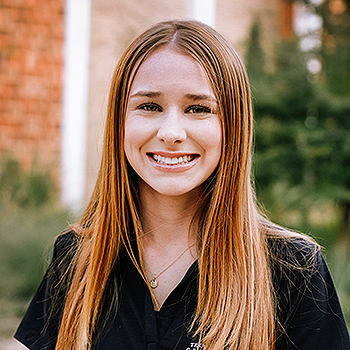 Name: Carlie Shea Witte
Major: Plant & Soil Science
Minor/Specialization: Crop Science
Classification:Junior
Hometown: Clint, Texas
Extracurricular Activities: Block & Bridle, Horticultural Society
Hobbies: Being outside any chance I get, working out, calling my mom
Plans After College: I plan to attend graduate school at Texas Tech University studying plant and soil science. After graduate school I hope to work as a geneticist for a seed company, helping to improve crop production.
Favorite Thing About CASNR/TTU: My favorite thing about CASNR is the fact that every time you walk into any of the different departments you always will see a familiar face. CASNR and Texas Tech are so welcoming and make you feel like family!
Advice for Future Students: My advice for future students is to definitely not be afraid to branch out with your friend group, there are so many great people on campus you never know who you will meet! You are only here for a short time so make the most out of everything you do!
College of Agricultural Sciences & Natural Resources
Address

P.O. Box 42123, Lubbock, Texas 79409-2123, Dean's Office Location: Goddard Building, Room 108

Phone

(806)742-2808