Venison tamale sale launched by Association of Natural Resource Scientists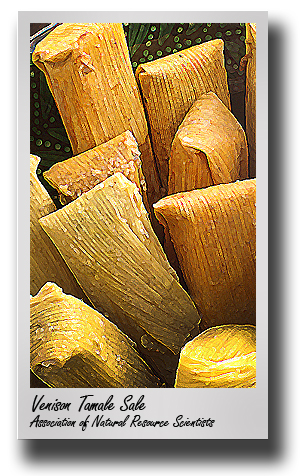 It's tamale time in Texas Tech's Department of Natural Resources Management, specifically venison tamales. Members of Tech's Association of Natural Resource Scientists will be selling the regional treats for the next few weeks.
"A little support goes a long way," said Michael Panasci, president of association and leader of the fund raiser. The cost is $13 per dozen or $35 for three dozen, he said.
To order, contact TTU.ANRS@gmail.com with the words "Tamale order" in the subject line. Cash or checks will be accepted on delivery. Orders need to be placed by Feb. 7 and delivery to campus offices will be completed by Feb. 29.
In a side note, Panasci said the group's members can place their own orders at $9 per dozen, but there's a limit of two dozen.
Proceeds from the fundraising program support professional development of student members, including travel funds and registration fees for scientific meetings, paying for guest lecturers and speakers, as well as leverage for university funds, he said.
Written by Norman Martin
CONTACT: Michael Panasci, president, Association of Natural Resource Scientists, Department of Natural Resources Management, Texas Tech University at (806)-742- 4729
0123NM12