Rodeo Update: Carley Richardson brings home SPC breakaway calf roping win
Texas Tech's rodeo team participated at the South Plains College Rodeo last weekend in Levelland, highlighted by strong individual performances in breakaway calf roping, barrel racing and saddle bronc riding.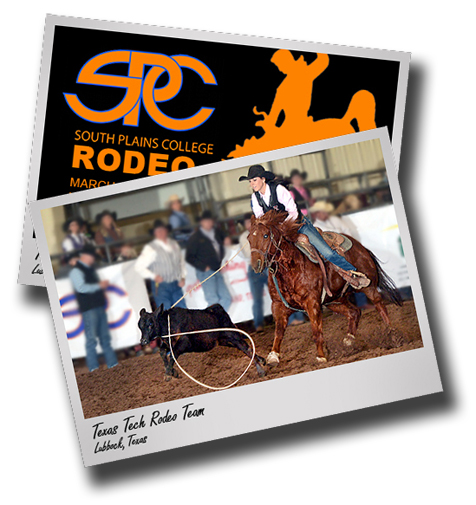 According to Tech Rodeo Coach
Chris Guay
, prominent performances included:
Breakaway Calf Roping: Carley Richardson, a senior animal and food sciences-nursing major from Pampa. Seventh in go-round one (tie); First in the finals; First overall
Barrel Racing: Shelby Janssen, a junior general studies major from Austin, Minn. First in go-round one
Barrel Racing: Cierra Kunesh, junior animal and food sciences major from Dillion, Montana. Fifth in go-round one
Saddle Bronc Riding: Treyson Antonick, a sophomore animal and food sciences major from Henderson. Fifth in go-round one; Fourth in the finals; Third overall
Calf Roping: Garrett Hale, a junior agriculture and applied economics major from Snyder. First in go-round one; Fifth overall
Texas Tech's rodeo teams are scheduled to compete in three more rodeos during the spring semester. The next will be the Western Texas College Rodeo on April 4-6 in Snyder. According to Guay, their goal is to win a regional championship which will qualify them for the College National Finals Rodeo next summer. The top two teams and top three individuals in the region automatically advance to nationals in Casper, Wyoming.
Written by Norman Martin
CONTACT: Chris Guay, rodeo coach, Department of Animal and Food Sciences, Texas Tech University at (806) 742-2805 ext. 256 or www.ttu.edu/rodeo
0326NM13 / PHOTO: Richard 'Whitty' Whittenburg "" Two Dog Enterprises