Food safety research center selected for retail meat surveillance program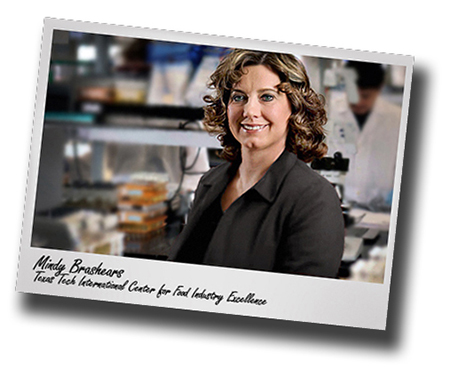 Texas Tech University's International Center for Food Industry Excellence (ICFIE) has been selected to be a National Surveillance Lab for the U.S. Food and Drug Administration's National Antimicrobial Resistance Monitoring System (NARMS), Retail Meat Surveillance Program through a competitive federal grant process.
Texas Tech will receive a grant for $700,000 to monitor beef, pork and poultry products for pathogens and antibiotic resistance.
"We are honored to have been selected as a surveillance site by the program," said Mindy Brashears, the director of ICFIE. "Our past experience in food safety and antibiotic resistance monitoring in the meat industry helped us to obtain the funding, which will have a long term impact on public health. We look forward to working with NARMS to identify sources of antibiotic resistance and in assisting with outbreak investigations if necessary."
Additional faculty from Tech's Department of Animal and Food Sciences involved in the project include Alejandro Echeverry, an assistant professor in food safety; Kendra Nightingale, an associate professor of food safety; and Mark Miller, a professor of meat science. Todd Brashears, an associate professor in the Department of Agricultural Education and Communications, will oversee the reporting and compliance programs.
The NARMS was established in 1996 and collaborates with state and local public health departments, the FDA, the Centers for Disease Control and Prevention, and the U.S. Department of Agriculture to promote and protect public health.
Reporting by Moriah Beyers
CONTACT: Mindy Brashears, Professor of Food Microbiology, Food Safety; and Director of the International Center for Food Industry Excellence, Department of Animal and Food Sciences, Texas Tech University at (806) 834-4274 or mindy.brashears@ttu.edu
0914NM16