Landscape architecture students shine in Texas ASLA design competition
By: Kathryn Nelson
Standout students in Texas Tech University's Department of Landscape Architecture recently took home three awards in the category of general design from the Texas chapter of the American Society of Landscape Architects' 2020 design competition.
The projects showed work across topics such as re-establishing the importance of playa lake function as productive systems in our region, and the adoption of a green infrastructure focused landscape for a better healthcare facility. The projects were created during the participation in senior-level design studios such as Senior Project and the Collaboration Studio.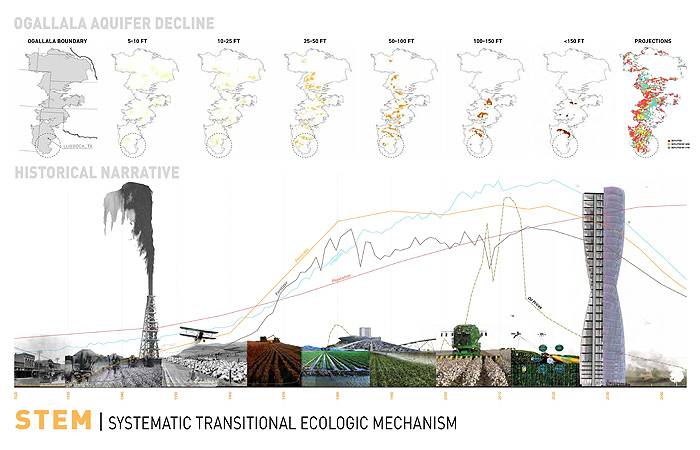 STEM
Award: Excellence
Landscape Architecture Students: Grant Huber, Chris Perez, David Tomlinson
Architecture Student: Courtney Bishop
Gardens of the Desert: Uniting nature, health, and the identity of West Texas
Award: Merit
Leah Nega
Playas+Urbanism
Award: Merit
Landscape Architecture Students: Michael Tsapos and Elizabeth Lane
Architecture Student: Ingrid Nunez
The Texas chapter of the American Society of Landscape Architects was established to promote the practice of landscape architecture and advanced the profession through advocacy, education, communication and fellowship. In 1959, the Texas chapter of ASLA was first established as a larger regional chapter known as the Southwest Chapter. It was not until 1978, that the current Texas chapter was created. There are five sections in the Texas chapter.
CONTACT: Kathryn Nelson, ASLA, SITES AP Instructor, Department of Landscape Architecture, Texas Tech University at (806) 834-2862 or Kathryn.Nelson@ttu.edu
0312NM20