PSS alum Wilkins takes leadership post with national FVIAC Committee
By: Norman Martin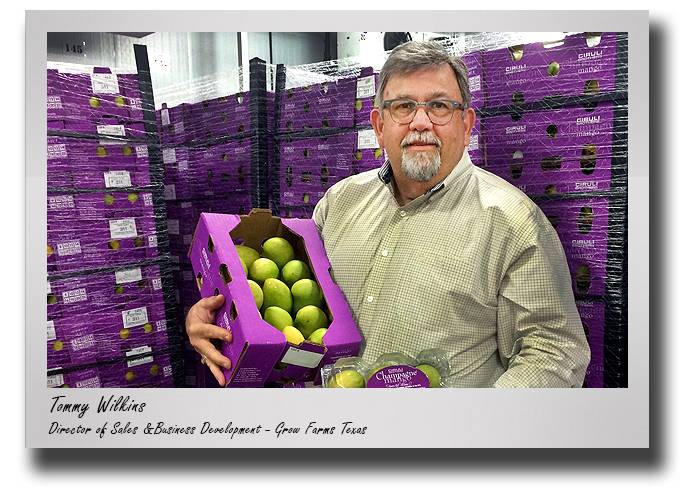 Tommy Wilkins, a 1982 graduate of Texas Tech University's Department of Plant and Soil Science, has been appointed to a two-year term as the vice chair of the Fruit and Vegetable Industry Advisory Committee. Originally chartered in 2001, the 24-member FVIAC Committee advises the U.S. Secretary of Agriculture on issues affecting the nation's fruit and vegetable industry.

FVIAC Committee members represent organic and non-organic growers, shippers, wholesalers, retailers, industry trade associations, importers, processors, foodservice suppliers, food brokers, state departments of agriculture and farmers markets on local, regional and national levels. The USDA's Agricultural Marketing Service ensures the committee is administered according to the Federal Advisory Committee Act.
Wilkins, who received a bachelor's degree in horticulture from Tech, is the Director of Sales and Business Development with Grow Farms Texas in Donna, Texas, about 50 miles northwest of Brownsville, Texas. Prior to joining Grow Farms Texas in the Rio Grande Valley, Wilkins served with The United Family, where he was a key player in developing the produce procurement division.
Headquartered in Louisville, Grow Farms is a grower and distributor of high-quality, regionally grown fruits and vegetables. The firm has acreage in production in Texas, Kentucky, Indiana, Ohio, and Tennessee. In addition, the company is currently expanding to other states.
Products from the Donna location include avocados, mangoes, and pineapple, as well as cucumbers, eggplant, green beans, greenhouse/hydroponic tomatoes, orange bell peppers, plum/roma tomatoes, red bell peppers, squash, tomatillo, and yellow bell peppers.
CONTACT: Glen Ritchie, Department Chair, Department of Plant and Soil Science, Texas Tech University at (806) 742-4325 or glen.ritchie@ttu.edu
1116NM20