2023 Distinguished Alumni & Outstanding Young Alumni honored
By: Norman Martin
Texas Tech University's Davis College of Agricultural Sciences & Natural Resources recognized seven distinguished alumni on Monday (Apr. 10) at the university's McKenzie-Merket Alumni Center. The 2023 Distinguished Alumni & Outstanding Young Alumni Awards honor graduates who've made significant contributions to society, and whose accomplishments and careers have brought distinction to the college and to the professions associated with agriculture and natural resources.
The recipients of this year's Davis College Distinguished Alumni Awards are:
Todd Gregory of Ackerly, Texas. He received a bachelor's degree in agricultural education (1985), and a master's degree in agricultural education (1996), both from Texas Tech. Following graduation the taught agriculture science at Amherst ISD, and then moved to Lazbuddie to farm and raise show hogs and stocker calves. He then began teaching agriculture at Klondike ISD in 2001, where he is currently still teaching. He has served as the Area II President for 12 years and has served as an Agricultural Teachers Association of Texas board member for six years. Gregory has been on numerous state-level committees and led multiple workshops at ATAT conferences. He received the Outstanding Graduate of Interdisciplinary Agriculture Award (2013) from Texas Tech's Department of Agricultural Education & Communications. He's a member of Texas Tech Alumni Association, and a founding member of the Honeybee Society, which provides scholarships and financial support for local high school and college students. Check out the video celebrating Todd Gregory.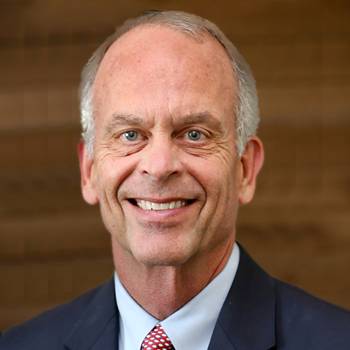 Rex Isom of Idalou, Texas. He received a bachelor's degree in animal business from Texas Tech (1979). In 1987, Isom accepted the position as South Plains Field Representative with the Texas State Soil & Water Conservation Board, and in 2004 he was selected to lead TSSWCB as its executive director. He oversees the agency's programs dealing with the conservation and wise use of the state's natural resources. He's responsible for coordinating programs and activities of Texas' 216 soil and water conservation districts. In addition, he oversaw administration of the Texas Brush Control Program, which provided financial assistance to hundreds of landowners in watersheds that were conducive to yielding more water when treated for various brush species. The agency facilitated the treatment of more than 800,000 acres of brush, resulting in water yield estimates of more than 1.8 million are-feet of potential added water. In the past Isom has served as a member of the Idalou Economic Development Board. Check out the video celebrating Rex Isom
Russell Laughlin of Fort Worth, Texas. He received a bachelor's degree in landscape architecture from Texas Tech (1981) and went on to earn a MBA from Southern Methodist University, in addition to attending the Harvard University Graduate School of Design. Laughlin has served for more than three decades with Hillwood, a Dallas, Texas-based company headed by Ross Perot Jr. He is currently the executive vice president of strategic development and innovation, and is largely responsible for maintaining the forward-thinking vision for all things transportation, mobility, and supply chain logistics. His core job focuses on the future and redefining infrastructure needs as technology and innovation drive the next phase at AllianceTexas. Laughlin is actively involved with several professional affiliations, including leadership boards for the 35W Coalition, Tarrant Regional Transportation Coalition, Texas A&M Transportation Institute, Fort Worth Chamber of Commerce, Region C Water Planning Board, and the Northern Trinity Groundwater Conservation District. Check out the video celebrating Russell Laughlin.
Brandon Lipps of Annandale, Virginia. He received a bachelor's degree in agricultural and applied economics (2002). His doctor of jurisprudence is from Texas Tech University's School of Law (2009). Following graduation from law school, the Woodson, Texas native worked as an associate at Crenshaw, Dupree & Milam before moving to Washington, D.C. to serve as counsel and senior professional staff to the U.S. House Committee on Agriculture. He then worked as Chief of Staff and Director of Federal Affairs in the Office of Texas Tech Chancellor Robert Duncan. In this role, he was a leading force in developing policy initiatives and strategic priorities for the chancellor. He also served as Duncan's consultant, legislative aide, and rural district director. From there, Lipps went to work for the USDA, serving as Deputy Under Secretary of the Food, Nutrition & Consumer Services. Currently, Lipps is co-founder and principal of Caprock Strategies, a family company formed in 2021. In the past, he has served on the Board of Directors for the Ranching Heritage Association. Check out the video celebrating Brandon Lipps.
Steve Nelle of San Angelo, Texas. He received a bachelor's degree in range and wildlife management from Texas Tech (1976). Following graduation, he went to work for the USDA Soil Conservation Service, currently known as Natural Resources Conservation Service, and has been directly and continuously involved in range and wildlife management for more than four decades. Nelle worked for 35 years for the Natural Resources Conservation Service, and is now involved in private consulting. He is an award-winning photographer whose subjects are primarily wildlife, ranch scenes and West Texas landscapes. Nelle is a Life Member of the Society for Range Management, Honorary Life Member of the Texas Wildlife Association, and is a member of the Texas Chapter of the Wildlife Society, and the Texas and Southwestern Cattle Raisers Association. He was honored with the Texas Chapter of the Wildlife Society's Outstanding Achievement Award (2022), Educator of the Year Award (2017), and Honorary Life Member Award (2014). Check out the video celebrating Steve Nelle.
David Weindorf of Riverdale, Michigan. He received a bachelor's degree in range management (1995), a master's degree in soil science (1997), and a doctorate in agronomy (2002), all from Texas Tech. The Austin, Texas native served on the faculties of Tarleton State and Louisiana State. In 2013, he returned to Texas Tech to serve as the B.L. Allen Endowed Chair of Pedology. In addition, he worked as Davis College's Associate Dean for Research, Faculty Fellow, and Texas Tech Associate Vice President for Research. He was a Fulbright Scholar to Universitatea de Ştiinţe Agricole şi Medicină Veterinară in Cluj-Napoca, Romania and a Fulbright Specialist at the Indian Institute of Technology in Kharagpur, India. He currently serves as Vice President for Research & Innovation at Central Michigan University. Weindorf has published 204 peer reviewed research papers, with more than 4,300 citations of his work. He is a licensed professional geoscientist, and has given expert testimony in several legal proceedings in both Texas and Louisiana. Check out the video celebrating David Weindorf.
In addition, Davis College officials recognized one outstanding young alumnus. The recipient of the 2023 Outstanding Young Alumni Award is Austin Vincent of Aurora, Colorado. He received a bachelor's degree in business administration in energy commerce from the Rawls College of Business (2016), and a bachelor's degree in agribusiness (2017). His Doctor of Jurisprudence is from the Texas Tech University's School of Law (2020). He serves as Colorado Farm Bureau's Director of Public Policy & State Affairs and General Counsel, where he advocates for Colorado farmers and ranchers at the Colorado General Assembly and serves as the chief legal officer for Colorado Farm Bureau. In his role, Austin directs the legal and policy advocacy efforts and coordinates policy litigation efforts. Vincent grew up on Springhill Ranch, his family's fifth-generation cow-calf ranch located in northeastern New Mexico. While in Davis College, Vincent was a member of the rodeo team, a member of the Rawls Ambassadors, Vice President of the Study Abroad Diplomats, and a student representative of the Davis College Ag Council. Check out the video celebrating Austin Vincent.
CONTACT: Tracee Murph, Assistant Director of Alumni Relations and Manager of the Texas Tech Dairy Barn, Davis College of Agricultural Sciences & Natural Resources, Texas Tech University at (806) 742-2802 or tracee.murph@ttu.edu
0410NM22