Davis College New Deal Research Farm to host Great Plains Field Day
By: Norman Martin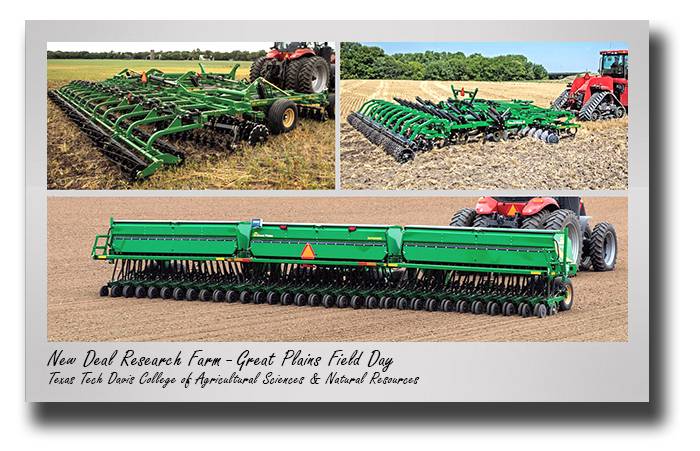 Texas Tech University's Davis College of Agricultural Sciences & Natural Resources, in conjunction with South Plains Implement along with Great Plains Ag, are set to launch a field day from 8 a.m. to noon on Friday (Sept. 29) at the college's New Deal Research Farm, located on FM 1729, about 6 miles east of the community of New Deal, about 20-minute drive from the Texas Tech campus.
The free event, which will include refreshments and lunch, features some of the latest in innovative farm machinery. The program will highlight a product introduction and field demonstration featuring seeding and soil management equipment from Great Plains Ag. This includes a BD7600 Box Drill, Terra-Max Hybrid Tillage Machine, and a Mac-Chisel with samurai blades. Industry professionals will be on hand to present product features, applications and options.
According to Davis College officials, the New Deal agricultural field laboratories in northeast Lubbock County include the Burnett Center for Beef Cattle Research and Instruction; a 980-acre experimental farm; and facilities for teaching and research in swine, beef, sheep, feed manufacturing, companion animal, and crop production.
CONTACT: Michael Looney, Beef Unit Manager, Department of Animal & Food Sciences, Texas Tech University at (806)778-2585 or michael.looney@ttu.edu
0922NM23