Department News
---
---
Dr. Danny Reible Inducted as a Fellow of the National Academy of Inventors
Dr. Ting Lin and Doctoral Student Xiao Luo Contribute to Study on Ice Sheet Melting in Antarctica and Greenland
Click here to view the Texas Tech Today article dicussing their research...


Dr. Moon Won Appointed as Texas Tech Center for Multidisciplinary Research in Transportation (TechMRT) Director




CECE Student Team Wins First Place in the Southwest Region of the 2022 Student Design-Build Competition
The High Plains Design and Construction team at Texas Tech won the regional (first phase) Design-Build competition this semester and will move on to the second phase at the National DBIA Conference in Las Vegas this November. Both phases in the competition combine architectural design, construction cost and scheduling, and company organization. For phase two, the team will be competing against seven other teams nationally, and will create a project proposal for a parking garage, rec field, and classrooms on a college campus. The top three teams will get to present at the conference in Las Vegas. The Texas Tech team expressed, "We are all very excited to be competing in such a large competition and can't wait to represent TTU nationally."
CECE Faculty Member Contributes to Study on "Forever Chemicals"
Click here to view The Guardian news article...





Luis Carlos Soares da Silva Junior Awarded the 2022 Water Environment Association of Texas (WEAT) Scholarship
Silva is a doctoral student whose research explores sustainable wastewater treatment solutions integrated with water resources management. Using computational fluid dynamics modeling to identify hydrodynamic behavior in nature-based solutions to treat wastewater, such as waste stabilization ponds, to meet reuse standards. Silva is currently working on an affordable system named Pond-in-Pond (PIP), which has superior performance over conventional ponds and has the potential to augment access to wastewater treatment and improve water availability in surface waters. Silva was selected as the third-best research presentation in the University Forum at 2022 Texas Water, is the recipient of the 2022 ASCE J Walter Porter Memorial Fellowship, and recently received the 2022 Water Environment Association of Texas Scholarship. He is advised by Dr. Clifford Fedler.


Dr. Xinzhong Chen, Dr. Danny Reible, Dr. Venky Shankar and Dr. Lianfa Song Listed in World's Top 2% Cited Scientists in a Stanford University Study
Dr. Xinzhong Chen is a President's Excellence in Research Professor who specializes in Wind Engineering. Dr. Danny Reible is a Donovan Maddox Distinguished Engineering Chair and Horn Professor who specializes in Environmental Engineering. Dr. Venky Shankar is the Department of Civil, Environmental, and Construction Engineering Chair and specializes in Transportation Engineering. Dr. Lianfa Song is a Department of Civil, Environmental, and Construction Engineering Professor who specializes in Water Systems Engineering.


Dr. Kishor Mehta Awarded the International Association for Wind Engineering (IAWE) Presidential Award
Dr. Kishor Mehta is a Horn Professor and long-time faculty member of the Department of Civil, Environmental, and Construction Engineering. This award honors Dr. Kishor Mehta's "lifelong contributions to wind engineering with particular reference to wind hazard mitigation, low rise structures, code development, tornado shelters, EF Scale and leadership to AAWE and IAWE."
[1] Kareem, Ahsan. "IAWE Presidential Awards." 24 July 2021.


Jessica LaFond Awarded the National Science Foundation's (NSF) Graduate Research Fellowships Program (GRFP)
LaFond is a doctoral student whose research explores the difficult task of breaking down per- and polyfluoroalkyl substances, known as PFAS. These chemicals have been used in applications such as grease-resistant food packaging and stain-resistant carpets but have been shown to have adverse health effects. PFAS are difficult to break down completely due to their strong carbon-fluorine bond. LaFond's goal is to determine which enzymes are able to degrade PFAS in order to reduce their toxic exposure in our soil and water. She has begun her NSF GRFP funding and is co-advised by Dr. Andrew Jackson and Dr. Jennifer Guelfo.


Lan Ventura Awarded the 2022 Jack E. Leisch Memorial Graduate Fellowship from the Transportation & Development Institute (T&DI) of ASCE
Ventura is a doctoral student whose research explores transportation safety and infrastructure resilience under climate change. He utilizes LiDAR technology to map corridor objects over time and identify critical collision zones through clustering analysis. Point cloud change detection techniques, coupled with climate and collision observations, can provide insight as to the evolving nature of collision characteristics under climate change. Ventura has begun his funding and is advised by Dr. Venky Shankar.


Kaitlyn McKinney Awarded Best Student Poster at the 2022 Association of Environmental Engineering and Science Professors (AEESP) Research and Education Conference
McKinney is a doctoral student whose research explores specific linkages and synergy between bioaerosols and atmospheric particles. Specifically, she is studying the role of atmospheric particles and their physicochemical properties on the viability and transmission of bioaerosols through a combination of field research, laboratory experiments, and statistical modeling. The answers to these fundamental questions are critical in designing and developing cities resilient to future pandemics and airborne diseases. McKinney is advised by Dr. Raghu Betha.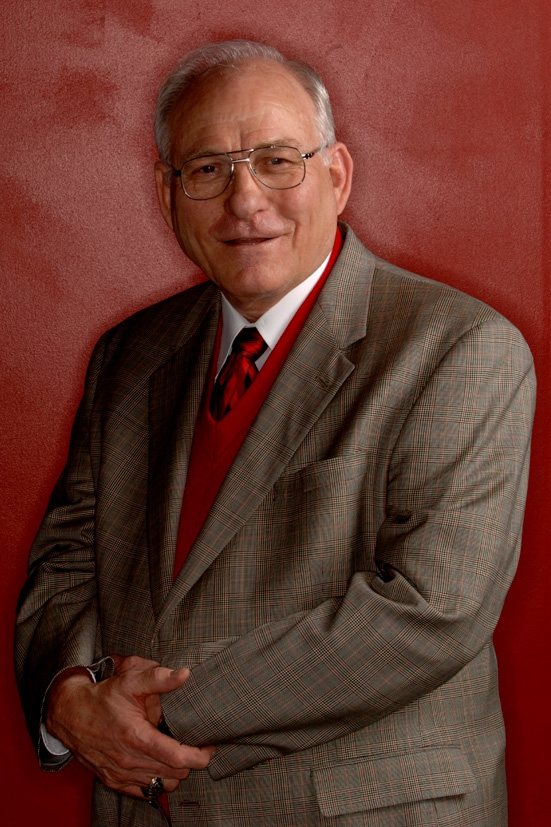 Remembering Ernst Kiesling
During his time at Texas Tech University, Kiesling helped develop important research groups and led the National Storm Shelter Association. The Texas Tech University community is mourning the death of Ernst "Ernie" W. Kiesling. Kiesling came to Texas Tech in 1969 as the chairman of the civil engineering department and retired in 2018 as professor emeritus, but his contributions to the safety and well-being of others expand far beyond Lubbock. Click here to view the Texas Tech Today article...
Department of Civil, Environmental, & Construction Engineering