CASNR's Tracee Murph welcomed to national NAADA Board of Directors
By: Norman Martin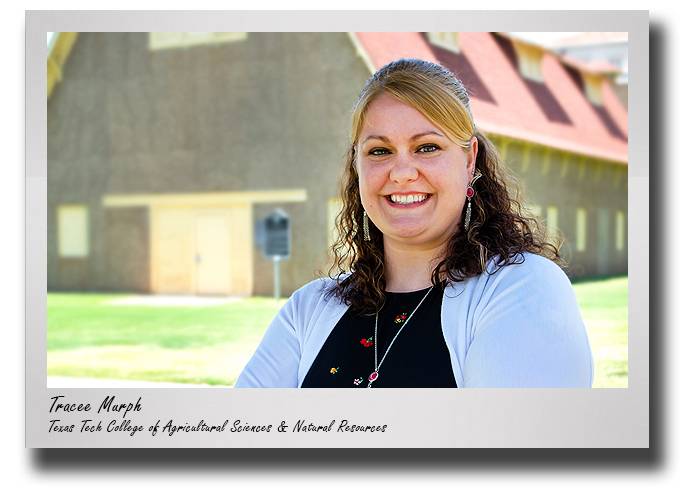 Tracee Murph, coordinator of alumni relations with Texas Tech's College of Agricultural Sciences and Natural Resources, has been appointed to a one-year term on the National Agricultural Alumni and Development Association's Board of Directors, officials announced today (July 21).
She will serve as the Publications and Projects Committee Chair and be responsible for recognizing outstanding publication and project development by NAADA member institutions and organizations by soliciting, reviewing and facilitating the judging process for all publication and project submissions.

"I've been on the P&P committee for several years, and the competition is a great way for us to celebrate the work we do at each of our institutions," Murph said. "I have formed lasting friendships with my NAADA colleagues, and I am excited to serve the board in this way."
A NAADA member since 2011, Murph joined the organization's Publications and Projects Committee in 2012. She also served on NAADA's Education Committee and Re-branding Ad Hoc Committee.
Since becoming a member institution in the 1990s, Texas Tech's CASNR has won several NAADA Publications and Projects awards, including honors for the college's Landmarks and The Agriculturalist magazines. CASNR hosted the organization's annual conference in 2011.
Murph joined CASNR in 2005 as a student, and went on to become a senior business assistant in CASNR's Development and Alumni Relations Office in 2010 and was named coordinator of alumni relations in 2011. She received a bachelor's degree in agricultural communications with a minor in animal science from Texas Tech. In addition, she was awarded a certificate in equine science.
CONTACT: Tracee Murph, Coordinator of Alumni Relations, College of Agricultural Sciences and Natural Resources, Texas Tech University at (806) 742-2802 or tracee.murph@ttu.edu
0720NM20