2011 Inductees
--earned his B.S.C.E. from Texas Tech University in 1988 and his M.S.C.E. from Texas A&M in 1992. Shortly after graduation, Jay was employed as an Analysis Group Manager with VertexRSI in Kilgore, Texas. Jay oversaw the stress analysis of large-aperture satellite antennas, supported the manufacturing department optical tooling program, and conceived a light weight trussed subreflector support assembly for a high frequency 20.1 meter satellite antenna. This design resulted in a 60% stiffer and 50% lighter assembly than its predecessor. In 1995, Jay took a position with CommScope (formerly known as Andrews Corporation) in Denton, Texas, as a Mechanical Design Team Facilitator for the Earth Station Antenna Group. During this period, Jay developed a mobile lightweight satellite antenna structure and drive system. The resulting design was 35% lighter and a 40% lower stowed height than the previous model. In 1997, Jay was promoted to R&D Manager for the Tower Division. Jay was able to reduce tower bid turnaround time by 30% through the utilization of statistical data in conjunction with spreadsheets. Jay left CommScope and became the Senior Staff Structural Engineer for Metricom in Plano, Texas. Metricom offered wireless internet access to the general public prior to Wi-Fi and cellular 3G networks. In 2001, Jay accepted a position with Advanced Lighting Technology as Director of Engineering and Manufacturing. During this period, Jay led new product design and improvement, implemented multiple CNC machines, and conceived a data control system to support it. He also conceived a manufacturing 5S system - Sorting, Straightening, Shining, Standardizing, and Sustaining. Since February 2009, Jay has worked for General Dynamics SATCOM Technologies as Senior Project Engineer. His responsibilities include the design and documentation of large-aperture satellite antenna structures, civil works design and installation, and supervision of A&E subcontractors. He currently serves as the Site Construction Integrated Product Team Lead for the National Oceanic and Atmospheric Administration (NOAA) GOES-R (Geostationary Operational Environmental Satellite-R) program. The GOES-R program is an $80 million contract to supply and install six new 16.4 meter satellite antennas and upgrade four 9.1 meter satellite antennas to support NOAA worldwide weather and storm forecasting. Jay is a Registered Professional Engineer in Texas and Arizona. He and his wife, Carolyn, have two children, Jayme and Mark. They reside in Flower Mound, Texas.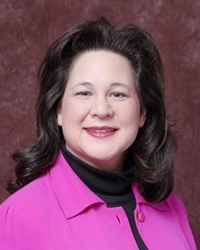 --earned her B.S.C.E. in 1994 and her M.S.C.E., with a specialty in environmental engineering, in 1998 both from Texas Tech University. Upon graduation, Mari began her career with Montgomery Watson Harza in Dallas working for them until 2004. She then joined Camp Dresser & McKee, Inc. (CDM) and was sent to manage their office in San Antonio where she is presently Vice President. Mari has more than 15 years experience in engineering management with an emphasis on implementation of Governmental Infrastructure Projects in an affordable and timely manner. Over the last five years, she has been responsible for the development and direction of more than $200 million in governmental infrastructure projects. She has also directed the construction of more than $50 million of projects over the last two years. Additional responsibilities include project engineer, project manager, task leader, project principal, to being responsible for all business development activities for CDM in San Antonio, Laredo, Corpus Christi, and the Rio Grande Valley. Mari started her career performing bench scale and pilot plant studies for optimal chemical feed scenarios for water treatment projects in Amarillo and for the Upper Trinity Regional Water District Regional Water Treatment Plant. Since these early experiences, Mari has been involved in numerous projects which have ranged from water treatment optimization, water treatment plant design, analysis and modeling of water distribution systems and wastewater collection systems, and master planning. Her expertise in performing and supervising modeling of pipe systems with H2ONET has been utilized in the analysis of many different city distribution systems. In recent years, her primary efforts have been in the preparation of master plans using modeling in the optimization of regional water projects involving either wastewater collection or potable water distribution systems. Mari is a Registered Professional Engineer in Texas. She is a member of the Water Environment Federation, the American Water Works Association (AWWA), serving as Vice President in 2004 and 2005, Director on the National AWWA Board of Directors from 2003 to 2006, Committee Member for the National AWWA Young Professional Committee, Committee Chair for the Texas AWWA Young Professional Committee, and serving as a Committee Member for the Texas AWWA Diversity Committee. Mari is currently serving as Chair of the Texas American Water Works Association. She serves on the Board of Directors for the San Antonio Chamber of Commerce and the Greater San Antonio Chamber of Commerce. Mari is married to Mark Bird who also earned his B.S.C.E. and M.S.C.E. from Texas Tech. They reside in San Antonio, Texas. Mari continues to work to recruit students into the science and engineering fields through involvement in science fairs and mentoring students. Her nephew is currently majoring in Civil Engineering at TTU.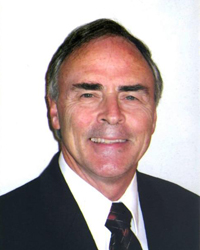 --earned his B.S.C.E. from Texas Tech University in 1974. Gary has been an important part of the CB&I Engineering team since joining the organization after graduation. As an engineer trainee, Gary progressed through the CB&I training program serving in various assignments in engineering, manufacturing, and as part of construction crews in various refineries and chemical plants in New Mexico, Arkansas, Louisiana, and Texas. In his 35 years with CB&I, Gary has worked on most of CB&I's product lines including American Water Works Association (AWWA) elevated water tanks, American Society of Mechanical Engineers (ASME) spherical pressure vessels, American Petroleum Institute (API) ground storage tanks and offshore platforms. Gary currently serves as a Senior Civil Structural Designer at CB&I. He is responsible for the American Petroleum Institute (API) 620 Appendix "Q" & "R" - Cryogenic and Low Temperature Design and Detail Checking of Containment Structures Storing Liquefied Natural Gas, LOX/LIN, Propane, Butane, Ethylene, and Ammonia, and the API 650 - Low Pressure Dry Seal Gas Holder Design and Detail Checking of Containment for Waste Water Facility Digester Gas. He has been Senior Design Engineer and Lead Designer on numerous projects including API 650 and API 620 Flat Bottom Tank Design and Detail Checking, Shell Partnering - Designed/Detail Checked, Composite Elevated Tank/Flat Bottom Tank Design and Detail Checking, and Pressure Vessel, Offshore Marine and Flat Bottom Tank Design and Detail Checking. Gary is a Registered Professional Engineer in Texas. He is a member of the American Society of Civil Engineers and the American Institute of Steel Construction. Gary's involvement in his local community includes Cub Scout Den Leader, Pack Cub Master, Scout Leader, and the City of Oak Ridge North Planning and Zoning Committee. He is a member of the Texas Tech Alumni Association and the Red Raider Club. Gary's love of sports and interest in developing local youth has led him to be a coach of both boys and girls basketball, Little League Baseball, softball, and soccer. He has served in various positions on the Oak Ridge North Area Swim Team. In his spare time he enjoys landscaping, gardening, and hiking. Gary and his wife, Debbie, a 1974 Texas Tech University graduate, make their home in Spring, Texas. They have three children, Katie, Jennifer, and Robert. Their son Robert, earned his B.S.C.E. from Texas Tech in 2010.
--earned his Bachelor's Degree in Agricultural Engineering in 1988 and his M.S.C.E. in 1990 both from Texas Tech University. Denis is a preeminent water resources manager in Texas. He has become progressively more responsible for increasing major water resources projects and programs. From 1990 to 2002, Denis worked with the Brazos River Authority, serving as the primary regional business development contact. He was responsible for water supply planning, water quality programs, and water resources projects throughout the Brazos River Basin. In 2002, Denis took a position as Civil Team Leader for the firm of Lockwood, Andrews & Newnam, Inc. He led a team of engineers, designers, and CADD technicians in the development and design of infrastructure projects including water, wastewater, water conservation, utilities, paving, drainage, and site planning. Denis is owner of Qualls & Associates, Inc., which represents banks and other lenders during construction by providing inspection services to verify construction progress. He has a long history of building coalitions and regional systems to provide more cost efficient water services. In his current position as Planning Division Manager for the City of Dallas, Dallas Water Utilities Department, Denis oversees the administration of Dallas' water rights regulatory program and water supply planning. He develops and negotiates contracts and agreements with Dallas customers and water suppliers to implement long range water supply plans. Denis oversees publication and preparation of various reports, and he reviews State and Federal rules and regulations that may impact the Dallas Water Utilities operations. He is also Project Manager for the Dallas-Tarrant Regional Water District Integrated Pipeline Project. Denis is a Registered Professional Engineer in Texas and a Diplomat, Water Resources Engineer. He is a member of the Texas Tech University Water Resources Center Advisory Board, the Texas Water Conservation Association, the Trinity and San Jacinto River Basin and Galveston Bay Basin and Bay Area Stakeholder Committee, the American Society of Civil Engineers, the American Water Resources Association, and the American Water Works Association. Denis is very active in his church, Park Cities Baptist Church in Dallas, Texas, in the Boy Scouts of America, and is basketball coach at the YMCA. Denis and his wife, Karin, have three children, Kailey (12), Ethan (9), and Kayce (7). They make their home in Frisco, Texas.
--earned his B.S.C.E. from Texas Tech University in 1973. He is known by his peers as an "engineer's engineer." Jerry began his career as Assistant City Engineer for San Angelo, Texas. In 1981, Jerry accepted a position with Halff Associates, Inc. in Fort Worth, Texas. He is now serving as Vice President. Prior to joining Halff Associates, he worked for consulting firms in Fort Worth and Big Spring, Texas. Jerry has spent his 38 year civil engineering career designing and overseeing the construction of over $270 million in a spectrum of projects from land development, site development, municipal paving and drainage projects, transportation, roadways and thoroughfares, utility relocation projects, water line design, sanitary sewer design, sludge processing/disposal, to general engineering services. Jerry is well-respected for his thorough analysis and design of civil engineering projects which are recognized for innovation, practicality, and constructability. He has mentored and trained a large number of civil engineers, several of whom are owners or principals of engineering companies. Jerry's clients and projects have included the U.S. Army Corps of Engineers, TxDOT, North Texas Tollway Authority, United States Postal Service, Motorola, Coca Cola, and numerous universities, stores, restaurants, churches, and auto dealerships in the DFW Metroplex and cities and counties across the southwest. Jerry was the civil project manager for the planning and design for the premier Texas Class 1 horse racetrack facility, The Lone Star Park in Grand Prairie. In 2010, Jerry was Halff's program manager for the fast-track drainage design of the SH 161 Toll Road. The design-build project is now under construction. Other major projects include civil site improvements for Nokia Live, a 6,700 seat, state-of-the-art performance hall located in Grand Prairie, Texas; the design and construction administration of the Alliance Airport area Auto Unloading Facility for the Atchison, Topeka and Santa Fe Railroad; and the design and construction administration manager of the flood control levee, 65,000 GPM pump station, land reclamation, roads and utilities for the Grand Prairie Metropolitan Utility and Reclamation District in Grand Prairie. Jerry is a Registered Professional Engineer in Texas. He is a member of the American Society of Civil Engineers, the Society of American Military Engineers, the American Water Works Association, the Water Environment Federation of Texas, and the Council of Engineering Companies. Jerry and his wife, Fran (TTU '92 graduate), reside in Benbrook, Texas. Their daughter Nealey, a TTU graduate, is married to Brian Haynes, a 1998 TTU civil engineering graduate. Their son, Jeffrey, is also a civil engineer, having graduated from Texas A&M. They have two grandchildren, Drew and Callie.
--earned his Bachelor of Science in Agricultural Engineering from Texas Tech University in 1987. Prior to his studies at Texas Tech, Daniel was a Detective Patrol Officer for the British South African Police in Zimbabwe. He served just over two years before heading to Texas and enrolling in Tarleton State University's pre-engineering program. In 1985, Daniel transferred to Texas Tech to complete his degree and graduated in 1987. He returned to Zimbabwe to begin his engineering career working for Dore' and Pitt as an Irrigation Engineer. In 1989, Daniel returned to Texas taking a position with Lummus Industries as a Field Engineer designing cotton gins. In 1991, he was offered a Staff Engineer position with URS Corporation (formerly Radian Corporation). Daniel has had progressively more responsible leadership positions at URS while at the same time quadrupling departmental infrastructure sales. He is currently a Vice President and Infrastructure Department Manager in the Austin, Texas, office. His current projects include South I-35 Water/Wastewater Infrastructure Improvements Program Management Consultant (currently in progress at 70% completion), Environmental and Engineering Services for the City of Bryan, Texas, and the Green Water Treatment Plant Decommissioning for the City of Austin. From 2003-2006, as Project Engineer, Daniel oversaw the Mable Davis Park Landfill Investigation and Remediation. The project achieved successful regulatory closure under Texas Commission on Environmental Quality (TCEQ) regulations and earned the 2006 Texas Council of Engineering Companies Engineering Excellence Award (Silver Medalist in Environmental Category). He has managed a diverse group of projects throughout the United States including Project Manager for the Seaholm Power Plant Construction Management and Remediation of PCBs & Mercury. The project resulted in the first ever Ready for Reuse determination awarded by the United States Environmental Protection Agency under Toxic Substances Control Act Regulations. As a result of Daniel's innovative approach, the project was awarded the 2005 Texas Council of Engineering Companies Engineering Excellence Award (Gold Medalist in Environmental Category). Daniel also oversees operations for the San Antonio and Corpus Christi branch offices for the firm. Daniel is a Registered Professional Engineer in Texas. Away from the office, Daniel is active in the community where he is a Board Member for the Austin Asian-American Chamber of Commerce. He also participates in the Greater Austin Chamber of Commerce Local Issues Committee and chairs the Central Texas Chapter of the Council of Engineering Companies City of Austin Liaison committee. Daniel, his wife Liane, and their two children, Ashton and Evan, reside in Austin, Texas.
--earned his B.S.C.E. in 1996 and his M.S.C.E. (Water Resources) in 1998 both from Texas Tech University. Eric began his career directly out of school as an Engineer In Training with Parkhill, Smith & Cooper, Inc. (PSC). During his career, he has worked in hydrology, hydraulics, aviation, highway, and private development design and analysis. In 2005, he was named a Corporate Associate for PSC based on his technical skills, ethical standards, marketing, and management abilities. In 2009, Eric was named a stockholder of PSC where he is currently the Site Development Team Leader in the Public Works Sector. Additionally, he serves as the Office Manager to the Civil Engineering employees in PSC's Midland Office as part of a management team. Eric directly supervises 16 engineering employees between these two roles. Eric has been instrumental in the design and execution of a wide array of different projects including airport runways and taxiways, large and small drainage studies, highway corridor studies and PS&E preparation, assembly of large municipal planning documents, and residential and commercial land development planning, design, and construction administration. Total professional budgets for projects under Eric's direct supervision total approximately $2,000,000 per year. Some recent and ongoing projects include the Civil Engineering Manager for the $175 million Midland Memorial Hospital Tower Expansion and Renovation; the Land Development for Integrity Land Development, Innovative Land Development, and Mark Payne Homes in Midland; and the Midland Infrastructure Extensions for SH 19. Eric is a Registered Professional Engineer in Texas. He is a member of the National Society of Professional Engineers (NSPE), the Professional Engineers in Private Practice (PEPP), and the American Society of Civil Engineers. For his contributions, Eric has been awarded the 2010 National Young Engineer of the Year (NSPE), the 2010 Outstanding Service Award (NSPE-PEPP), the 2009 State Young Engineer of the Year (TSPE), the 2006 Merit Award (NSPE-PEPP), and the 2004 Chapter Young Engineer of the Year (TSPE-Permian Basin). Eric is active in the community by serving on the City of Midland Parks and Recreation Commission (currently as Chair), as a board member for the Midland Odessa Transportation Alliance (MOTRAN), the Midland Vision 2020 Area Development Committee, and the previous Mayor's Generation WOW Committee. He enjoys playing the guitar, singing and writing songs, coaching soccer and basketball, and serving at his church by teaching and leading worship. Eric and his wife, April, have three children, Carter, Andrew, and Mallory. They reside in Midland, Texas.
Department of Civil, Environmental, & Construction Engineering