2013 Inductees
Earned Degrees:
M.S., Civil Engineering/Water Resources, 2001
M.S., Environmental Technology/Water Quality, 1997
B.S., Wildlife Management, 1995
Director of GIS
Halff Associates, Inc.
During Erin's tenure at Texas Tech, he was the director of the Geo-Spatial Technologies Laboratory. In that capacity, Erin was responsible for research involving Geographic Information System (GIS), teaching GIS classes, assisting graduate students, and administrating the University GIS site license.
Since joining Halff Associates in 2001, Erin has been involved with and managed a wide range of engineering and GIS related projects using GIS technology to assist with the engineering process through spatial analysis. He was the Lead GIS Analyst for the 54-county FEMA Map Modernization program prepared by Halff, including digital/GIS-based countywide Flood Insurance Studies. He is currently involved with several communities and groundwater conservation districts in the application of GIS Data Hosting and Web Map Development. This includes the ongoing City of Lubbock Storm Drain Inventory and CCTV video inspection program, where he designed the storm water asset GIS database, coordinated the surveys and video data collection, and created a web map application that allowed the City to monitor the project status. Erin has developed a number of custom applications to automate the engineering analysis processes related to hydrologic and hydraulic modeling, including FEMA approximate floodplain analysis, hydrologic storm centering and aerial reduction tools, frequency rainfall extraction, terrain modeling and survey integration, National Weather Service Flood Severity Inundation Mapping, and pre-processing for complex dynamic stormwater modeling. Erin is recognized by his peers and clients as an innovative and versatile GIS specialist and engineer, able to quickly grasp the technical issues and problems that must be addressed for combining the power of GIS in application to complex engineering and planning assignments.
Erin is a registered professional engineer in Texas, a nationally Certified Floodplain Manager, and a Certified GIS Professional. Erin is active in many professional organizations: American Society of Civil Engineers, Texas Floodplain Management, Associate of State Floodplain Managers, South Central Arc User Group, Metroplex Arc User Group, for which he currently serves as Treasurer, and Toastmasters International.
Erin and his wife Gail, also a Texas Tech graduate and educational diagnostician, live in Haslet, Texas. They have a daughter, Lauren (12) and a son, Jack (9). Erin loves golf, iPads, and participating in his children's activities including Adventure Guides.
Earned Degrees:
M.S., Civil Engineering, 1998
B.S., Civil Engineering, 1993
President
Wesley Engineering Group, Inc.
From 1995 to 2004, Mark was a structural engineer and curtain wall consultant for Design Engineering & Consulting, Inc. in Richardson, Texas. In 2004, Mark established Wesley Engineering Group, Inc., which is currently located in San Antonio, Texas.
Mark has over 17 years of experience with design consultation and structural analysis for curtain wall, window wall, and all types of cladding systems. His experience extends to performing due-diligence on existing cladding systems and blast mitigation design and analysis for cladding systems, including dynamic analyses. Mark also has experience working on projects in heavy seismic zones such as San Francisco and Manila and high-rise projects in high wind zones such as Hong Kong, Taiwan, and the Philippines.
Mark is a registered professional engineer in five states: California, Texas, New York, Illinois, and Nevada.
Mark is married to Mari Garza-Bird, also a B.S.C.E. and M.S.C.E. Texas Tech University graduate and member of the Civil, Environmental, and Construction Engineering Academy.
Earned Degree:
B.S., Civil Engineering, 1982
Director of Transportation Planning and Development
Texas Department of Transportation
Cheryl has over 30 years of engineering experience with the Texas Department of Transportation (TxDOT). She has spent the last ten years serving as Director of Transportation Planning and Development. As director, her responsibilities included directing the coordination of the 9-county Lufkin District's project planning and the development and design for transportation improvement projects including environmental clearance and right-of-way mapping. Since assuming this position in June 2003, Cheryl has overseen the letting of $637 million in projects for the Lufkin District. From 1993 through April 2003, Cheryl served as Lufkin Area Engineer, directing project development and design, construction inspection and testing, and maintenance operations for Angelina, Houston, and Trinity Counties. During Cheryl's career at TxDOT, she has held positions as an engineering assistant, a design engineer, and an area engineer. Her knowledge and experience has been proven to be valuable in numerous research projects to improve the safety and operation of Texas highways including "Comparisons of Crashes on Rural Two-Lane and Four-Lane Highways in Texas."
Cheryl received the 2012 Luther DeBerry Award for Performance Excellence in Transportation. She is a registered professional engineer in Texas. Her professional affiliations include membership in American Society of Civil Engineers, National Society of Professional Engineers, Texas Society of Professional Engineers, and Bronze Member of Texas Tech Alumni Association.
Cheryl is an active member of St Patrick Catholic Church where she is a member of One Voice Choir. She enjoys bowling and playing golf. Cheryl and her husband, Joe, make their home in Lufkin, Texas.
Earned Degree:
B.S., Civil Engineering, 1984
Managing Partner
Construction Solutions
Khalil is the founding member of Construction Solutions. He has more than 28 years experience in the civil construction industry. Khalil's areas of expertise include contracts enforcement, construction claims management and administration, dispute resolution, cost estimating, contract management and administration, and project/construction management. Such expertise was developed while employed on domestic and international assignments in Germany, China, USA, Italy, Syria, Dubai, Abu Dhabi, Pakistan, Sudan, Panama, and South Africa. In addition to several years working as a free-lance consultant, Khalil has worked with major contracting and consulting firms: Ed. Zublin AG., Lahmeyer International, Impregilo, Lagan, Salini, Dar Al-Handasah, Sino-Hydro, and Nespak. He has been involved in all phases of construction projects including buildings, hydropower projects, dams, thermal power plants, airports, hotels, roads, highways, and tunnels. Projects have ranged in capital value up to $5 billion. He offers unique perspectives based on a combination of his contracting and consulting skills, technical expertise, and "mud-on-the-boots" practical experience.
Khailil's professional affiliations include Organizing Committee Member of Society of Construction Law (SCL) of UK (Gulf Region) and member of the Dispute Review Board Foundation (DRBF).
Khalil and his wife, Muneeza Khalil Hasan, reside in Pakistan. They have four children, Imad, Azam, Myra, and Saad.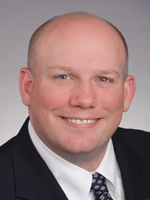 Earned Degree:
B.S., Civil Engineering, 2001
Project Manager
Freese and Nichols, Inc.
From graduation to 2006, Matthew provided his civil engineering and design services to both public and private clients for residential and commercial developments ranging from less than an acre to more than 100 acres, prepared bond issue application reports valued at over $62M, and prepared annexation feasibility analyses for more than a thousand acres. He has served as president of Fort Bend County Municipal Utility District 165 since 2005.
In 2006, Matthew had the opportunity to broaden his engineering skills by learning traffic engineering. Since then, Matthew has prepared more than thirty traffic engineering and planning studies; he designed and provided construction management for more than thirty traffic signals in the Houston area; he prepared traffic control, detour route and striping, and signing plans; he prepared formal and informal recommendations for existing and proposed developments, and major and minor roadways and intersections; he prepared and implemented the Dynamic Message Signing (DMS) plan for the Houston Texans 2007 and 2008 seasons; and he organized and managed the creation of a traffic counting operation. Besides working on the region-wide DMS plan for the Texans, Matthew has worked on other region wide projects including preparing traffic control plans for the emergency shutdown of nineteen park and ride lots for Houston METRO, analyzing the egress of vehicles after Texas A&M Football games (for the City of College Station), and analyzing access management scenarios for the Houston-Galveston Area Council.
Matthew is a registered professional engineer in Texas, a certified Professional Traffic Operations Engineer (PTOE), and a certified Professional Transportation Planner (PTP).
In 2010, Matthew was selected as Young Engineer of the Year for the Greater Houston Chapter of the Texas Institute of Transportation Engineers. He is currently a board member of this same organization, as well as the Greater Houston Chapter of TSPE, and the Engineering Council of Houston. For the last two years, Matthew has served as the newsletter editor for the Texas Section of the Institute of Transportation Engineers.
Matthew and his wife, Kristie, reside in Houston, Texas.
Earned Degrees:
M.S., Civil Engineering, 1995
B.S., Civil Engineering, 1993
Senior Engineer
Atkins North America
Scot began his professional career in Amarillo, Texas with e2M Environmental, leading the design, construction, and operation of groundwater remediation projects at the Department of Energy's Pantex Plant. He has over 18 years of experience in hydrologic and hydraulic design, studies, and analysis. Scot has brought projects from conceptual design to Plan Specifications & Engineering (PS&E) to construction.
Scot left Amarillo and moved to San Antonio, where he has worked for Pape-Dawson, HDR, Tetsi, and finally Atkins (formerly PBS&J). He has served as a senior water resources engineer in Atkins' water resources group for the past two years. Scot is very familiar with San Antonio hydrology and hydraulics. He has extensive experience throughout Bexar County and the City of San Antonio, with broad experience from localized drainage analysis to the design of large channels and storm water systems. Scot's project experience has included providing technical support by assisting the State of Nebraska in its litigation with the State of Kansas. His responsibilities have included estimate of annual irrigation pumping in the region using a combination of electrical energy records and well registration logs. Scot designed five alternatives including stream channelization, open channel flow, stream flow rerouting, and subsurface drainage systems for the City of New Braunfels. The final project construction estimate was $4.2 million.
Scot is a registered professional engineer in Texas and a Certified Floodplain Manager. Professionally, Scot is a member of Association of State Floodplain Managers (ASFPM) and Texas Floodplain Managers Association (TFMA).
Scot and his wife, Aimee, have two daughters, Aja and Ella. They are active in their community and church families. During 2009-2010, the entire family moved from their home to an apartment complex in San Antonio as part of the Cares Team Apartment Life program. This program places couples and families like the Launs in apartment complexes to interact with the tenants as a community-building social and faith-based mission, by welcoming newcomers and creating a positive atmosphere.
Earned Degrees:
MBA, 1994, West Texas A&M University
B.S. Civil Engineering, 1984
Vice President of Transportation
URS
A licensed professional engineer in Texas, Martin has over 28 years of transportation planning; engineering design, and business management experience in state government with the Texas Department of Transportation (TxDOT); municipal government as City Engineer with the City of Amarillo; and in the private sector with TSC Engineering Company, the LOPEZGARCIA GROUP, and URS Corporation.
During Martin's many years of service, he has held numerous positions that included Transportation Division Manager, Senior Project Manager, Bridge Engineer, Pavement Engineer, District Design Engineer, Director of Transportation Planning and Development, and Deputy District Engineer for TxDOT. He served in the capacity of Interim District Engineer for TxDOT Amarillo District. Martin is also pre-certified in 26 areas in the TxDOT Precertification program.
Martin's responsibilities have included bridge layouts and structural design including frontage road bridges for the IH35/SH 121 interchange in Dallas; traffic control and striping schematic for widening of US 377 from two to four lanes in Fort Worth; designed structural bent cap and abutment details for Buffalo Bayou Bridges on IH 510 in Houston; and QC/QA for construction of SH 45 as a new toll road in Austin. While working for the City of Amarillo, his responsibilities included letting of the Grand Street Bridge Overpass, a $7 million bridge; rewrote and updated the City Municipal Code, Chapters 4-8 Flood Damage Mitigation; and implemented a new master development policy which required Finished Floor Elevation certification for all structures, both residential and commercial.
In his current position as Vice President of Transportation for the Texas Region, Martin is directly responsible and fully accountable for business operations and engineering functions related to transportation engineering design, infrastructure improvements, and business development operations for multiple URS offices. He is also in charge of budgeting, planning, resource management, project development, and quality control for a 65-person Transportation Division.
Martin is a FEMA Certified Floodplain Manager and has been involved in numerous professional organizations. He was the recipient of the TSPE Young Engineer Award in 1991 and the TxDOT-AGC of Texas Excellence in Transportation Design Award in 1989.
Martin and his wife, Donna, make their home in Lewisville, Texas. They have two children, Jason and Sean.
Earned Degrees:
M.S., Civil Engineering, 1992
B.S., Civil Engineering, 1990
Advanced Engineer
Cameron
After graduation, Bo began his engineering career with Vertex Communications Corporation in Kilgore, Texas as a structural engineer. His responsibilities included analyzing steel and aluminum antenna structures, conducting pointing and deflection analysis, and conducting foundation analysis.
In October of 1996, Bo began working at LeTourneau, Inc. Marine Group, later to become Cameron, in Longview, Texas. Through his tenure with LeTourneau, Bo has been a Structural Engineer, Manager in Field Engineering, Senior Structural Engineer, and Chief Engineer. His responsibilities have included analyzing structural components for offshore steel structures (Jack-Up Rigs), managing the "Rowan Houston" Cantilever Conversion project, managing engineering for "Gorilla V and VI Leg Up Operations, and Vicksburg Yard Heavy Lifts for Super Gorilla and Tarzan class rigs. Bo has managed a multi-disciplined team of engineering personnel including structural, piping, and outfitting. He has administered annual budgets of approximately $1.4 million up to approximately $2 million. Bo has developed and analyzed design for cantilever beams, sub base, sub structure, and drill floor for a variety of rig classes. As chief engineer, Bo was responsible for the design and analysis of all new construction projects and vessel modifications; also, the design development, shipyard technical support, client and regulatory design approval for Workhorse® and Super 116E Class MODU's and for the technical aspects of domestic and international construction projects.
Bo is currently an Advanced Engineer with Cameron. In addition to providing overseas shipyard engineering support, Bo performs structural analysis and design of offshore steel structures including conceptual, final design, and reports for classification society approvals for new class jack-up rigs.
Bo is a registered professional engineer in Texas. His professional affiliations include American Society of Civil Engineers, Chi Epsilon, and Tau Beta Pi.
Bo, his wife Tralisa, and their children, Leigha and Landry, make their home in White Oak, Texas. In his spare time, Bo volunteers for Hannah House, Feed & Seed Youth Ministry, Orphan Camp - Talsi, Latvia, and Allen Buchanek Mission Board.
Earned Degree:
B.S., Civil Engineering, 1984
District Engineer
Texas Department of Transportation
While attending Texas Tech University, Marty worked for four summers for the Texas Department of Transportation (TxDOT). After graduation, he began his career with TxDOT as an Engineering Assistant.
In 1995, Marty was appointed as the Childress District's, District Design Engineer, where he was responsible for all of the design projects developed by the district. In 1999, Marty was responsible for all design, environmental, and right-of-way (ROW) functions as the Childress District's Director of Transportation, Planning and Development.
Since October of 2011, Marty has held the position of Childress District Engineer. In this capacity, he oversees the planning, designing, building, operation, and maintenance of the state transportation system in the 13-counties of the District. In addition to his duties as the District Engineer, Marty served as the Interim Amarillo District Engineer from July 2012 to October 2012, overseeing the planning, designing, building, operation, and maintenance of the state transportation system in the 17-county Amarillo district.
Marty is a registered professional engineer in Texas. In August 2006, he was named the "Outstanding Project Director" for Geometric Design in the TxDOT research program.
Marty and his wife, Donna, make their home in Childress, Texas. They have a son, Michael, a sophomore at Texas Tech, and a son, Cole. In Marty's spare time he enjoys traveling and playing golf.
Department of Civil, Environmental, & Construction Engineering