2017 Inductees
Earned Degrees:
B.S. Civil Engineering, 2001
Transportation Team Leader
Halff Associates, Inc.
David earned his Bachelor of Science in civil engineering from Texas Tech University in 2001. After graduation, David accepted a position with Carter & Burgess, Inc. in Fort Worth as an engineer-in-training. His responsibilities included schematic design, traffic control plans, quantities, and estimates in the Transportation Group. Projects included IH 635 Preliminary Drainage Study, SH 144 Schematic Plans, Specifications and Estimates (PS&E), North Beach Street PS&E, and North Tarrant Parkway PS&E. David joined Halff Associates in 2004, bringing two years of experience in civil and transportation engineering. Since joining Halff Associates, he has rapidly progressed as a project engineer and or project manager for several private, municipal, Texas Department of Transportation (TxDOT), and U.S. Army Corps of Engineers projects involving roadway design, traffic control, grading, storm drainage design, water and sanitary sewer design, utility relocations, and erosion control. During his career, he has planned, permitted, designed and managed many civil and environmental projects involving over 30 TxDOT, county, or municipal roadway projects, transportation planning and studies. Representative projects include site engineering for the Unmanned Aircraft Systems in Fort Hood (received Leed Silver Designation award), major TxDOT freeway planning and designs on IH-20, IH-30, IH 365 (LBJ), SH 161, Village Creek Water Reclamation Facility/Sludge Only Land Fill Levee Accreditation in Fort Worth, the 200 acre Grand Lakes Business Park in Grand Prairie, the 248 acre Railroad Street Athletic Complex in Lewisville, a Homeland Security Border Patrol Check Point project in Uvalde, The North Colony Municipal Complex Improvements in The Colony, Wildlife Parkway in Grand Prairie, and the Chalk Hill Trail in Dallas. In addition to his responsibilities at Halff Associates, David currently serves as the city engineer for the City of Richland Hills, Texas. David is a licensed professional engineer in Texas, Oklahoma, and Louisiana. He is a member of Tau Beta Pi and Chi Epsilon. David has been an active member of the Texas Society of Professional Engineers (TSPE) for 14 years. He was awarded the Richard Van Trump Achievement Award for Service to the Fort Worth Chapter in 2008 and the Young Engineer of the Year for the Chapter in 2010. He has served in many positions and on many committees in the Fort Worth Region and State TSPE. David and his wife, Lauren, also a Texas Tech graduate, live in Keller, Texas. They have a son, Nolan (7), and daughter, Becca (4). David enjoys spending time with his wife and children, watching college football, and watching major league baseball.
Earned Degrees:
B.S. Construction Engineering Technology, 2000
Owner/Project Manager
Hansen Construction
Hans earned his Bachelor of Science in construction engineering technology from Texas Tech University in 2000. In February 2017, Hans established Hansen Construction with five years of commercial construction experience in Lubbock and 12 years in Houston. Hans has a wide variety of construction experience from his years of service to clients such as ExxonMobil, Shell, Chevron, Anadarko Tower, and University Medical Center. He manages all aspects of projects, from budget and scheduling to day-to-day management, all the way through closeout and warranty management. Prior to establishing Hansen Construction, Hans joined Collier Construction Company in January of 2013. His responsibilities included CPM scheduling, material tracking, shop drawing review, product expediting, estimating, cost control, negotiation of change orders or additional work, and subcontractor coordination. Some of his notable projects include Inland Truck Parts, Rattlesnake Wind in Garden City, Texas, Grandview O&M Building in Groom, Texas, Texas Boys Ranch New Life Skills and Recreation Center, UMC Burn ICU Renovation, and UMC Southwest Cancer Center Building Expansion and Remodel as well as numerous projects in the Houston area. Hans serves on the newly merged Civil, Environmental, and Construction Engineering Advisory Council.
Hans currently lives in Lubbock with his wife, Michelle, and their son, Gunnar. He enjoys camping, woodworking, and Enduro, a form of motorcycle sport run on extended cross-country, off-road courses.
Earned Degrees:
B.S. Civil Engineering, 1990
Vice President and Business Group Leader
Lockwood, Andrews & Newnam, Inc.
Drew Hardin is vice president and business group leader with Lockwood, Andrews & Newnam, Inc. in Austin, Texas, possessing 25 years of progressive design and management experience and leading teams that deliver large civil infrastructure projects for public and private clients across Texas. Drew brings a focus on clear and effective communication to clients, emphasizing first the need to clearly understand the why of a project, not simply the what. Drew began his engineering career with Black & Veatch in Dallas. He progressed from EIT to project manager for water/wastewater infrastructure planning and design projects. He was instrumental in the development of geographic information systems (GIS) for key clients in the Dallas-Fort Worth Metroplex. In 1999, Drew moved to Austin and started the Systems Planning Group for Lower Colorado River Authority (LCRA) Water Utility which included 30 water and wastewater systems throughout the Colorado River Basin. Responsibilities included development of an annual capital improvement plan of over $40 million. In 2002, Drew stepped away from engineering and became vice president in charge of developing a wholesale delivery business, expanding retail business, and overall strategic business planning in Round Rock. He built the wholesale business to approximately $1 million per year and helped open two new retail stores in a two-year period. In 2004, Drew returned to work for LCRA and remained there until accepting a position with Jacobs Engineering Group in 2006. During his tenure at Jacobs, he was manager of the Water/Civil Infrastructure Group for Jacobs Central Texas operation, which includes both Austin and San Antonio offices. Drew served as senior project manager on large water and wastewater projects in the Austin area. In his current position, Drew's key team capabilities and project experience include raw water conveyance and pumping, water/wastewater conveyance, wastewater treatment, and drainage and site civil design. He has an overall profit/loss responsibility for over $6.5 million revenue business, which includes over 40 engineers, project managers, and design staff. In addition, Drew served as key leader for company-wide Team Leaders group which is comprised of LAN mid-level management. Drew is a licensed professional engineering in Texas. He is a member of Chi Epsilon National Civil Engineering Honor Society AWWA, WEF, and APWA. His interests include hunting, fishing, church ministry, men's softball, and youth sports. Drew servers on the Board of Directors for A Link To Hope, a non profit organization focused on helping stroke survivors. Drew and his wife, Sherry, live in Austin. They have two children, Tye (18) and Samantha (13).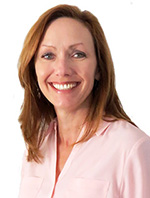 Earned Degrees:
B.S. Civil Engineering, 1997
Principal
Lockwood, Andrews & Newnam, Inc.
After earning her Bachelor of Science degree in civil engineering in 1997 from Texas Tech University, Natalie began her engineering career with Parkhill, Smith & Cooper, Inc. (PSC) in Lubbock as staff engineer. During her tenure at PSC, Natalie obtained her professional engineering license in Texas, Florida, and New Mexico. She progressed to become the structural engineering division manager in 2006 and corporate associate in 2007. In May of 2014, Natalie opened the office for JQ Engineering in Lubbock as principal of the company. She is responsible for business development in the region as well as maintaining staff and overseeing projects in the Lubbock office. Early in her career, Natalie became an advocate for sustainable design and has been involved with the local Branch of the United States Green Building Council (USGBC) serving as a board member and president of the board. She became a Leadership in Energy & Environment Design Accredited Professional (LEED) AP with a designation of building design and construction in 2007. Natalie coordinated the requirements for and submitted the documentation to obtain a certified rating from USGBC for the first certified building in the west Texas region. Through her activities with LEED and USGBC, Natalie was able to participate in the writing session for development of the new LEED AP exam based on Version 3.0 Design Guide for Building Design & Construction. One of Natalie's passions is the development and retaining of females in the engineering profession. She began and developed mentoring groups at PSC and JQ which provide both social and educational opportunities for women with those firms. Through bi-monthly meetings the women develop relationships with other females, are encouraged to achieve their potential as engineers and have opportunities to talk with other females outside their work group who have been successful in engineering. Natalie has been active in the Texas Society of Professional Engineers since 1998 and has served in many capacities for the local chapter from scholarship chairman to president as well as the South Plains Chapter representative at the State Board. Currently, she is serving as the MATHCOUNTS Director for the local chapter. She is also a member of the American Society of Civil Engineering and the Structural Engineering Institute. Her community involvement has included being a club member for the Frenship 4-H Club, A United Way Loan Executive, a graduate of Leadership Lubbock, and she has volunteered in many capacities at Hope Lutheran Church. She enjoys working out, reading, gardening, and traveling. Natalie and her husband, Lewis, reside in Lubbock. They have three children and two grandchildren.
Earned Degrees:
B.S. Civil Engineering, 1991
Denton County Area Engineer
Texas Department of Transportation
After earning his Bachelor of Science in civil engineering from Texas Tech University in 1991, Barry began working for Texas Department of Transportation (TxDOT) in the Athens area office of the Tyler District as an engineering assistant. In 1993, Barry joined the Dallas District in the Denton area office as an engineering assistant on various projects, working his way up as a transportation engineer and becoming a licensed professional engineer in 1999. He remained in the Denton County area office until being accepted in the Texas Department of Transportation master's program at Texas A&M University in 2000. While attending Texas A&M, Barry played a key role in developing design criteria for Super 2 Highways which is now included in the TxDOT Roadway Design Manual. The Super 2 design is used all across Texas and improves the safety and mobility of our two lane roadways. After graduating from Texas A&M in 2001, Barry worked in the Lubbock District prior to returning to the Denton area office in 2003. In 2009, Barry became the assistant area engineer in Collin County and in 2012, was appointed as the area engineer. During his time in Collin County, Barry experienced a growth in construction projects from $305M to over $500M. As of September 1, 2016, Barry was appointed as the area engineer in the Denton County area office where he oversees the construction of nearly $450M of construction projects and anticipates $6 billion of future transportation projects coming to his area office over the next 10 years. Barry currently manages approximately 100 employees across several disciplines such as construction, maintenance, and design. During his 25 year career at TxDOT, Barry has worked on many projects from small scale rehabilitation and maintenance projects to large scale interstate and interchange projects. He has a breadth of construction and design experience and holds a leadership and advisory role for many young engineers in the department. Some of his most notable project experiences include the corridors of US 75, US 380, SH 289, SH 121, and various Farm to Market roadways through Collin County. Barry is a licensed professional engineer in Texas. Barry lives in Sanger, Texas with his wife Jerri. They have two children, Jake and Logyn. Barry is involved in activities related to his daughter's special needs and enjoys outdoor activities.
Earned Degrees:
B.S. Construction Engineering Technology, 1996
General Superintendent
Hensel Phelps Construction Company
Bill Higgins serves as general superintendent of Hensel Phelps Construction Company in Austin, Texas. During his 23 years with Hensel Phelps, he has been in charge of the daily coordination and direction of a myriad of large and complex projects. His organizational skills include a comprehensive understanding of the importance of project logistics and team building at the inception of a contract. Bill has maintained an outstanding safety performance record, and has completed all projects assigned to him on schedule, within budget, and to the client's complete satisfaction. He has managed projects with delivery methods that include both design-build and hard bid with labor forces comprising up to 800 personnel. His portfolio of successfully completed projects is evidence of his exceptional planning and leadership skills. Some of his notable projects include City of Austin's New Central Library and related improvements, Austin-Bergstrom International Airport, Unaccompanied Enlisted Personnel Housing, Task Orders 1, 2, 3 & 4, El Paso, Tactical Equipment Maintenance Facility, Task Orders 1 & 4, UT MD Anderson Cancer Center, Houston, Fort Hood Railhead, Phase I & III, Killeen, Houston Astros Minute Maid Park, UT Austin Darrell K Royal Texas Memorial Stadium, and Samsung U-Project, Austin. He has also completed projects in New Mexico and California.
Bill and his wife, Cindy, live in Cedar Park, TX. They have two children, Garrett and Connor. Bill enjoys attending Connor's high school athletic events, cooking, and outdoor activities such as hunting and fishing. Bill served on the newly merged Civil, Environment, and Construction Engineering Advisory Council from 2014 – 2016. Prior to that he served on the Construction Engineering Industrial Advisory Board.
Earned Degrees:
B.S. Civil Engineering, 1991
Upstream Gloval Asset Manager
ExxonMobil
Mickey grew up in the Texas hill country in the town of Fredricksburg. He enrolled at Texas Tech after graduating from high school, earning his Bachelor of Science degree in civil engineering in 1991. While attending Texas Tech, he was involved in many activities, including Tau Beta Pi and Delta Chi. Mickey worked for Dr. Scott Norville in the wind engineering glass test lab and as a student assistant grading homework assignments. After completing his degree, Mickey joined Mobil Oil Corporation's Pipeline Company as a pipeline engineer based in Houston. Over the next 10 years, his assignments included pipeline and facilities design, construction and operations, project management, integrity testing, and project economic analysis. He developed numerous internal specifications and standards and had the opportunity to participate in the development of American Petroleum Institute Standards and Recommended Practices for United States pipeline construction, operations, and maintenance. After the ExxonMobil merger, Mickey worked in engineering, economics, business development and management roles throughout the company, including the ExxonMobil Baytown refinery. In 2006, Mickey moved his family to London, England where he led the multi-billion dollar negotiations for the sale of the BEB natural gas pipeline, and managed the natural gas sales and logistics activities throughout Europe. Upon returning to the United State in July 2010 as manager of the North America Natural Gas Liquids Sales and Logistics team, he oversaw the US NGL supply, trading, and infrastructure businesses for ExxonMobil. In this role, he also served as a board member on several ExxonMobil Joint Venture companies. In August 2015, Mickey moved into his current role as the Upstream Global Asset Manager. His team is located all over the world and is responsible for developing and implementing enhancement or divestment strategies for ExxonMobil's global upstream producing assets and projects. Mickey met his wife, Lydia, at Texas Tech, also a civil engineer at ExxonMobil. Lydia is a 2016 academy inductee. Together they are raising three children, Lindsay (17), Jack (15), and Kate (11) in Tomball, Texas. Mickey enjoys helping with their various sports teams and is an active member of Faithbridge United Methodist church. He enjoys fishing, hunting, antique cars, and playing golf. As a tribute to their parents, Mickey and Lydia have established the Bob and Sharon Johnson Scholarship Endowment in Engineering and the Jim and Nancy Welshimer Scholarship Endowment in Engineering.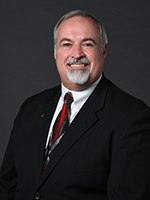 Earned Degrees:
MBA, University of Phoenix, 2013
B.S. Civil Engineering, 1996
B.S. Construction Engineering Technology, 1987
Senior Project Manager
Jacobs Engineering Group, Inc.
Brent is senior project manager for Jacobs Engineering Group, Inc. in Dallas, Texas. Prior to graduating from Texas Tech University, Brent joined the Texas Department of Transportation (TxDOT) Wellington area office as an engineer tech for several bridge widenings and overlay projects over BNSF Railroad. In addition, he was responsible for construction material testing, inspection of contract hot mix construction and inspection of contract seal coat. He performed surveys for several right-of-way mapping and final as-built projects. Brent transferred to the TxDOT office in Lubbock and became an inspector for contract seal coat and hot mix construction for the Lubbock District. He inspected for the Broadway street expansion crossing under IH 27 and under the Santa Fe Railroad yard consisting of nine tracks. After graduating with a Bachelor of Science in construction engineering technology in 1987, Brent joined Black and Veatch Engineers as resident construction manager, in Cincinnati, Ohio. He designed site work and drainage facilities for a 24 MGB water treatment plant expansion in Ohio. Brent also worked as a resident construction manager for the United States First Ozone Treatment Facility in Lincoln, Nebraska. The construction components consisted of ozone generators, rapid sand filters six million gallon reservoir, pumping station, horizontal wells, and more than thirty miles of PCCP pipelines. This was a high profile project with the US State Department who brought delegations from Russia, China, and Mexico to tour the facility during construction. In 1994, Brent moved his family to Lubbock, Texas and enrolled in Texas Tech. He earned his Bachelor of Science in civil engineering in 1996. Upon completion of his degree, Brent joined the firm of Carter & Burgess, Inc., which is now Jacobs Engineering Group, Inc., and has remained with them for 20 years. During his tenure, Brent has had numerous responsibilities working closely with public entities including TxDOT, North Texas Tollway Authority, Dallas Area Rapid Transit, Denton County Transportation Authority, Federal Highway Administration, City of Dallas, and City of Fort Worth. Currently a general engineering consultant for TxDOT, his responsibilities include increasing capacity, including right-of-way, reconstructing portions of frontage roads, reconstructing portions of main lanes, and constructing one managed toll lane each way in some locations. The project entails improvements on SH 183, SH 114, and Loop 12. In 2013, Brent earned his MBA from the University of Phoenix. He is a licensed professional engineer in Texas and Colorado. Brent and his wife, Kathleen, make their home in Carrollton, Texas. They have two children, Sarah Dingus and Thomas Long, both attending Texas Tech. Thomas is currently enrolled in the civil engineering master's program. Outside of work, Brent enjoys traveling, working with Boy Scouts of America, fishing, and boating.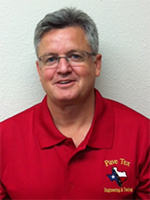 Earned Degrees:
M.S. Engineering, UT Austin, 1997
B.S. Civil Engineering, 1987
Senior Vice President
PaveTex Engineering & Testing, Inc.
Dale began his career with Texas Department of Transportation (TxDOT) in 1983 working as a summer employee in the Odessa area office. His duties included seal coat inspection and surveying. After graduating from Texas Tech University in 1987 with a bachelor's degree in civil engineering, he accepted a full time position with TxDOT in the Abilene area office as an engineering assistant. In 1989, Dale transferred to Austin to work in the Bituminous Branch of the Materials and Tests Section. He remained in this position until entering TxDOT's master's program in engineering at the University of Texas in 1996. During his tenure with TxDOT, Dale gained expertise and knowledge in the field of construction materials engineering, inspection, and testing. He has been instrumental in the development of new mixture types, improved test procedures, and hot-mix specifications. Some of his specific contributions include the development and implementation of a coarse-matrix high binder (CMHB) mixture type and a permeable friction course (PFC) mixture type for TxDOT. CMHB is used to provide a more durable mix by allowing higher binder contents and stone on stone aggregate gradation. PFC is used as a surface course and improved wet weather performance, reduced hydroplaning and is significantly quieter than conventional mixes. Dale also led efforts to implement warm-mix asphalt into Texas and was considered a national expert in its use and performance. He was the key in implementing the Overlay Tester and the Pave IR System into the industry; two tests to better evaluate mixture performance. In 2013, Dale retired from TxDOT to become the senior vice president of Central Texas Operations for PaveTex Engineering & Testing, Inc. in Dripping Springs, Texas. In this position, Dale manages and oversees all operations in the central and south Texas area. Dale is a licensed professional engineer in Texas, a TxDOT Level 1A HMA Plant Specialist, and a TxDOT Level 2 Mixture Design Specialist. In 1993, Dale was the recipient of TxDOT's High Flyer Award and the AASHTO Journey Towards Excellence Award in 2008. He has served as chairman of the Southeast Asphalt User Producer Group and as co-chair of the Hot-Mix Asphalt Center's Steering Committee. He currently serves on TxAPA's Level II Mix Design Committee. Dale resides in Austin with his wife, Jan, and their daughter, Alaina (11). In his spare time he enjoys golf, fishing, and coaching his daughter's basketball team.
Earned Degrees:
B.S. Construction Engineering Technology, 1990
Executive Vice President
Fricks Construction Management
After earning his Bachelor of Science degree in construction engineering technology with an emphasis in business finance in 1990, Terry joined Brown & Root – Petro Chemical Construction Division. In 1992, he accepted a vice president position with the office and warehouse group at Hill & Wilkinson General Contractors. Notable projects include work on office space, including tilt-up and midrise/CIP, interiors, parking structures, retail space, industrial, and other miscellaneous projects. Terry accepted his current position as executive vice president with Fricks Construction Management in Plano. In this position, his responsibilities include liaison with the Owner, design team, city, consultants, and contractors. His overall responsibility is assuring schedules, cost compliance, and project quality. Terry is heavily involved in pre and post construction services including value engineering and quality control. Representative construction management experience includes WatchGuard Video Corporate Office, COLMET Engineered Finishing Solutions, Railhead Distribution Center, and Riverbend West Distribution. As Industrial Concrete Floor Contractor, Terry manages multiple large distribution concrete floor projects across the United States, specializing in shrinkage compensation, joint free, and installed trap-rock floor systems.
Terry's credentials include Leadership in Energy and Environmental Design (LEED) Accredited Professional and Green Advantage Certificate. He currently serves on the newly merged CECE Department Advisory Council. Terry and his wife, Cindy, currently reside in Heath, Texas. They have three children Parker, Britton, and Audrey. Terry enjoys hunting, fishing, travel, and woodworking.
Department of Civil, Environmental, & Construction Engineering