SUB Hours & Map
January 2022 Building Hours


January 3-7: 7 am - 5 pm
January 8: 8 am - 5 pm
January 9: 12 pm - 5 pm
January 10-14: 7 am - 11 pm
January 15-17: Closed (MLK Jr. Holiday Weekend)
January 18: Regular Hours Resume
Hospitality Finals and Winter Interim Hours
Spring 2022 Regular Hours
Individual Office & Hospitality Services hours will vary.
Please note: The Student Union Building will follow the University guidelines for opening and closing during inclement weather.
Building & Information Center
Monday-Friday: 7 am - 11 pm
Saturday: 8 am - 11 pm
Sunday: 12 pm - 11 pm
Offices
Monday-Friday: 8 am - 5 pm
Texas Tech Campus Store
CopyMail
Monday-Friday: 8:30 am - 4 pm
IT Help Central
Sunday: 1:00 PM – 5:00 PM
Monday – Friday: 8:00 AM – 5:00 PM
Saturday: 10:00 AM – 5:00 PM
Prosperity Bank
Monday-Friday: 8:30 am - 5 pm
Hospitality Services (Dining)
Food court is closed for construction until further notice.
PIZZA HUT is opening in Spring 2022!
All Hospitality locations are now cashless except Chick-fil-A.
Chick-fil-A
Paciugo
Sam's Place
Smart Choices
Union Bistro

Visit hospitality.ttu.edu for hours of operation.
Dean of Students
www.deanofstudents.ttu.edu for updates and call number for assistance for students in crisis. In the event of an emergency, please call TTU Police at 806-742-3931 or 911.
Raider Red's Food Pantry
For questions, please call the Office of the Dean of Students at 806-742-2984 Monday – Friday 8:00 am – 5:00 pm
SUB Maps
Click a tab to view different floor maps. Click a map to view larger.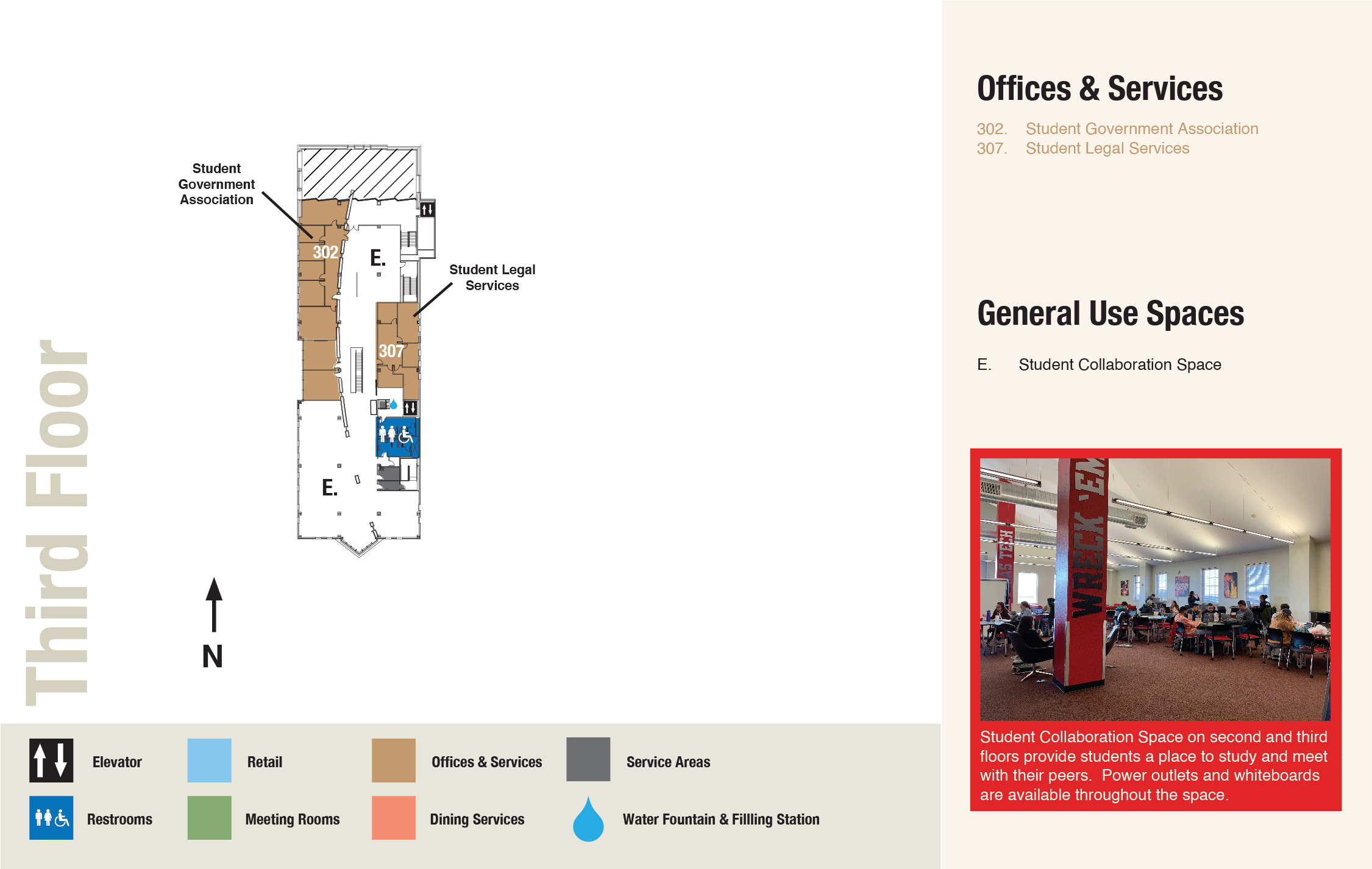 Student Union & Activities