Administration & Finance
Office of the Chief Financial Officer
We Make it Happen
From Here, It's Possible™
Providing services, solutions and support for the safety and success of our students, faculty, staff and community.
Announcements
Texas Tech University is hosting the 2023 Big 12 Business Officers & Enrollment Services Annual Meeting. Learn more about the conference here.
The Student Union Building is undergoing renovations to provide new food offerings, a tech support area in the campus store, and a full-service Starbucks. Read more here.
Bledsoe Hall has reopened after a year-long closure for renovations. The residence hall now has new furniture in each room and throughout the building. The hall will also feature improved student spaces for studying and leisure.
A new dining hall, 23 at Sneed , has officially opened on campus. 23 at Sneed will feature a weekly rotating line with homestyle cooking. Grilled items, salads, sandwiches and international cuisine will also be on the menu.
As of September 1, the Office of Campus Events has been formed under the leadership of Kent Meredith and the United Supermarkets Arena.
$1.25 billion
TTU Operating Budget
$133,792,230
in student refunds were issued by Student Business Services for FY23
5.1 million
institutional square footage supported by the Operations Division
More Fun Facts
Recent Division Accomplishments
Thanks to the hard work of the offices of Sustainability and Accounting Services, Texas Tech University was recognized by the Association for the Advancement of Sustainability in Higher Education as a STARS Silver Institution for the first time.
Auxiliary Services brought home 4 Gold, 15 Silver, and 44 Bronze awards for their professional and student projects at the 2023 American Advertising Awards Competition. Learn more about these awards here.
Grounds Maintenance recently won a Green Star Award from the Professional Grounds Management Society for their work on the R7 Pedestrian Mall. This award is given for exceptional grounds maintenance.
Hospitality services wins Best of Show award from Food Management. Click here to learn more.
Texas Tech University Procurement Services has earned the 2023 Achievement of Excellence in Procurement Award, which recognizes organizational excellence in public and non-profit procurement. Texas Tech University is one of 194 agencies in the United States and Canada and one of 17 Higher Education Organizations to recieve the award.
Who We Are
Leadership
The Administration & Finance leadership team works to uphold the division's mission, vision and values by working collaboratively to ensure mutual success.
Departments
Administration & Finance is home to four divisions and is responsible for providing essential services to the more than 40,000 students and 5,500 faculty and staff on campus.
New Hire Highlights
In recent months, A&F has welcomed many new team members with diverse sets of skills and experiences that allow us to better serve our campus community. Read more about these exciting additions to our team here.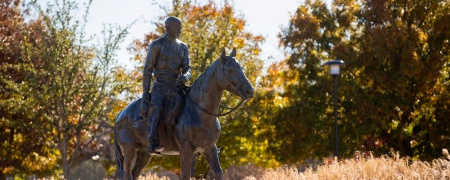 Staff Accomplishments
Administration & Finance is proud to have both nationally and internationally recognized individuals and teams that make the work we do at Texas Tech world-renowned.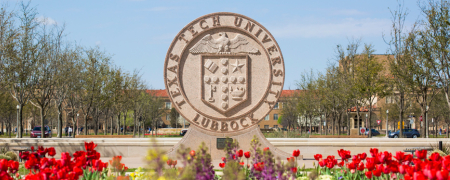 Work for Administration & Finance
The Administration & Finance team has over 1,150 full-time benefits eligible employees and 1,332 student employees who help us strive toward our mission, vision and values. Interested in becoming part of the A&F team? Click the link below to search for open positions.
Current Projects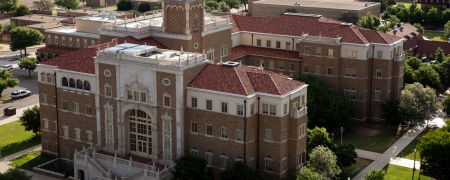 Capital Projects
Exciting things are happening at Texas Tech, and our current capital projects allow us to achieve our goal of providing high quality campus facilities to support the success of our students, faculty and staff.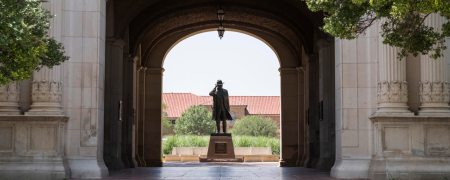 Data Projects
Our data projects allow us to stay up to date with the latest innovations and industry standards, while providing constituents with the most effective technology and trainings.
Student Experience
The Administration & Finance leadership team works to uphold the division's mission, vision and values by working collaboratively to ensure mutual success.
Community Outreach
When Texas Tech was established in 1923, its purpose was to serve the needs of its community. Today, Administration & Finance is proud to continue this tradition of service by participating in various community outreach programs and events.