In Memoriam - Kimi Nakatsukasa
Kimi Nakatsukasa was originally from Japan and loved learning languages since when she first studied English at a junior high school in her hometown, Kyoto. Studying English and French at Sophia University in Tokyo, she received a B.A. in English Language and Studies, making her curious enough about language learning to pursue a Master's degree in Linguistics at Georgetown University. While working in the Second Language Studies PhD Program at Michigan State University, she spent her free time learning Spanish. Knowing different languages expanded her personal relationships and academic interests and she expressed how excited she was to be able to work as an applied linguist in the CMLL Department. In her dissertation she investigated the effectiveness of teachers' gestures when used during oral corrections in ESL classrooms. Her other research interests included interactions in language classrooms, teachers' and students' gestures, learners' and teachers' individual differences, program evaluation, and technology and language learning. Aside from language learning, she enjoyed baking European pastries and experimenting with the cuisines from all around the world, yoga, and photography.
Scholarship
The Department of Classical and Modern Languages and Literatures has setup a scholarship for graduate students. For more information, please click here.
Her Work
Courses Taught
2016
Task-based Language Teaching (LING 5382-01)
Learners' Individual Differences and L2 Learning (LING5382-03)
2015
Implicit/Explicit Instructions and Corrective Feedback (LING5382-03)
Non-verbal Features and Language Learning (LING5382-01)
Research Methods (CMLL5301-003)
2014
Teaching English in International Contexts (LING 5328-01)
Task-based Language Teaching (LING 5382-01)
2013
Seminar in Second Language Instruction (LING 5382-02)
Projects
THE EFFECTIVENESS OF GESTURE-ENHANCED COMMUNICATIVE TASK ON THE ACQUISITION OF JAPANESE VOCABULARY
Shiori Nakamura (M.A. student), Nagisa Shimizu (M.A. student), and I investigated if the effectiveness of gestures can be still found when they are incorporated in a communicative task in a Japanese language classroom.
TEACHING CHINESE TONES WITH PITCH GESTURES IN A LANGUAGE CLASSROOM
Xiaoyu Liu (M.A. student) and I replicated a study by Morett & Chang (2014) to find out if incorporating pitch-gesture in a daily Chinese classrooms help Chinese learners' perception and production of tones.
TEACHING FOREIGN LANGUAGE PRONUNCIATION THROUGH EDUCATIONAL AVATARS
Aaron Braver (Dept of English), Miranda Scolari (Dept of Psychology), and Tommy Dang (Dept of Computer Science) are investigating the effectiveness of using a computer avatar for teaching Japanese and Arabic pronunciation. We also measured learners' attention using an eye-tracker to find out the relationship between learners' attention and pronunciation development.
DIRECTION OF CORRECTIVE FEEDBACK AND L2 DEVELOPMENT
Takehiro Iizuka (PhD student at University of Maryland) and I investigated how the direction of recasts (direct recipients vs. auditors) affects the L2 development.
GESTURE AND JAPANESE PRONUNCIATION DEVELOPMENT
Takehiro Iizuka (PhD student at University of Maryland) and I investigated whether or not the instructors' gestures help the development of Japanese pronunciation.
Publications
JOURNAL ARTICLES (PEER-REVIEWED)
Traxler, R. Nakatsukasa, K. (2018). The Effectiveness of Voice-On and Voice-Off Instruction on ASL Vocabulary Acquisition, Language Teaching Research (PDF)
Elola, I., Nakatsukasa, K., Tecedor, M. (2018). Developing academic literacy: The case of multilingual graduate students, L2 Journal, 10(2), 158-182. (PDF)
Nakatsukasa, K. (2016). Efficacy of Gestures and Recasts on the Acquisition of Locative Prepositions. Studies in Second Language Acquisition, 38, 771-799. (PDF)
Nakatsukasa, K., Loewen, S. (2015). Teacher's L1 Use in Spanish-as-a-foreign-language-Classroom. Language Teaching Research, 19, 133-149. (PDF)
Loewen, S., Li, S., Fei, F., Thompson, A., Nakatsukasa, K., Ahn, S., Chen, X. (2009). L2 learners' beliefs about grammar instruction and error correction. Modern Language Journal, 93, 91-104. (PDF)
Mackey, A., Al-Khalil, M., Atanassova, G., Hama, M., Logan-Terry. A, & Nakatsukasa, K. (2007). Teachers' intentions and learners' perceptions about corrective feedback in the L2 classroom. Innovation in Language Learning and Teaching, 1, 129-152. (PDF)
BOOK CHAPTERS (PEER-REVIEWED)
Nakatsukasa, K. (In Press). Gestures, corrective feedback, and second language development, In H. Nassaji & E. Kartchava (Eds.), The Cambridge handbook of corrective feedback in language learning and teaching, Cambridge University Press.
Sachs, R. & Nakatsukasa, K. (In Press). Aptitude-treatment interactions in depth of processing: Individual differences and prior linguistics coursework predict learners' reported approaches to different computer-mediated language learning activities, In R. Leow (Ed.), SLR Handbook of Classroom Learning: Processing and Processes, Routledge, New York.
Nakatsukasa, K. & Loewen, S. (2017). Non-verbal Corrective Feedback. In H. Nassaji, & E. Kartchava (Eds.), Corrective feedback in second language teaching and learning: Decades of inquiry and application (pp. 158-173), Routledge, New York. (PDF)
Nakatsukasa, K. (2017). タスクを効果的に用いよう(Effective use of communicative tasks in a language classroom), 理論と実践例で学ぶ第二言語習得研究に基づく英語指導のエッセンス(English education based on theories and practices of second language acquisition) (pp.75-88), 大修館(Taishukan), Tokyo, Japan. (PDF)
Nakatsukasa, K. (2017). Interlocutors' gender impact on L2 Acquisition: Analysis of L2 grammar Acquisition via communicative tasks. In L. Gurzynski-Weiss (Ed.), Expanding individual difference research in the interaction approach: Investigating learner, instructor and researcher IDs (pp. 100-119), John Benjamins, Amsterdam, Netherlands. (PDF)
PROCEEDINGS (PEER-REVIEWED)
2016 - Martens, P., Nakatsukasa, K., Percival, H. Music Training Correlated with Visual but not Phonological Foreign Language Learning Skills, Proceedings of 14th International Conference on Music Perception and Cognition, 352-354.
2009 - Nakatsukasa, K. The efficacy and students' perceptions of collaborative blogging in an ESL classroom. In C. A. Chapelle, H. G. Jun, & I. Katz (Eds.), Developing and evaluating language learning materials (pp. 69‐84). Ames, IA: Iowa State University.
NON PEER-REVIEWED ARTICLES
Nakatsukasa, K. Input Enhancement for EFL Classrooms, Eigokyouiku (English Education). 2017 December, Taishukan, Japan.
Nakatsukasa, K. What Is a Task?, Eigokyouiku (English Education). 2014 July, 24-26, Taishukan, Japan.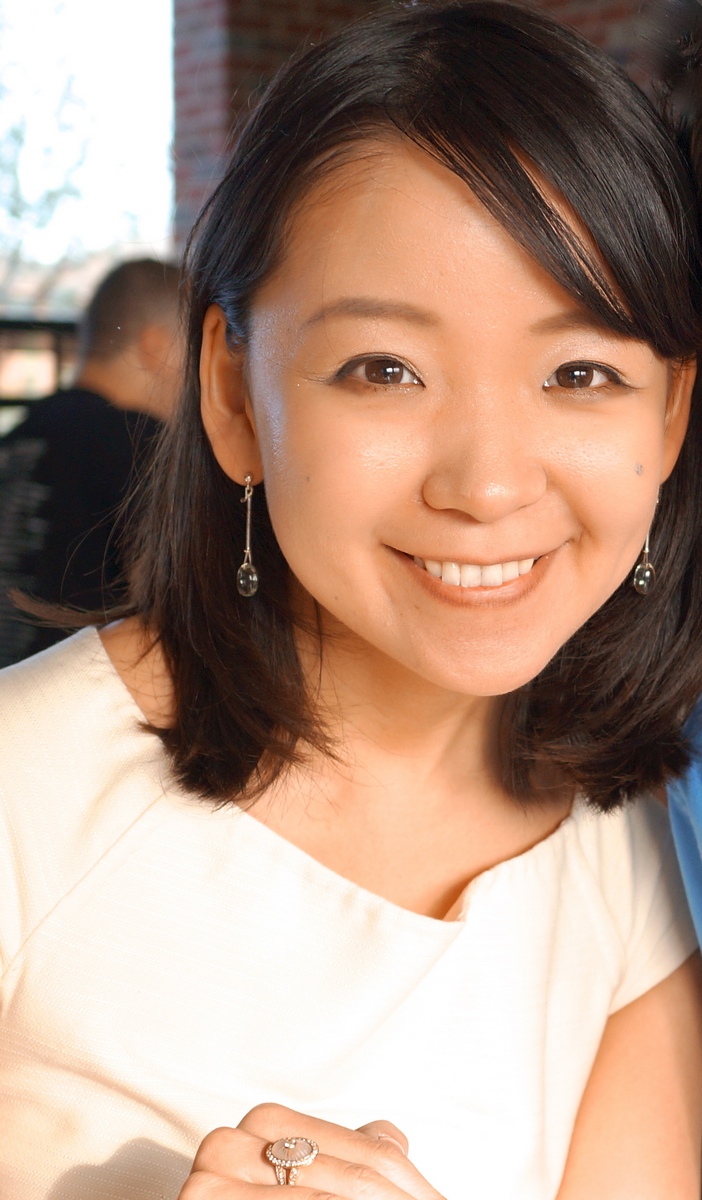 Classical & Modern Languages & Literatures
Address

CMLL Building, 2906 18th St, Lubbock, TX 79409

Phone

806.742.3145