2018 Departmental News
Prof.'s Quitevis and Pare are the recipients of a President's Excellence in Research Professorship for 3 years beginning in September 2018. + More The Professorship includes a minimum of $5,000 annually in discretionary funding.
Learn More
Prof.'s Casadonte and Pappas are the recipients of a President's Excellence in Teaching Professorship for 3 years beginning in September 2018. + More The Professorship includes a minimum of $5,000 annually in discretionary funding.
Learn More
Prof. Mechref has been awarded a $600K NIH S10 BRS Shared Instrumentation grant. This is the first S10 ever awarded to TTU. + More Matching funds will be provided by the CH Foundation ($150k), TTU/HSC ($100k) and TTU ($50k). This new instrument will enable the TTU Center for Biotechnology and Genomics to provide genomic sequencing at a much-reduced cost, thus benefitting researchers at TTU, TTU/HSC, and the region.
Learn More
Prof. Li has received a supplemental grant from the Welch Foundation. This supplement is indicative of the Welch Foundation interest in supporting Prof. Li's research.
Learn More
Prof. Poirier has received a supplemental grant from the Welch Foundation. This supplement is indicative of the Welch Foundation interest in supporting Prof. Poirier's research.
Learn More
Prof.'s Quitevis and Pare are the recipients of a President's Excellence in Research Professorship for 3 years beginning in September 2018. + More The Professorship includes a minimum of $5,000 annually in discretionary funding.
Learn More
Prof.'s Casadonte and Pappas are the recipients of a President's Excellence in Teaching Professorship for 3 years beginning in September 2018. + More The Professorship includes a minimum of $5,000 annually in discretionary funding.
Learn More
Prof.'s Quitevis and Abidi (Dept Plant Soil Sci) have been notified that their Bayer Crop Science grant entitled "Cellulose Dissolution and Regeneration Using Ionic Liquids" was renewed. + More for $91,300 for the period Mar 1 - Aug 31, 2018.
Learn More
Prof. Li's Welch grant proposal "Chiral GAP Catalysts for Asymmetric Reactions" will be renewed for three years ($330,000 for 3 years). + More This is the highest level of funding for a Welch grant.
Learn More
Prof. Latham Welch grant proposal "Uncovering allosteric coupling in a DNA damage repair complex with methyl-based NMR spectroscopy". + More This will be renewed for three years ($195,000 for 3 years).
Learn More
Prof. Findlater was named the Alpha Chi Omega Professor of the Month in March.
Learn More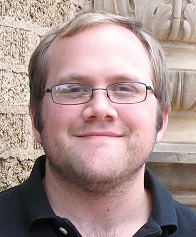 Reed Nieman has been awarded a Lubbock Achievement Rewards for College Scientists (ARCS) Chapter Memorial Scholarship provided by the Community Foundation of West Texas. + More Reed is a graduate student in the Department of Chemistry & Biochemistry. The Community Foundation of West Texas (www.cfwtx.org) provides scholarships and grants to students and businesses in the Texas South Plains region with the intention of increasing the overall quality of life in the local area. See their website for more information.
Prof. Yehia Mechref (Chair) has been appointed a Paul Whitfield Horn Professor effective March 2, 2018. This is TTU's highest honor for faculty. + More In 1966, the Board of Regents established the Horn Professorship named in honor of Paul Whitfield Horn, the first President of the institution. Horn Professorships, the highest honor that the university may bestow on members of its faculty, are granted to tenured professors in recognition of their attainment of national and/or international distinction for having made a unique and significant impact on their field through outstanding research or other creative scholarly achievement. Dr. Mechref joins 28 other current TTU faculty who have been awarded this distinction. The Department of Chemistry & Biochemistry now has 4 Paul Whitfield Horn Professors actively conducting research and teaching
Learn More
Congratulations to Prof. Michael Findlater for receiving the Chancellor's Council Distinguished Award in Research. + More This award is the most prestigious honors granted to faculty members throughout the Texas Tech University System.
Learn More
Prof. Yehia Mechref has been invited by the Director of the National Institutes of Health (NIH) to serve as a permanent member of the Enabling Bioanalytical and Imaging Technologies (EBIT) Study Section, + More Center for Scientific Review, for the term beginning July 01, 2018 and ending June 30, 2022. This nomination reflects Prof. Mechref "demonstrated competence and achievement in his scientific discipline as evidenced by the quality of his research accomplishments, publications in scientific journals, and other significant scientific activities, achievements, and honors."
Learn More
Congratulations to our undergraduate students who participated in the 10th annual Undergraduate Research Conference here at Texas Tech University + More It was amazing to see all the excellent research these students have conducted in our department. A full list of the participants from Chemistry and Biochemistry is provided in the link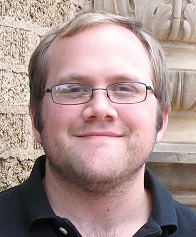 Congratulations Reed Nieman for receiving the Doctoral Dissertation fellowship for 2018-19 academic year.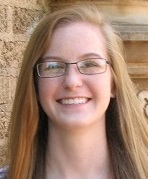 Graduate Student Miranda Andrews featured in a College of Arts & Sciences article.
Learn More
Prof. John D'Auria served on an NSF Panel for the Division of Molecular and Cellular Biosciences Feb 26-28th.
Learn More
Faculty development leave has been approved for William Hase, Horn Professor of Chemistry and Biochemistry in the College of Arts and Sciences for spring of 2019 + More The purpose of this leave is to work on a revision for the Textbook Chemical Kinetics and Dynamics, for which he is a co-author, and enhance the chemical dynamics computer program VENUS, which his research group developed.
Learn More
Faculty development leave for David Birney, Professor of Chemistry and Biochemistry in the College of Arts and Sciences for fall of 2018. + More The purpose of this leave is to establish a collaborative research project at Los Alamos National Laboratory. The research focus is on electrochemical deoxygenation of biomaterials.
Learn More
Prof. Latham received a CPRIT single investigator grant of $850,877; + More (3 years) for his grant application entitled "Structural and Functional Characterization of the DNA Double Strand Break Processing Complex of Mre11-Rad50."
Learn More
Prof. Jorge Morales has been selected as one of the recipients of the President's Excellence in Teaching awards for 2018.
Learn More
The Department was pleased to host Dr. Ming Sun and his wife Alice on Feb. 23rd. + More During the department reception, faculty and staff had the opportunity to reminisce and discuss the exciting happenings within the department with Dr. Ming Sun and Alice. We would like to thank the Sun family for their generous donation to the department for the faculty development program.
Prof. Poirier received a grant from the Max Planck Institute + More for the Physics of Complex Systems (MPIPKS) to support the upcoming "Interdisciplinary Focus Workshop on Quantum and Semiclassical Trajectories" (QuSeT), to be hosted at the (MPIPKS) in Dresden, Germany, from 12-14 June, 2018. Plenary speakers currently include Rick Heller (Harvard Univ., National Academy of Sciences), Mahir Hussein (Univ. São Paulo, Brazilian Academy of Sciences), and Jan-Michael Rost (Director, MPIPKS). The grant includes 10,000 euros for travel support for participants, plus additional accommodation expenses for all participants.
Learn More
On January 29, 2018, Prof. Mechref served on the NIDDK Special Emphasis Panel; + More PAR14-301-NIDDK Central Repositories Non-Renewable Sample Access (X01)-Biomarkers for T1D; ZDK1 GRB-S (J1).
Prof. Jonathan Sweedler (UIUC) was guest speaker for the Dasgupta Lecture Series, Feb 7th & 8th. + More His research focus is on developing new approaches for assaying small volume samples, and in applying these methods to study novel interactions between cells (brain cells in this lecture series).
Learn More
The Department was pleased to host Dr. Ginny Shen Lin and her daughter Dr. Anna Elsalim on Jan. 19th. + More During the department reception, faculty and staff had the opportunity to reminisce and discuss the exciting happening within the department with Dr. Lin and Dr. Elsalim. Dr. Lin has been a generous donor to the department over the years and her named scholarship is part of what helps to make this department a special place. For further information about department scholarships, please click on this link
Department of Chemistry & Biochemistry