Benildo de los Reyes — PSS Professor of Plant Genomics and Bayer Crop Science Endowed Chair — has been named a 2021 Outstanding Researcher by the TTU Office of Research & Innovation.
The award recognizes achievement in research and scholarship, and follows de los Reyes's nomination by the College of Agricultural Sciences and Natural Resources for his work in plant genomics. The transformative knowledge uncovered by his current research on rice is being translated to other major crops of economic importance to the state of Texas including cotton and sorghum.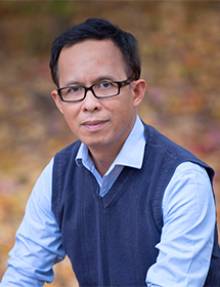 As a recipient of the Outstanding Researcher distinction, de los Reyes will receive a $1,500 honorarium and recognition at the TTU Faculty Honors Convocation.